XRP Price Might Offer Discount in Short Term as Signal Flashes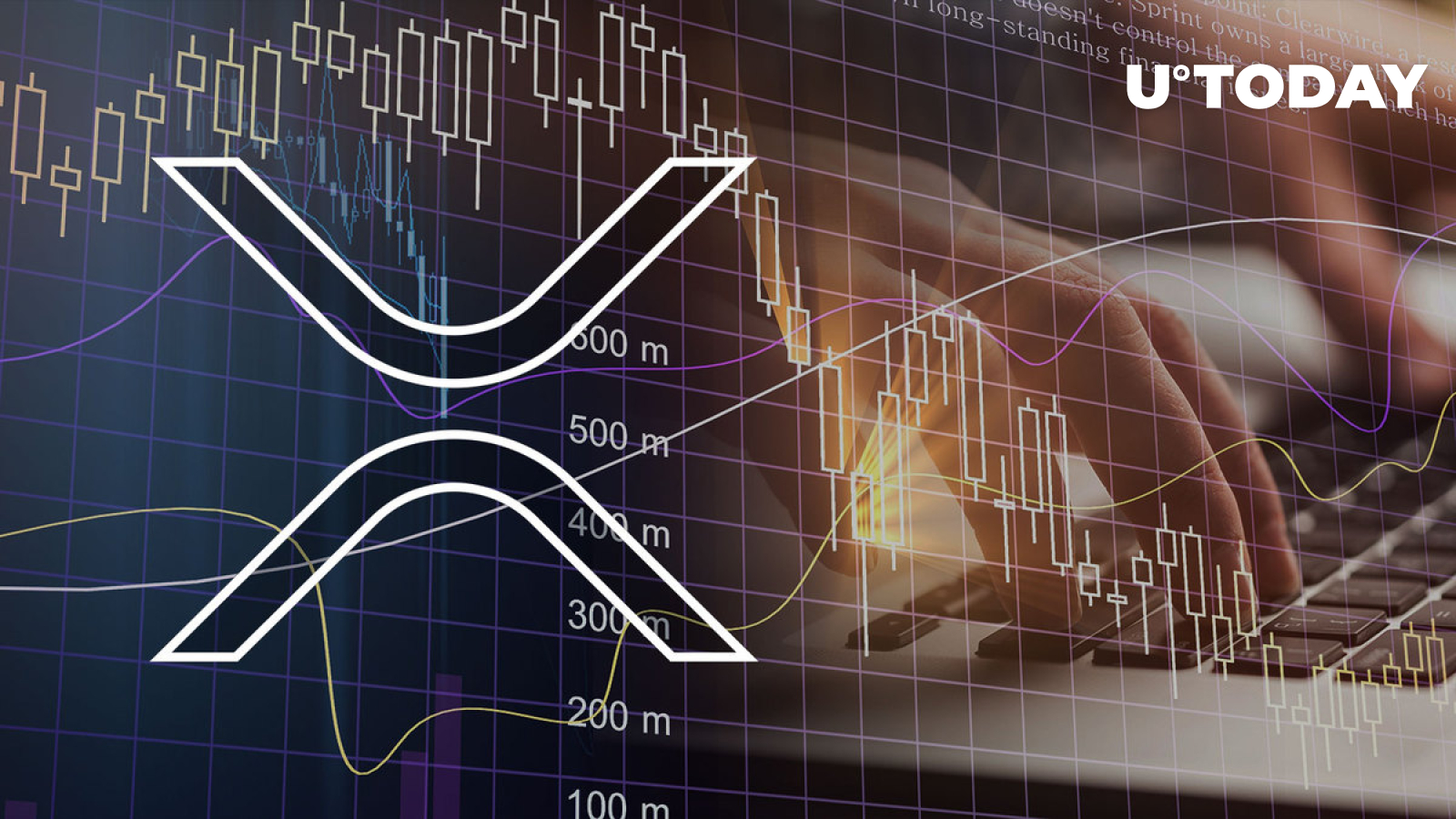 Tomi­wabold Olajide
XRP up 2.58% in last sev­en days, out­per­form­ing top 10 cryp­tocur­ren­cies in week­ly gains
An oppor­tu­ni­ty may soon present itself for XRP dip buy­ers if the sce­nario por­trayed by the TD Sequen­tial indi­ca­tor plays out in the short term.
Accord­ing to Ali Mar­tinez, a cryp­to ana­lyst, the TD Sequen­tial flashed a sell sig­nal on XRP's four-hour chart, which might sug­gest an incom­ing price decline to $0.368 or even $0.341. At its cur­rent price, a drop to $0.341 would rep­re­sent an 8% discount.
#Rip­ple | The TD Sequen­tial pre­sent­ed a sell sig­nal on $XRP four-hour chart, antic­i­pat­ing a cor­rec­tion for #XRP to $0.368 or even $0.341. pic.twitter.com/7VYP8WxvvY

— Ali (@ali_charts) Novem­ber 18, 2022
At the time of pub­li­ca­tion, XRP was trad­ing at $0.38 after touch­ing lows of $0.375 in today's trade. While mar­gin­al­ly down in the last 24 hours, XRP is up 2.58% in the last sev­en days, out­per­form­ing the top 10 cryptocurrencies.
On the oth­er hand, XRP might squash the neg­a­tive sell sig­nal if the mar­ket trends are high­er in the com­ing days. An inflow of pos­i­tive news into its ecosys­tem might as well aid the XRP price per­for­mance in the short term.
As seen on its dai­ly chart, XRP might per­sist in its cur­rent range with sup­port at $0.319 and a bar­ri­er near $0.40 as the RSI has flat­tened below the 50 neu­tral mark, sug­gest­ing a peri­od of consolidation.
There are sev­er­al ways traders could approach the XRP price action in the com­ing days. A breach past the $0.40 bar­ri­er locat­ed near the dai­ly MA 200 might spur a new uptrend with tar­gets near the MA 50 ($0.46) and then the $0.51 mark. On the con­trary, XRP has con­firmed sup­port near the $0.32 mark, hav­ing failed to sus­tain below here on two occasions.
XRP whales in accumulation spree
Cryp­to data track­er Whale Alert points to the flow of a sig­nif­i­cant amount of XRP in the last 24 hours. The most notable was the fact that 239,000,000 XRP worth $90,949,248 moved between wallets.
🚨 🚨 🚨 🚨 🚨 🚨 🚨 🚨 🚨 239,000,000 #XRP (90,949,248 USD) trans­ferred from unknown wal­let to unknown wal­lethttps://t.co/4To3ziZqAy

— Whale Alert (@whale_alert) Novem­ber 18, 2022
Mean­while, anoth­er 30 mil­lion XRP worth $11,385,343 was moved from the cryp­to exchange Bit­trex to an unknown wal­let. Two trans­fers of 39,999,550 XRP worth $15,217,321 and one of 42,231,481 XRP val­ued at $16,060,073 moved from Bit­stamp to unknown wal­lets were report­ed by Whale Alert.