Global Markets & Bitcoin on Macro Support, All Eyes on DXY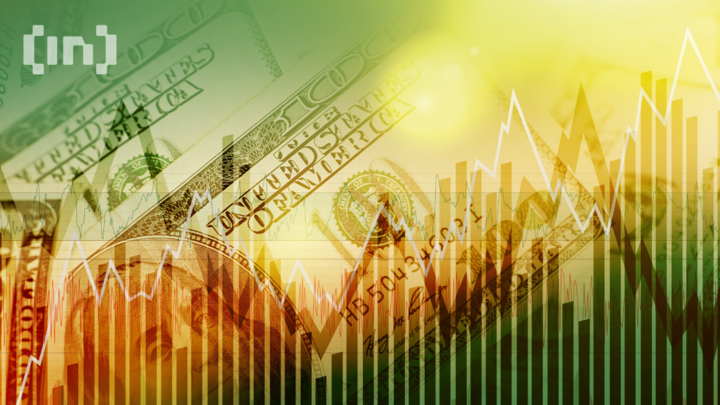 Glob­al mar­kets and cryp­tocur­ren­cies have been expe­ri­enc­ing deep declines for months. The strong cor­re­la­tion of Bit­coin's price with tra­di­tion­al stock mar­kets fur­ther exac­er­bates this trend. Dom­i­nat­ing all of this is the par­a­bol­ic rise of the U.S. dol­lar index, which is only accelerating.
How­ev­er, cur­rent­ly, glob­al mar­kets and their major index­es have reached long-term sup­port lev­els that may mark the spot for a rebound. What's more, the DXY is slow­ly reach­ing its own macro resis­tance, which could stop the expo­nen­tial surge of the US dollar.
In today's analy­sis, BeIn­Cryp­to looks at the SPX and NASDAQ price action in cor­re­la­tion to the BTC and alt­coins charts. We then look at the DXY chart and its rapid dom­i­nance over oth­er glob­al cur­ren­cies. It all cul­mi­nates with a bit of har­mon­ic analy­sis that sug­gests an upcom­ing bounce.
Global markets in a downtrend
The chart of the S&P 500 (SPX) has been in a bear­ish trend since reach­ing the all-time high (ATH) of $4,818 on Jan­u­ary 4, 2022. Short­ly there­after, the ongo­ing decline began, and the index hit a near­ly 2‑year low (665 days) yes­ter­day. The SPX retraced to the $3,624 lev­el, los­ing almost 25% from the ATH.
If the SPX ini­ti­ates a bounce at this point, a dou­ble-bot­tom pat­tern could be in place. In June, the index fell to the $3,636 lev­el, only to rebound to the $4,325 area, which pre­vi­ous­ly served as sup­port (red rec­tan­gle). This resis­tance is locat­ed in the area of the 0.618 Fib retrace­ment, mea­sured for the entire down­ward movement.
The NASDAQ chart looks sim­i­lar to the SPX, but the drop from the ATH was stronger and the bounce from the bot­tom was weak­er. The index reached an all-time high at $16,770 on Nov. 22, 2021. This hap­pened less than two weeks after Bitcoin's ATH of $69,000 on Novem­ber 10.
So far, the decline has led to the $11,035 lev­el reached on June 16, which is 34% below the ATH. The short-term bounce that took place this sum­mer reached an area of resistance/support at $13,727 just below the 0.5 Fib retrace­ment for the entire down­ward movement.
Also on this chart, a dou­ble bot­tom pat­tern is pos­si­ble, but the NASDAQ would have to ini­ti­ate a strong rebound. The last time we saw such low prices on the index of tech­nol­o­gy com­pa­nies was in Novem­ber 2020, 693 days ago.
Shorting macro support? Not the best idea
Tra­di­tion­al mar­kets and cryp­tocur­ren­cy ana­lyst @TrendRidersTR tweet­ed 4 charts: SPX, NASDAQ, Bit­coin, and alt­coins. Accord­ing to him, on each of them, it is cur­rent­ly pos­si­ble to mark areas of macro sup­port that can help stop long-term declines.
He goes on to say that "mar­kets have reached a great risk/reward zone with clear inval­i­da­tion lev­els." Only if the lev­els marked below are lost will glob­al mar­kets remain long-term bearish.
Sup­port­ing the above argu­ment is a tweet from anoth­er ana­lyst @IncomeSharks, who looks at the behav­ior of retail investors in the con­text of the S&P 500 price. He claims that there are cur­rent­ly a "record num­ber of retail short­ing and buy­ing puts. Right at major hor­i­zon­tal $SPX sup­port." The ana­lyst expects a short squeeze and a bounce to the $4,040–4,080 range.
All eyes on the DXY
The pri­ma­ry deter­mi­nant of the con­tin­ued price action of glob­al mar­kets and cryp­tocur­ren­cies is the U.S. Dol­lar Index (DXY). Its val­ue affects not only the stock and dig­i­tal asset mar­kets but also the world's major currencies.
An annu­al chart of the USD against sev­er­al major cur­ren­cies was pub­lished on the offi­cial @tradingview Twit­ter account. It shows not only the dollar's increas­ing parabo­la but also its neg­a­tive cor­re­la­tion with all oth­er currencies.
For exam­ple, the euro lost 18.13% year on year, and the Japan­ese yen lost as much as 23.24%. The U.S. dol­lar, mean­while, gained 22.42%. The devi­a­tion already seems so great, and the recent declines so steep, that a rever­sal of this trend is becom­ing increas­ing­ly probable.
In a pre­vi­ous analy­sis, BeIn­Cryp­to point­ed out that the DXY's par­a­bol­ic surge may not end before his­tor­i­cal resis­tance in the 119–120 range. How­ev­er, this would still imply an increase of about 6% from the cur­rent val­u­a­tion, which would cer­tain­ly fur­ther neg­a­tive­ly affect mar­kets and currencies.
For the moment, the DXY is try­ing to close a month­ly can­dle­stick above resis­tance at 113 (red rec­tan­gle). If it suc­ceeds, reach­ing the 120 lev­el in a fur­ther step would be high­ly likely.
Harmonic patterns to the rescue
An inter­est­ing har­mon­ic analy­sis of the SPX and DXY was post­ed on Twit­ter by ana­lyst and trad­er @MagicInternetM1. Har­mon­ic pat­terns use geom­e­try and Fibonac­ci num­bers to deter­mine pre­cise turn­ing points. Based on this, they try to pre­dict future asset price move­ments. Gart­ley, bat and crab are among the most pop­u­lar for­ma­tions in har­mon­ic analysis.
In the pub­lished analy­sis, we see a bear­ish bat for­ma­tion on the 3‑month DXY chart. Its apex D is locat­ed in the afore­men­tioned 119–120 resis­tance zone. Addi­tion­al con­flu­ence is pro­vid­ed here by the long-term 0.618 Fib retrace­ment level.
On the oth­er hand, a bull­ish deep crab for­ma­tion is out­lined on the week­ly chart of the SPX. Here, the final D apex may have already been reached. A poten­tial bounce could lead to the $4,050–4,100 area in the 0.382 Fib retrace­ment lev­el, which is also the Q1 2022 low. This area remains in con­flu­ence with the bull­ish tar­get found above in the sec­ond section.
Sum­ma­riz­ing the above analy­sis, it can be con­clud­ed that there are more and more sig­nals sug­gest­ing an immi­nent end to the cycle of falling asset prices and the surg­ing U.S. dol­lar. Although no one knows where and when the cur­rent bear mar­ket will end, the like­li­hood of at least a medi­um-term bounce is increasing.
For Be[In]Crypto's lat­est Bit­coin (BTC) analy­sis, click here.
Disclaimer
All the infor­ma­tion con­tained on our web­site is pub­lished in good faith and for gen­er­al infor­ma­tion pur­pos­es only. Any action the read­er takes upon the infor­ma­tion found on our web­site is strict­ly at their own risk.