LUNC, USTC Deposits and Withdrawals on Binance to See New Changes: Details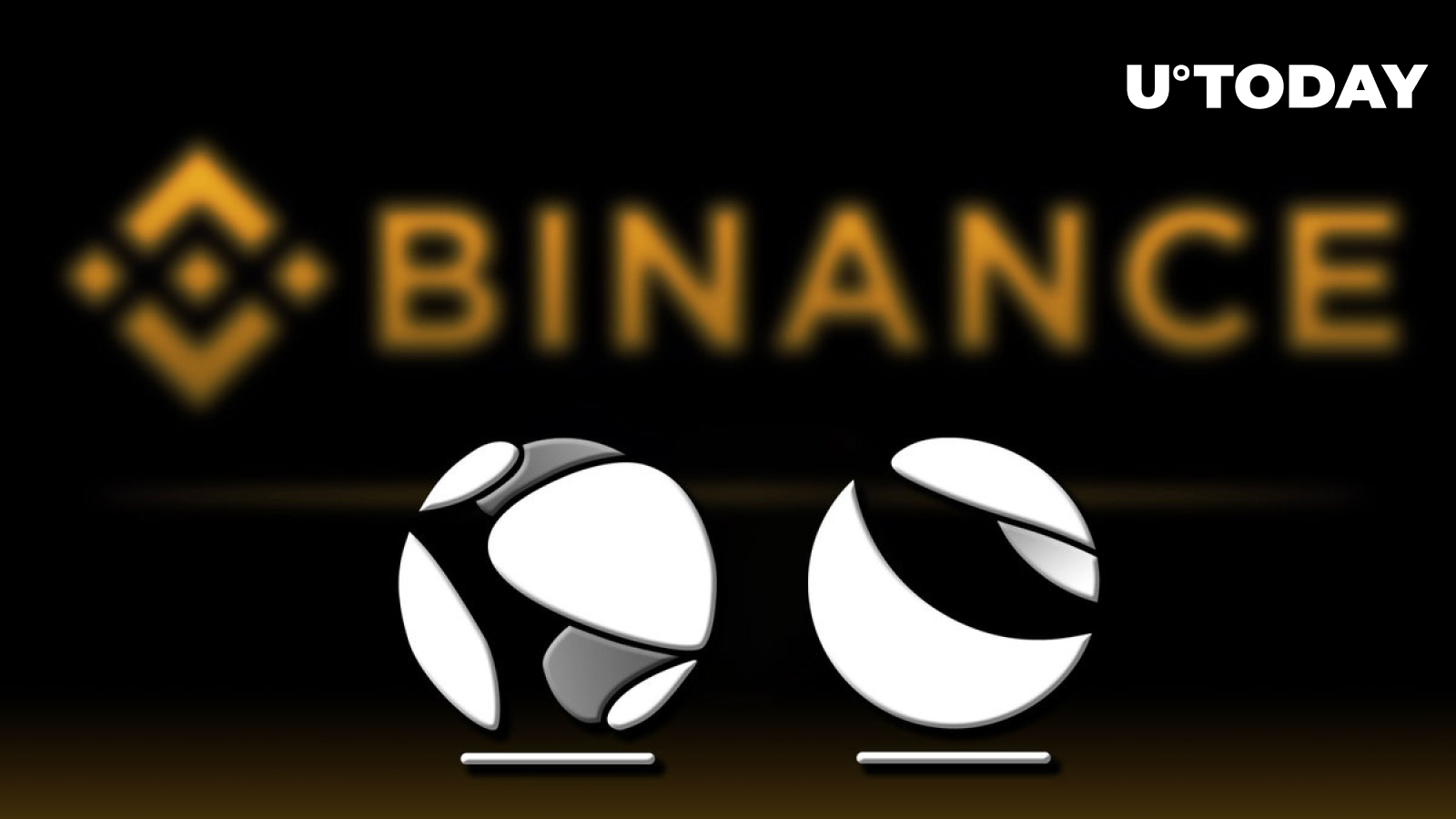 Fol­low­ing user feed­back, top cryp­tocur­ren­cy exchange Binance says it will mod­i­fy how it cred­its LUNC and USTC deposits and charges with­drawals for the Ter­ra Clas­sic Net­work. How­ev­er, with­draw­al fees imposed by oth­er exchanges or plat­forms still apply to LUNC and USTC deposits on Binance.
Update on Deposit and With­draw­al Fees for $LUNC and $USTC on Ter­ra Clas­sic #LUNC Net­work (2022–09-27).https://t.co/NReyEHYm7X

— Binance (@binance) Sep­tem­ber 27, 2022
In a fol­low-up state­ment to its ear­li­er announce­ment, Binance added that due to the 1.2% tax burn placed on LUNC and USTC trans­ac­tions on the Ter­ra Clas­sic net­work, it will apply a con­sol­i­da­tion fee of 1.2% to all deposits received by Binance before cred­it­ing users' accounts. This sug­gests that users will not receive their full with­draw­al amount because of Binance's with­draw­al fees and 1.2% tax burn.
After Binance said it would deploy a burn mech­a­nism to burn all trad­ing fees on LUNC spot and mar­gin trad­ing pairs and send them to the LUNC burn address, LUNC jumped by almost 50% on Sept. 26.
The first batch of trad­ing fees on LUNC spot and mar­gin trad­ing pairs that will be burned will be cal­cu­lat­ed between Sept. 21 and Oct. 1, accord­ing to the release. The burn amount will not include fee rebates on LUNC spot and mar­gin trad­ing pairs toward the Binance Spot Liq­uid­i­ty Provider Pro­gram dur­ing the spec­i­fied time frame.
At the time of pub­li­ca­tion, LUNC was chang­ing hands at $0.000027, mar­gin­al­ly up in the last 24 hours.
Terra's Do Kwon tweets from hiding
Ter­raform Labs CEO Do Kwon broke days of Twit­ter silence after he respond­ed to a user who inquired about his loca­tion. To anoth­er who asked about his thoughts on the Inter­pol red notice issued for him, Kwon respond­ed: "For some­thing that has notice in the name it sure gives no notice. Yeah as i said im mak­ing zero effort to hide. I go on walks and malls, no way none of CT has­nt run into me the past cou­ple weeks."
Except this time they claimed to have made it max public?

— Do Kwon 🌕 (@stablekwon) Sep­tem­ber 26, 2022
Kwon remarked, "Except this time they claimed to have made it max pub­lic." The major­i­ty of red notices are not made pub­lic and are restrict­ed to law enforce­ment use only. In ear­li­er tweets, Do Kwon insist­ed he was not on the run and had noth­ing to hide.