Crypto community pushes back following CFTC charges against Ooki DAO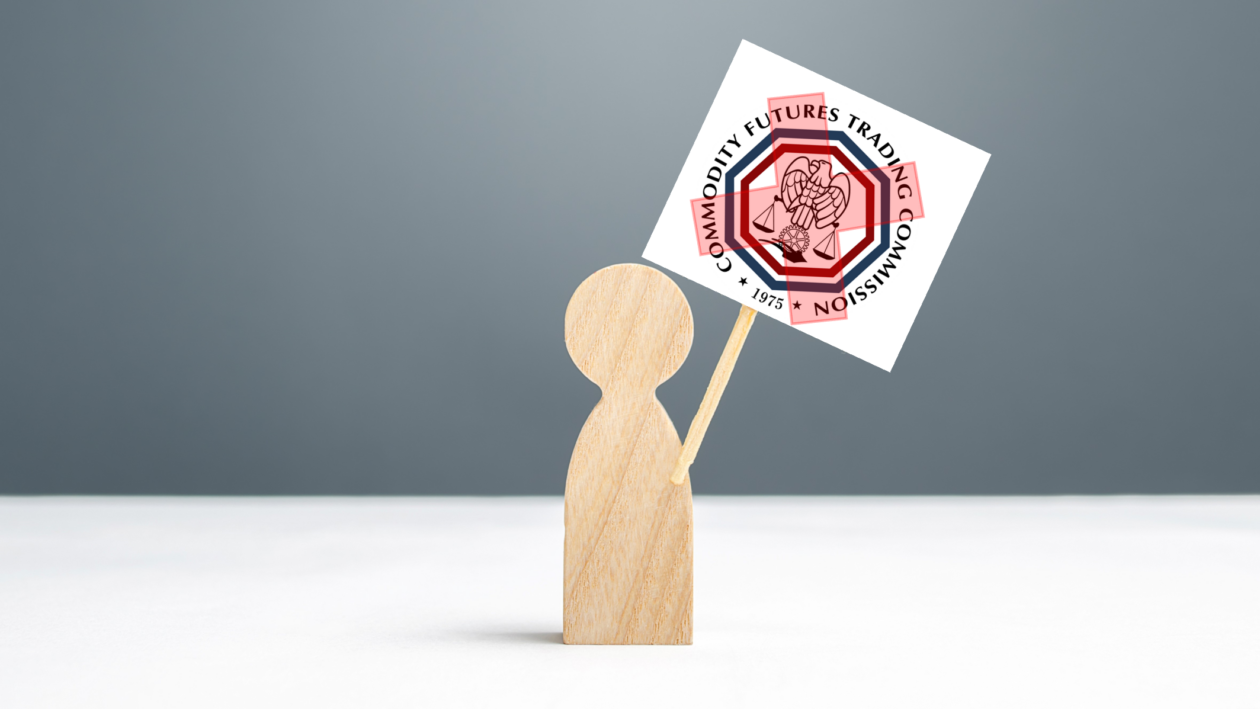 The cryp­tocur­ren­cy indus­try is argu­ing the U.S. Com­mod­i­ty Futures Trad­ing Com­mis­sion (CFTC) has over­stepped its author­i­ty after it filed charges against a decen­tral­ized autonomous orga­ni­za­tion (DAO) as part of pro­ceed­ings against the blockchain soft­ware pro­to­col bZeroX.
The CFTC fined bZe­roX and its founders, Tom Bean and Kyle Kist­ner, $250,000 for offer­ing "ille­gal, off-exchange dig­i­tal-assets trad­ing" with­out reg­is­ter­ing and com­ply­ing as a futures com­mis­sion mer­chant, the CFTC said in a press release last Thurs­day. Fur­ther, the CFTC filed a civ­il enforce­ment action charg­ing the Ooki DAO as a "bZe­roX successor."
"The CFTC's [bZe­roX] enforce­ment action may be the most egre­gious exam­ple of reg­u­la­tion by enforce­ment in the his­to­ry of cryp­to," said a Fri­day tweet by Jake Chervin­sk, exec­u­tive vice pres­i­dent and head of pol­i­cy at Blockchain Asso­ci­a­tion, a cryp­to indus­try trade group.
Chervinsk's lan­guage echoed that of Sum­mer K. Mersinger, a CFTC com­mis­sion­er that opposed the charges against the Ooki DAO.
In a dis­sent­ing state­ment filed Thurs­day, she too argued the charges are "reg­u­la­tion by enforce­ment," set­ting pol­i­cy based on new def­i­n­i­tions and stan­dards nev­er before out­lined by the CFTC. "The commission's approach in these actions will have pub­lic pol­i­cy impli­ca­tions that extend far beyond this par­tic­u­lar set­tle­ment and law­suit," wrote Mersinger.
The CFTC is regard­ed as the pre­ferred cryp­tocur­ren­cy reg­u­la­tor by the indus­try, which has gen­er­al­ly argued that some cryp­tocur­ren­cies more resem­ble com­modi­ties than secu­ri­ties that would fall under the tougher rules of the Secu­ri­ty Exchange Com­mis­sion. How­ev­er, Chervin­sk says CFTC has hurt its rep­u­ta­tion among cryp­to advo­cates. "We've com­plained at length about the SEC abus­ing this tac­tic, but the CFTC has put them to shame," he said.
The CFTC's com­plaint argued that bZe­roX trans­ferred con­trol of its pro­to­col to its DAO in August 2021, using it to oper­ate exact­ly as bZe­roX, thus vio­lat­ing the same laws. The agency also took issue with founders Bean and Kist­ner alleged­ly stat­ing that the DAO dis­tinc­tion made the orga­ni­za­tion and their actions "enforce­ment-proof."
Ooki DAO, accord­ing to the CFTC, was an unin­cor­po­rat­ed asso­ci­a­tion in which Bean and Kist­ner were active­ly par­tic­i­pat­ing. "DAOs are not immune from enforce­ment and may not vio­late the law with impuni­ty," the CFTC wrote in their complaint.
See relat­ed sto­ry: CFTC, SEC seek input on hedge fund cryp­to report­ing rules
Forkast will host the The Role of Law: An Inter­na­tion­al Debate post Tor­na­do Cash with guest speak­ers includ­ing legal experts on cyber reg­u­la­tions and the head of a cryp­to advo­ca­cy group. The event is on Octo­ber 4–5 and the sign up is here: https://cryptorising.forkast.news/