XRP soars 23%, Bitcoin holds above US$19,000, Ether gains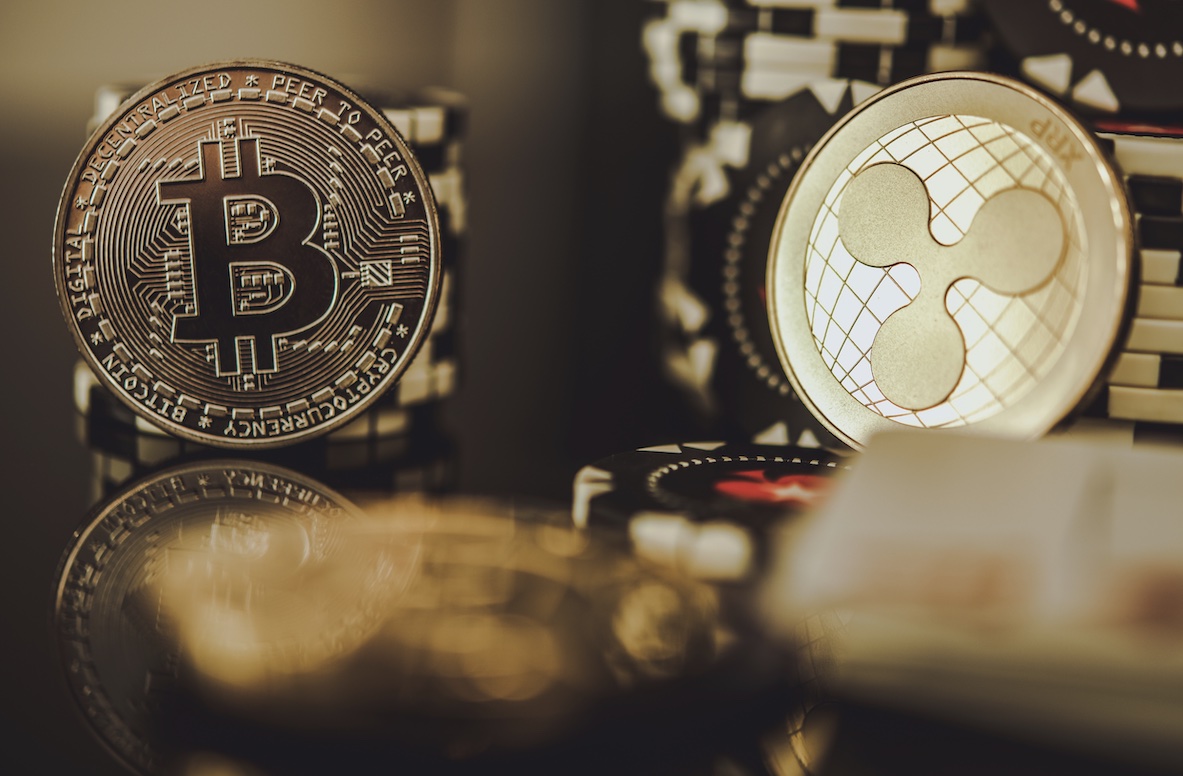 Bit­coin con­tin­ued trad­ing above US$19,000 in Fri­day after­noon trad­ing in Asia. Ether rose along with most of the top 10 coins by mar­ket cap­i­tal­iza­tion fol­low­ing the com­ple­tion of the first phase of Cardano's Vasil hard fork. XRP led gains with its price soar­ing over 20% in the past 24 hours.
See relat­ed arti­cle: Mar­kets: Cryp­tocur­ren­cies up amid Cardano's Vasil hard fork, XRP leads gains
Fast facts
Bit­coin gained 1.6% in the past 24 hours to trade at US$19,239 at 4 p.m. Hong Kong time. Ether was up 4.3% to change hands at US$1,332, although it was still down 9.3% over the past sev­en days, accord­ing to data from Coin­Mar­ket­Cap.
XRP, the native token of XRP Ledger that pow­ers Ripple's pay­ment net­work, surged 23.3% to US$0.5215, bring­ing its gains to 61.7% over the past sev­en days. This came as anoth­er motion in the U.S. Secu­ri­ties and Exchange Com­mis­sion (SEC) ver­sus Rip­ple Labs Inc. case set Dec. 9 as a dead­line for third-par­ties to sub­mit motions to seal evidence.
Doge­coin trad­ed up 4%, mak­ing it the third largest gain­er among the top 10 after XRP and Ether. Cardano's ADA rose 2.9%.
Asia equi­ty mar­kets end­ed low­er with the Hong Kong Hang Seng index down 1.2%, the Shang­hai Com­pos­ite index low­er by 0.7% and the Nikkei 225 index los­ing 0.6%.
On Fri­day, Sin­ga­pore released its August con­sumer price index, which came in high­er-than-expect­ed at 7.5% amid core infla­tion hit­ting a near 14-year high.
The Hong Kong Mon­e­tary Author­i­ty, the city's de fac­to cen­tral bank, on Thurs­day raised its base rate by 75 basis points, fol­low­ing the move of the U.S. Fed­er­al Reserve, which raised rates and warned of more increas­es to come to rein in inflation.
See relat­ed arti­cle: Car­dano Vasil upgrade com­pletes its first phase