Weekly Crypto Roundup: UK's crackdown, Iran's CBDC, and crypto carbon credits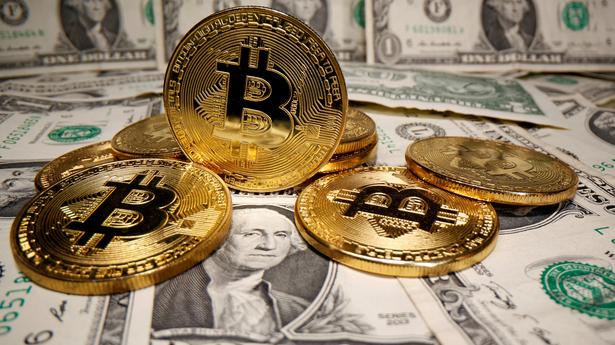 The week after Ethereum's Merge event saw macroeconomic factors pulling prices lower, even though many Ether investors were hoping for a surge.

The week after Ethereum's Merge event saw macroeconomic factors pulling prices lower, even though many Ether investors were hoping for a surge.

On Fri­day, Bit­coin was close to falling under the $19,000 lev­el while Ether was hov­er­ing above the $1,300 level.
UK clamps down on money laundering

Law enforce­ment bod­ies around the world are con­cerned by the role cryp­tocur­ren­cy plays in mon­ey laun­der­ing. Sanc­tioned plat­forms like Tor­na­do Cash even offer ways to "mix" legit­i­mate and stolen cryp­to funds to make trac­ing them more dif­fi­cult. The UK on Thurs­day intro­duced the Eco­nom­ic Crime and Cor­po­rate Trans­paren­cy Bill in Par­lia­ment to address these challenges.
(For insights on emerg­ing themes at the inter­sec­tion of tech­nol­o­gy, busi­ness and pol­i­cy, sub­scribe to our tech newslet­ter Today's Cache.)
Accord­ing to a UK gov­ern­ment announce­ment, the bill gives law enforce­ment more pow­ers to obtain data from busi­ness­es in order to crack down on mon­ey laun­der­ing and ter­ror­ist financing.
The reforms come after the UK's Met­ro­pol­i­tan Police report­ed a spike in cryp­tocur­ren­cy seizures in 2021. The new law would allow law enforce­ment agen­cies in the coun­try to seize, freeze, and recov­er cryp­to assets.
The state­ment not­ed that cryp­to has helped laun­der funds relat­ed to fraud, drugs, and cybercrime.
Iran's CBDC pilot

Iran is in the news as pro­tes­tors rage against the death of 22-year-old Mah­sa Ami­ni, who died while in cus­tody of the country's moral­i­ty police. The sanc­tions-hit coun­try, how­ev­er, announced on Wednes­day that it was begin­ning a pilot launch of the "cryp­to-rial" cen­tral bank dig­i­tal cur­ren­cy (CBDC).
A release from the Iran Cham­ber of Com­merce, Indus­tries, Mines and Agri­cul­ture stat­ed that the idea behind the dig­i­tal cur­ren­cy is turn­ing ban­knotes into pro­gram­ma­ble enti­ties. The Cen­tral Bank of Iran said it will be con­duct­ing the pilot launch this week.
Human rights activists are wor­ried that Iran's dig­i­tal cur­ren­cy could be used to sur­veil or cut the spend­ing pow­er of pro­tes­tors like the ones fight­ing for Mah­sa Amini.
Going green vs greenwashing

The fin­tech sec­tor has been explor­ing the con­cept of buy­ing car­bon cred­its to off­set green­house gas emis­sions in the indus­try. Now, cryp­to entre­pre­neurs have intro­duced or are adopt­ing car­bon cred­its via cryp­tocur­ren­cies. Sup­port­ers claim this leads to greater trans­paren­cy and account­abil­i­ty as the cred­its turn into cryp­to tokens.
A Reuters report point­ed out that the Brazil­ian cryp­to com­pa­ny Moss, which prid­ed itself on help­ing com­pa­nies off­set their car­bon foot­print, bought car­bon cred­its it felt were not up to its stan­dards and sold these assets at a profit.
Experts have ques­tioned whether eth­i­cal cli­mate finance should involve investors and com­pa­nies see­ing large returns on the car­bon cryp­to market.
The news comes as sev­er­al envi­ron­men­tal groups, includ­ing the law non-prof­it Earth­jus­tice report­ed that the U.S. Bit­coin industry's car­bon foot­print is close to the emis­sions of six mil­lion cars a year.