STEPN Hits One Year Milestone Despite GMT Price Crash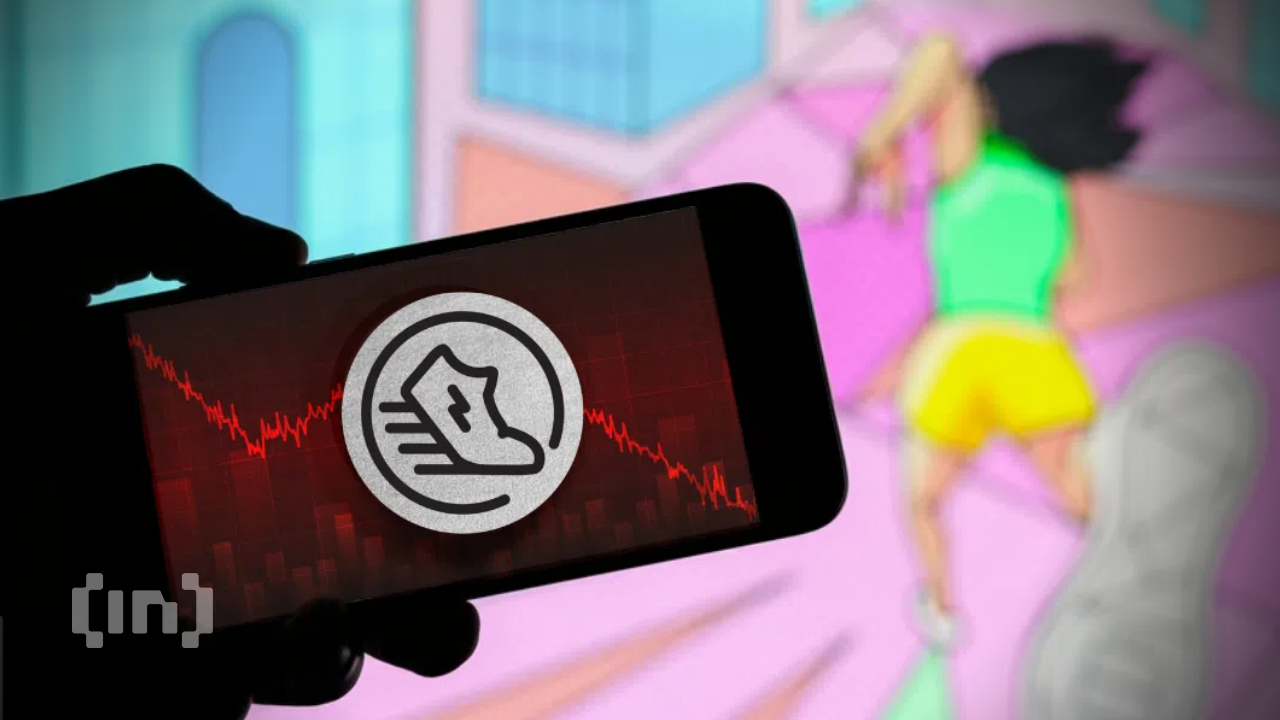 Move-to-earn lifestyle appli­ca­tion STEPN cel­e­brates its first anniver­sary as it looks to expand its com­mu­ni­ty beyond the Solana blockchain.
Since its launch, the app has gar­nered over 4.72 mil­lion users, raised $5 mil­lion in fund­ing, and gar­nered one mil­lion dai­ly active users. It launched a decen­tral­ized exchange DOOAR on the Solana blockchain in June 2022 and part­nered with Japan­ese sports­wear com­pa­ny Asics to launch a non-fun­gi­ble token (NFT) sneak­er col­lec­tion on the Binance Chain (BNB). It has also intro­duced the "APE Realm" on Ethereum to enable own­ers of STEPN NFTs to expe­ri­ence a Web3 "Realm" focus­ing on inclu­sive­ness and intro­duc­ing new users from the pop­u­lar Bored Ape Yacht Club NFT com­mu­ni­ty into the STEPNVERSE. Most STEPN activ­i­ties will be com­plet­ed off-chain, elim­i­nat­ing con­cerns about con­ges­tion and high-gas fees.
The com­pa­ny hopes to be a bridge between Web2 and Web3.
"STEPN has expe­ri­enced impres­sive growth since our launch in 2021. By inte­grat­ing new blockchains onto the plat­form, drop­ping new NFT col­lec­tions, and adding new indus­try-lead­ing fea­tures, we are con­tin­u­ing to rev­o­lu­tion­ize the move and earn space. Our team is ded­i­cat­ed to deliv­er­ing the best fea­tures in a trans­par­ent man­ner while also keep­ing our plat­form secure. We are in con­stant com­mu­ni­ca­tion with our com­mu­ni­ty and are excit­ed to con­tin­ue work­ing with them to grow STEPN and bring cryp­to to an expand­ing audi­ence," said Yawn Rong, one of STEPN's co-founders.
What is STEPN?
The STEPN app incen­tivizes users own­ing STEPN sneak­er non-fun­gi­ble tokens (NFTs) to earn Green Satoshi Tokens (GST) through walk­ing, run­ning, and jog­ging out­doors. GST and STEPN (GMT) tokens are paid out for every minute that the user is mov­ing, sub­ject to a few con­di­tions, includ­ing the type of sneak­er, the sneaker's effi­cien­cy, com­fort, and the speed the user is mov­ing at. Users earn GST from Lev­el 0 to Lev­el 29, and from lev­el 30 onwards, they can choose to earn GST or STEPN (GMT).
Each user has an allo­ca­tion of ener­gy that, once deplet­ed, stops them from earn­ing rewards.
The STEPN app is cur­rent­ly in Pub­lic Beta.
STEPN succeeds despite both ecosystem tokens tanking
The company's first anniver­sary comes as the GST and GMT tokens have weath­ered a dif­fi­cult spell. On Apr. 29, 2022, GST reached an all-time high of $7.82 before falling to $4.73 24 hours lat­er. It then briefly ral­lied to $6.56 on May 4, 2022. Since then, the price has been on a down­ward trend with the broad­er cryp­to mar­kets that suf­fered from the fall­out of the Ter­raUSD sta­ble­coin crash on May 7, 2022. At press time, it had fall­en 99.6% to $0.029.
Its sis­ter token STEPN (GMT), used for gov­er­nance in the STEPN ecosys­tem, suf­fered a sim­i­lar fate. It also reached an all-time high of $3.80 on Apr. 29, 2022, falling off more sharply than GST to hit a low of $0.58 around mid-June 2022. The token cur­rent­ly trades at $0.62, down almost 85% from its all-time high.
For Be[In]Crypto's lat­est Bit­coin (BTC) analy­sis, click here
Disclaimer
All the infor­ma­tion con­tained on our web­site is pub­lished in good faith and for gen­er­al infor­ma­tion pur­pos­es only. Any action the read­er takes upon the infor­ma­tion found on our web­site is strict­ly at their own risk.