Bitcoin Slips Below $19,000 as Dow Tumbles to New 2022 Low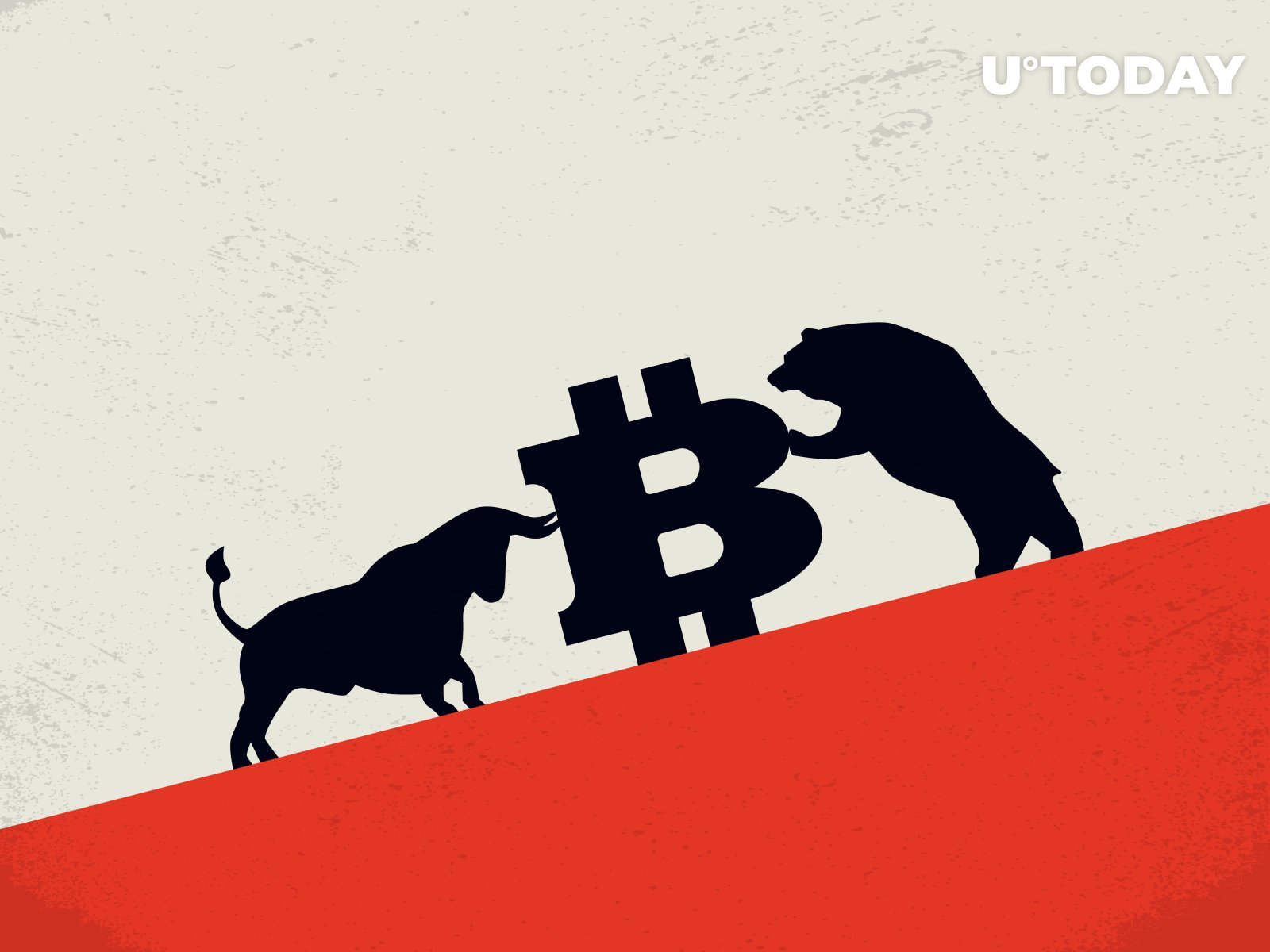 Alex Dovb­nya
The Bit­coin price is trad­ing below the $19,000 lev­el once again, with macro head­winds remain­ing front and center
The price of Bit­coin has dropped below the $19,000 mark once again, slip­ping to an intra­day low of $18,533 on the Bit­stamp exchange.
The largest cryp­tocur­ren­cy came under fresh pres­sure after the U.S. equi­ties start­ed under­per­form­ing yet again.
The Dow plunged by more than 600 points, reach­ing a new year­ly low. The major index is now on the cusp of drop­ping into the bear mar­ket ter­ri­to­ry. The S&P 500 is also down more than 90 points at press time.
The mar­ket is yet to shrug off the U.S. Fed­er­al Reserve's most recent inter­est rate hike that was announced on Wednes­day. As report­ed by U.Today, the cen­tral bank increased the bench­mark inter­est rate by 75 basis points for the third con­sec­u­tive time. Even though the Fed didn't go as far as imple­ment­ing a 100-basis-point hike, Bit­coin still expe­ri­enced extreme volatility.
Apart from stocks and cryp­to, the bond mar­ket is also under strong sell­ing pres­sure, with US Trea­sury yields recent­ly reach­ing the high­est lev­el in more than a decade.
Oil prices are also down sharply, with the West Texas Inter­me­di­ate (WTI) crude falling below the 80% level.
Ear­li­er this week, the Fed­er­al Reserve sig­naled that it would con­tin­ue dri­ving cryp­tocur­ren­cy prices higher.
In the mean­time, the U.S. dol­lar index is on track to secure its high­est close in more than 20 years, sur­pass­ing the 133 level.