Uniswap Foundation Launches First Wave of Grants Totaling $1.8M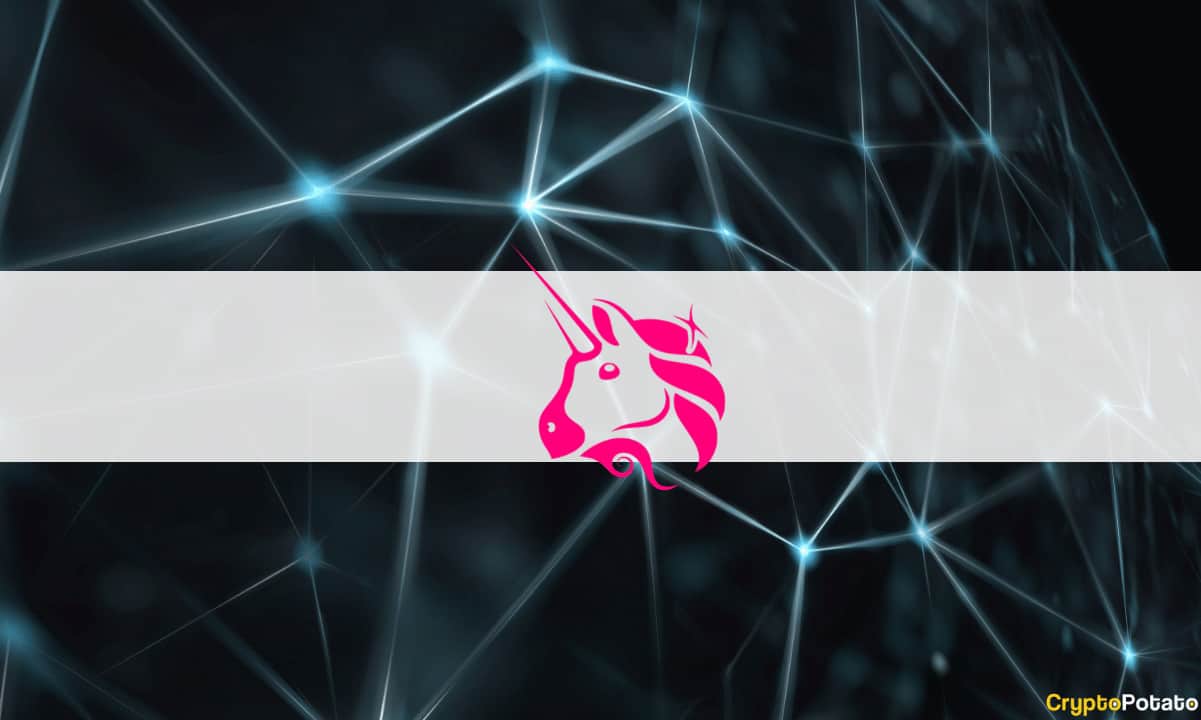 Uniswap Foun­da­tion, the orga­ni­za­tion that over­sees the devel­op­ment of the largest DEX in the world, has stat­ed that its first wave of grants sums up to almost $1.8 mil­lion total.
Accord­ing to the offi­cial announce­ment, the grants vary in size and scope and are spread across three areas – pro­to­col growth, com­mu­ni­ty growth, and gov­er­nance stewardship.
Uniswap Diamond
Uniswap Dia­mond is her­ald­ed as one of the most ambi­tious ini­tia­tives to be fund­ed by Uniswap Grants. All ecosys­tem stake­hold­ers are expect­ed to ben­e­fit from this work.
The aim is to enhance the pro trad­er and LP expe­ri­ence, ramp up mar­ket share, and ease devel­op­ment and on-chain data analy­sis. For the pur­pose of his­tor­i­cal and real-time on-chain data, API and SDK will be added, which is expect­ed to be a game-chang­er for devel­op­ers build­ing on top of Uniswap, ana­lysts, and end users.
Addi­tion­al­ly, Dia­mond will also com­prise a pro inter­face intend­ed to increase Uniswap's mar­ket share amongst pro users famil­iar with the fea­tures of a more tra­di­tion­al cen­tral­ized exchange. Despite being a DEX leader, Uniswap only has around 1% of all cryp­to trad­ing mar­ket share. Uniswap Dia­mond, how­ev­er, aims to ampli­fy that share by com­pet­ing direct­ly with the lead­ing cen­tral­ized plat­forms in terms of user expe­ri­ence and data.
The grant will be built by the cross-chain gov­er­nance research – GFX Labs – which have been active Uniswap con­trib­u­tors since the begin­ning. Notably, the GFX team was one of the first liq­uid­i­ty providers on v3.
"We're par­tic­u­lar­ly excit­ed about this grant because it rep­re­sents the kind of ambi­tious, high-impact, long-term-ori­ent­ed work that the new­ly cre­at­ed Foun­da­tion is unique­ly able to sup­port. We are also thrilled to build a stronger tie between GFX Labs – a tal­ent­ed devel­op­ment team that has already shown a strong com­mit­ment to Uniswap – and the ecosys­tem as a whole."
Mean­while, Uniswap.fish, Decen­tral­ized Volatil­i­ty Ora­cle, and Numoen are also some of the promi­nent grants in addi­tion to Diamond.
"Reinvigorating Governance"
The ambi­tious plan of Uniswap Foun­da­tion to stream­line Uniswap's Grant Pro­gram (UPG) and lessen fric­tion in the protocol's gov­er­nance sys­tem became a real­i­ty last month. The ini­tial pro­pos­al received over 99% of the votes from UNI hold­ers in the affirmative.
For­mer Uniswap chief of staff, Devin Walsh, pre­sent­ed the pro­pos­al and ear­li­er said the team had already been mov­ing at a fast pace while deliv­er­ing on its top pri­or­i­ties in areas such as build­ing out its tal­ent pool, ramp­ing up the Uniswap Grants pro­gram and "rein­vig­o­rat­ing the gov­er­nance process."
SPECIAL OFFER (Spon­sored)
Binance Free $100 (Exclu­sive): Use this link to reg­is­ter and receive $100 free and 10% off fees on Binance Futures first month
(
terms
).
PrimeXBT Spe­cial Offer: Use this link to reg­is­ter & enter POTATO50 code to receive up to $7,000 on your deposits.