The Metaplex Foundation announces the MPLX Token (Metaplex Token) to distribute governance of the World's largest NFT Ecosystem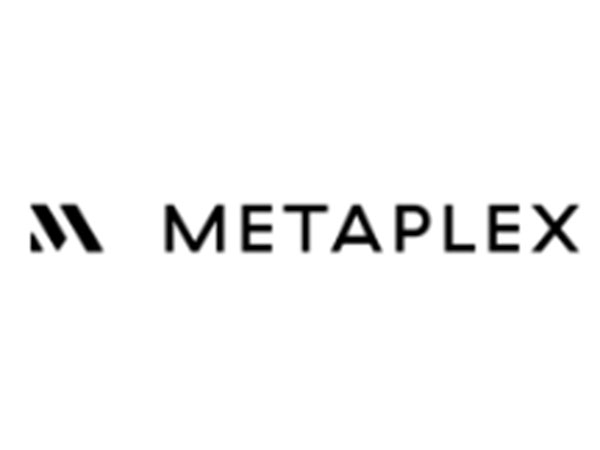 ANI |
Updat­ed: Sep 23, 2022 11:55 IST
New Del­hi [India], Sep­tem­ber 23 (ANI/IMC): The Meta­plex Foun­da­tion, the non-prof­it respon­si­ble for the sus­tain­able devel­op­ment of the Meta­plex Pro­to­col, has announced the launch of the MPLX token (Meta­plex Token). Begin­ning Sep­tem­ber 20, through a mul­ti-week claim peri­od, the orga­ni­za­tion will dis­trib­ute 14 mil­lion tokens to ear­ly com­mu­ni­ty mem­bers across the world who were some of the first to build atop the Meta­plex plat­form, as well as poten­tial­ly anoth­er 40 mil­lion tokens to ear­ly col­lec­tors, pur­suant to a DAO vote. In total, Meta­plex users glob­al­ly will receive up to 54 mil­lion tokens in grat­i­tude for their con­tri­bu­tion to the suc­cess of the plat­form.
The Meta­plex Pro­to­col debuted in June 2021 as the first pro­gram library and set of tools for devel­op­ers to cre­ate, sell and man­age NFTs on the Solana blockchain. More than 100,000 cre­ators have entrust­ed Can­dy Machine to gen­er­ate NFT projects. The com­mu­ni­ty has been a boon to cre­ators seek­ing a less expen­sive and more envi­ron­men­tal­ly friend­ly alter­na­tive to Ethereum, pro­vid­ing NFT mint­ing fees of USD 0.15 ver­sus USD 55 — USD 200.
Today, over 5.7 mil­lion wal­lets have ever held a Meta­plex NFT, and 20 mil­lion NFTs have gen­er­at­ed over USD 3.4 bil­lion in pri­ma­ry and sec­ondary sales on the Meta­plex Pro­to­col in its first year. The Meta­plex ecosys­tem is the largest and fastest grow­ing web3 cre­ator plat­form in the world, and the Meta­plex Stan­dard is the meta­da­ta stan­dard by which NFTs are clas­si­fied on Solana.
The MPLX token has been launched to offer val­ue to active par­tic­i­pants with­in Meta­plex's large NFT com­mu­ni­ty. MPLX is a util­i­ty and gov­er­nance token for the Meta­plex Pro­to­col and has been issued as a method for decen­tral­ized gov­er­nance for future projects and strate­gic deci­sions. Its relat­ed DAO struc­ture ensures that web3 ethos of empow­er­ment and trans­par­ent gov­er­nance remain with­in the Meta­plex ecosys­tem's DNA. Cre­ators, devel­op­ers, mar­ket­places and col­lec­tors will gain util­i­ty from the token as the com­mu­ni­ty embeds the token through­out the ecosys­tem.
MPLX will ini­tial­ly be list­ed on FTX, KuCoin, and Huo­bi inter­na­tion­al exchanges. It is not avail­able for pur­chase by US res­i­dents.
"The Meta­plex Foun­da­tion is excit­ed to offer MPLX hold­ers the abil­i­ty to steer the direc­tion of the pro­to­col through the Meta­plex DAO," said Dori­an Lee, Head of Strat­e­gy & Finance at Meta­plex Stu­dios, a busi­ness that par­tic­i­pates in devel­op­ing the Meta­plex Pro­to­col. "The Meta­plex Pro­to­col was cre­at­ed to serve the entire Solana com­mu­ni­ty, and the MPLX, along with the Meta­plex DAO, allows the com­mu­ni­ty to have direct influ­ence on the pro­to­col."
"The cre­ators and builders of web3 are defin­ing the future of NFTs right now, and they've cho­sen Meta­plex to do it. In just over a year, the Meta­plex pro­to­col has been used to cre­ate over 20 mil­lion NFTs and gen­er­at­ed over USD 1B in rev­enue for cre­ators. Much of this cap­i­tal is being rein­vest­ed in the Solana ecosys­tem as well, which has led to the cre­ative renais­sance we've seen over the last year," said Stephen Hess, a Direc­tor of the Meta­plex Foun­da­tion. "It's an hon­or for us to wake up every day and serve our com­mu­ni­ty as they stretch the edges of the tech­nol­o­gy. The MPLX Token rep­re­sents our com­mit­ment to empow­er­ing cre­ators and flip­ping the Web2 mod­el on its head by build­ing a plat­form that can be owned, shaped and gov­erned by those that use it."
This sto­ry is pro­vid­ed by IMC. ANI will not be respon­si­ble in any way for the con­tent of this arti­cle. (ANI/IMC)