Ripple Rival Stellar (XLM) Benefits from XRP's Recent Run with 17% Weekly Gains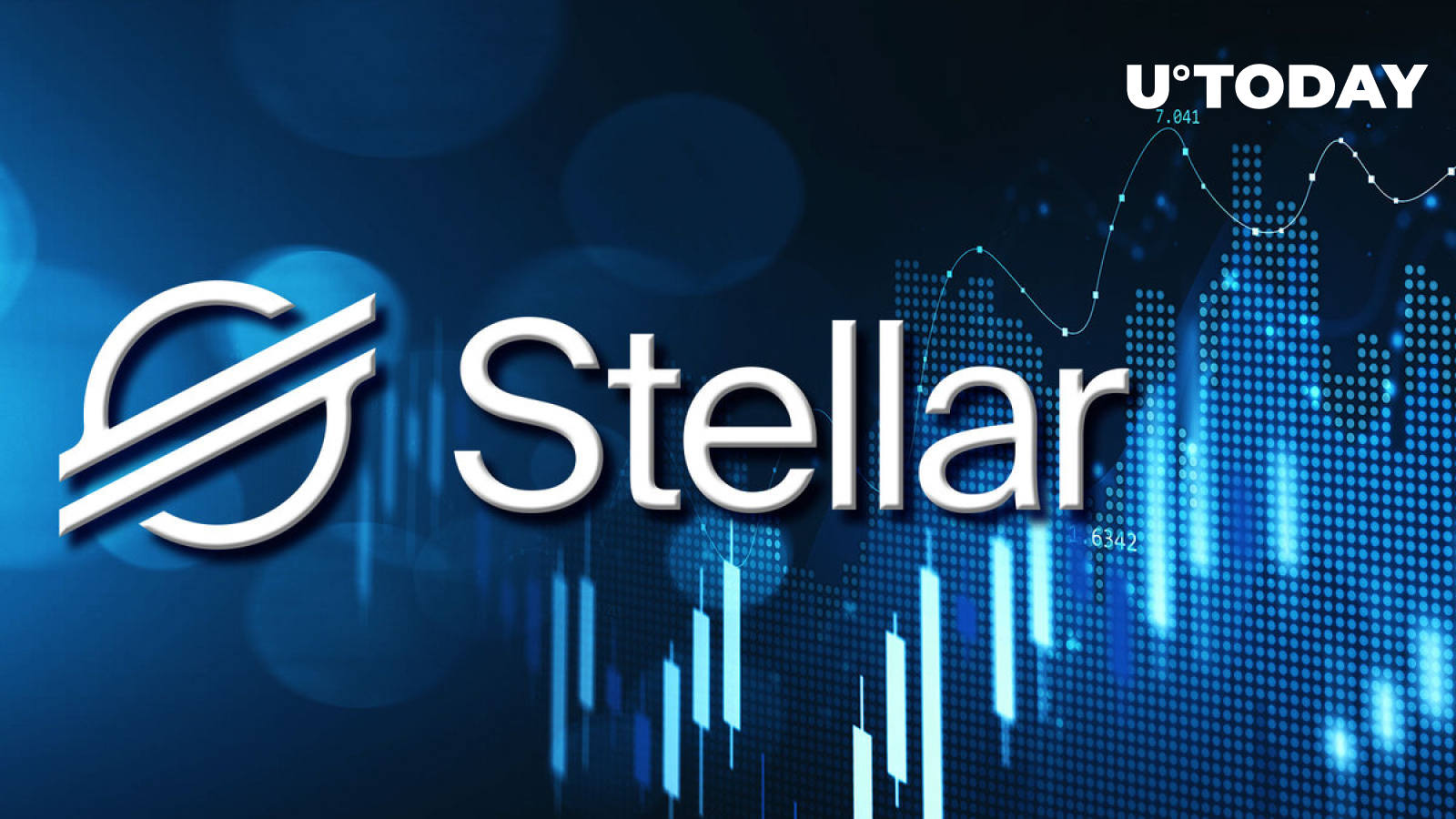 Rip­ple's rival Stel­lar (XLM) seems to be ben­e­fit­ing from the recent XRP price run as it is cur­rent­ly post­ing 17% week­ly gains. At the time of pub­li­ca­tion, Stel­lar (XLM) is trad­ing at $0.119, up 4.91% in the last 24 hours and 17.19% in the past week. XLM cur­rent­ly ranks as the 25th largest cryp­tocur­ren­cy with a mar­ket cap­i­tal­iza­tion of $3 billion.
As report­ed by U.Today, XRP's price rose more than 35% in the past week against the back­ground of top cryp­tocur­ren­cies such as Bit­coin and Ethereum, which record­ed sig­nif­i­cant week­ly loss­es. At the time of pub­li­ca­tion, XRP was chang­ing hands at $0.439, up near­ly 10% in the last 24 hours and 35.18% week­ly, per Coin­Mar­ket­Cap data.
Top 100 @CoinMarketCap 7 Day Gains 🚀

🥇 Chiliz $CHZ +25.3%
🥈 XRP $XRP +18.8%
🥉 Heli­um $HNT +17.1%
4. Algo­rand $ALGO +15.9%
5. ApeCoin $APE +15.7%
6. Stel­lar $XLM +8.2%
7. Quant $QNT +5.1%

Which #Cryp­to are you most bull­ish on? pic.twitter.com/TA6m84QgGt

— 🥷 Gokhshtein Media (@gokhshteinmedia) Sep­tem­ber 22, 2022
Accord­ing to on-chain ana­lyt­ics firm San­ti­ment, two fac­tors might have con­tributed to XRP's recent rise: increased trad­er opti­mism and high whale move­ment. Trad­er opti­mism increased amid pos­i­tive devel­op­ments in the ongo­ing Rip­ple law­suit. In a 2020 suit, the SEC accused Rip­ple and its top exec­u­tives of sell­ing unreg­is­tered securities.
The case could impact hun­dreds of oth­er dig­i­tal coins, includ­ing XLM, and it is antic­i­pat­ed that it will help define the com­mis­sion's abil­i­ty to reg­u­late cryp­tocur­ren­cy assets.
For the first time in August, Grayscale indi­cat­ed that ZEC, ZEN and XLM "may cur­rent­ly be a secu­ri­ty, based on the facts as they exist today," which marked a sig­nif­i­cant shift from its posi­tion in May and June that the trio would even­tu­al­ly be regard­ed as securities.
Grayscale stat­ed then that it was "respond­ing" to SEC offi­cials from the Divi­sion of Cor­po­rate Finance and Enforce­ment, the inves­ti­ga­tion branch that late­ly increased its over­sight of cryptocurrencies.
USDC can be sent like ''email" on Stellar
Tildamail has announced an inte­gra­tion for over sev­en mil­lion Stel­lar accounts to plu­g­in to send and receive pri­vate emails, files and USDC pay­ments today. Here, USDC would be send­able with­in sec­onds, like an email, on Stellar.
Announc­ing the devel­op­ment, Tildamail, via a tweet on its offi­cial page, revealed it has part­nered with Stel­lar to design the initiative.