Industry experts say no time to waste addressing stablecoins, CBDCs in Asia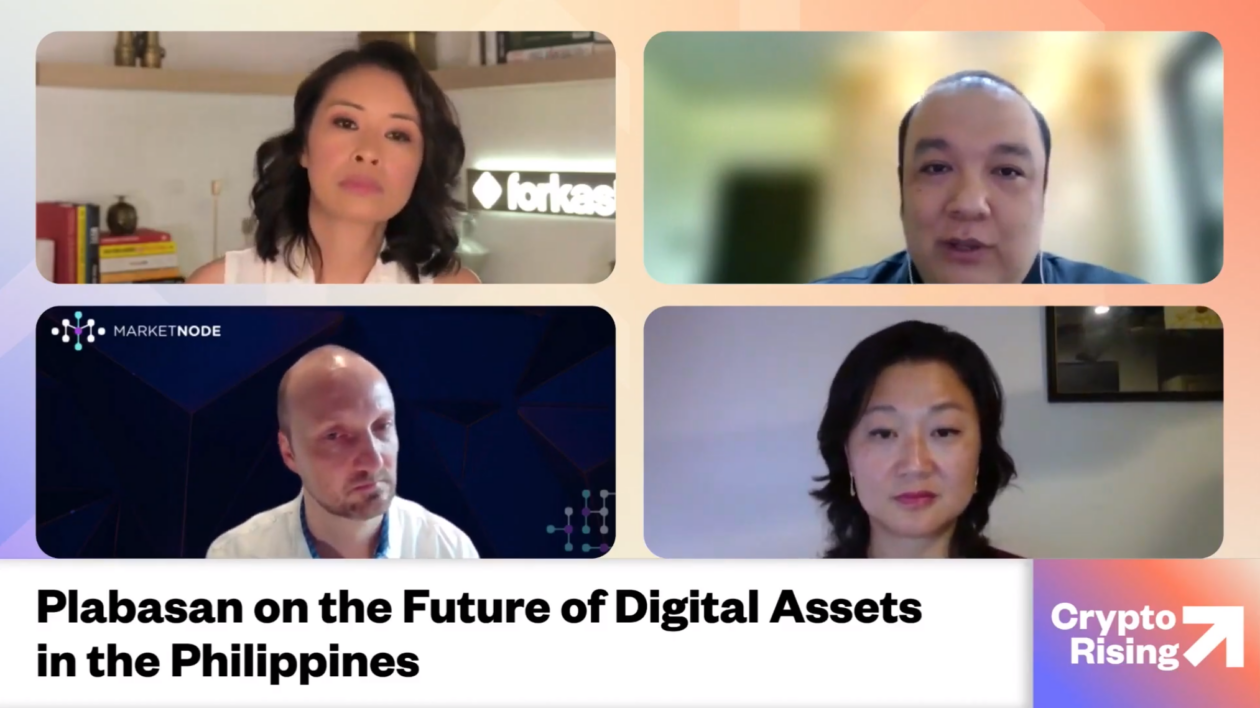 The dig­i­ti­za­tion of mon­ey is quick­ly chang­ing the way soci­ety exchanges val­ue, and nowhere is this more preva­lent than in Asia, which is home to some of the most advanced cen­tral bank dig­i­tal cur­ren­cies (CBD­Cs) and sta­ble­coin projects in the world.
As reg­u­la­tors and the pri­vate sec­tor begin to rec­og­nize the need to address these bur­geon­ing tech­nolo­gies, it's impor­tant that they remain flex­i­ble to inno­va­tion and take a glob­al­ly coop­er­a­tive approach, while doing so as quick­ly as pos­si­ble to tack­le a quick­ly chang­ing indus­try, said pan­elists speak­ing at Forkast's "Cryp­to Ris­ing: CBD­Cs & Sta­ble­coins: The Asia Per­spec­tive" livestream event.
A CBDC is a dig­i­tal cur­ren­cy that is issued by a country's cen­tral bank, such as China's e‑CNY. Also called the dig­i­tal yuan, the cur­ren­cy is the largest CBDC project in the world and is cur­rent­ly in wide­spread tri­als across the coun­try. A sta­ble­coin is a cryp­tocur­ren­cy that is backed by real-world assets, such as the U.S. dollar.
"What we're real­ly excit­ed about in the devel­op­ment of cryp­tocur­ren­cy and for sta­ble­coins is that the use cas­es are grow­ing, [they] have estab­lished them­selves and — espe­cial­ly the tra­di­tion­al ones — [they] have been very suc­cess­ful," said Mar­tin Pick­rodt, chief exec­u­tive offi­cer of Mar­ketn­ode and head of fixed income at the SGX Group.
"We start­ed with sta­ble­coins just being a means to enable traders to get out of cryp­to posi­tions into anoth­er token with­out hav­ing to con­vert it into fiat," he said. "And now we're start­ing to think about how can we make inter­na­tion­al transfers."
Pick­rodt added the next step for the tech­nol­o­gy was to move into tra­di­tion­al finan­cial mar­kets, which far out­strips the size of the cryp­to mar­ket, adding that it would be "incred­i­bly trans­for­ma­tive" once it does.
In the Philip­pines, there are hopes that sta­ble­coins will be able to address the rough­ly 70% of the country's adult pop­u­la­tion that is unbanked. The Philip­pine cen­tral bank, the Bangko Sen­tral Ng Pilip­inas (BSP), is aim­ing to make 50% of all retail pay­ments in the coun­try dig­i­tal and to onboard 70% of the adult pop­u­la­tion into the for­mal bank­ing sys­tem by 2023.
Mel­chor T. Plabasan, direc­tor of tech­nol­o­gy risk and inno­va­tion super­vi­sion depart­ment at BSP, told the livestream that this goal was on track as of the end of last year. He said the cen­tral bank had been tak­ing a col­lab­o­ra­tive approach with the pri­vate sec­tor to adopt the best pur­pose-fit regulation.
"We are also mak­ing sure that when it comes to reg­u­la­tions, there are clear evi­dence-based nuanced reg­u­la­tions that are real­ly intend­ed to min­i­mize the risk," he said, "At the end of the day, while we see the poten­tial of sta­ble­coins, there are also risks asso­ci­at­ed relat­ed to mon­ey laun­der­ing, cyber­se­cu­ri­ty, etc."
Giv­en its out­sized influ­ence in the glob­al econ­o­my, the U.S. is often a cen­tral focus for tech­nol­o­gy, finance and reg­u­la­tion, but Lin­da Jeng, chief reg­u­la­to­ry offi­cer and gen­er­al coun­sel at the Cryp­to Coun­cil for Inno­va­tion and a for­mer mem­ber of the Fed­er­al Reserve Board of Gov­er­nors, agreed that there was a lot of inno­va­tion com­ing out of Asia.
"I think we have a lot here in the U.S. to learn from our fel­low Asian coun­ter­parts and the vibrant economies and com­pa­nies that are cur­rent­ly devel­op­ing in the region," she said.
Even as advanced as Asia is in this regard, how­ev­er, Jeng admit­ted there was still a great deal more work to be done.
"There are many things that one would need to do to wel­come the dig­i­tal dol­lar into the econ­o­my," she said. "But in the end, mon­ey is still a social con­struct, and we have to enshrine it in the law."