Future of Blockchain and DeFi in India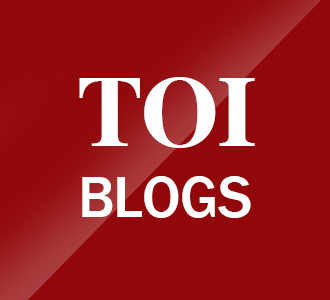 India is at a cusp of a sig­nif­i­cant­ly impact­ful time in his­to­ry, wit­ness­ing the nascent begin­nings of the fourth Indus­tri­al Rev­o­lu­tion (4IR) with the advance­ment of the Inter­net of Things (IoT), Arti­fi­cial Intel­li­gence (AI), genet­ic engi­neer­ing, and oth­er tech­nolo­gies. The devel­op­ment across indus­tries is wit­ness­ing an unprece­dent­ed speed and cre­at­ing new sys­tems of busi­ness­es, pay­ments and efficiency.
On the helm is a very impor­tant Blockchain tech­nol­o­gy that is often blurred with cryp­tocur­ren­cies. We must under­stand the dis­tinc­tion between tech­nol­o­gy and its uses. No doubt, cryp­tocur­ren­cy is one of the ear­li­est uses of blockchain tech­nol­o­gy. Blockchain tech­nol­o­gy, as IBM defines it, "is a shared, immutable ledger that facil­i­tates the process of record­ing trans­ac­tions and track­ing assets in a busi­ness net­work. An asset can be tan­gi­ble (a house, car, cash, land) or intan­gi­ble (intel­lec­tu­al prop­er­ty, patents, copy­rights, brand­ing). Vir­tu­al­ly any­thing of val­ue can be tracked and trad­ed on a blockchain net­work, reduc­ing risk and cut­ting costs for all involved." For var­i­ous use cas­es to be under­tak­en on a blockchain, requires a smart con­tract and its exe­cu­tion requires cost which is exchanged in the form of a token / coin depend­ing on the blockchain, method of val­i­da­tion of trans­ac­tion and the ser­vice ren­dered by the use case.
The tech­nol­o­gy enables each indus­try to devel­op and change the land­scape of the world of busi­ness. As we have seen the advan­tage of phys­i­cal trade being mag­ni­fied by e‑commerce, this tech­nol­o­gy will pro­vide an edge many times greater than the impact seen due to trans­paren­cy, secu­ri­ty, speed, trust, acces­si­bil­i­ty, low­er cost, etc. Due to these fac­tors promi­nent busi­ness­es are mov­ing away from Cen­tral­ized Finance (CeFi) to Decen­tral­ized Finance (DeFi). In DeFi, the absence of cen­tralised con­trol allows auton­o­my and cus­tomi­sa­tion of oper­a­tional func­tions between par­ties with­out an inter­me­di­ary. It essen­tial­ly min­imis­es the cost of fric­tion paid to inter­me­di­aries in terms of fees for var­i­ous ser­vices that are becom­ing redun­dant in the wake of tech­no­log­i­cal development.
In DeFi, oper­a­tions are auto­mat­ed using Smart Con­tracts – a pro­gram that binds con­tract terms in a way that the con­tract auto­mat­i­cal­ly stands exe­cut­ed when ful­filled. This fea­ture led to the devel­op­ment of Non-Fun­gi­ble Tokens (NFT).
This indus­try is often mis­un­der­stood by the naive mix­ing of a pri­vate or decen­tralised form of cur­ren­cy with blockchain tech­nolo­gies and its uses. Cryp­tocur­ren­cies can be best under­stood by the his­tor­i­cal ref­er­ences of pri­vate mon­ey with secu­ri­ty and robust­ness. It will evolve as the finan­cial sys­tem has evolved in tra­di­tion­al CeFi while the 4IR will con­tin­ue to yield eco­nom­ic ben­e­fits, be it priced in fiat or exchanged in cryp­tocur­ren­cies / tokens / coins.
The Cen­tral Banks across the globe are mov­ing toward dig­i­tal cur­ren­cy based on blockchain tech­nol­o­gy call­ing it Cen­tral Bank Dig­i­tal Cur­ren­cy (CBDC). This will align the mar­ket and usages of mar­ket cur­ren­cies as devised through DeFi and the cen­tralised CBDC – dig­i­tal mon­ey by banks. Essen­tial­ly val­ue of a coin or token is depen­dent on the util­i­ty of the use case and effi­cien­cy of the blockchain solu­tion on which these use cas­es oper­ate. The price and util­i­ty will of such coins or tokens are dis­cov­ered based on mar­ket mech­a­nism which can be made more depend­able through reformed reg­u­la­tion and bench­mark of CBDC which can act as a sta­ble coin.
The pace of the fourth indus­tri­al rev­o­lu­tion, based on deep tech­nol­o­gy (deep-tech), is per­vad­ing fast and find­ing its space irre­spec­tive of geo­graph­i­cal bound­aries, tak­ing advan­tage of jobs and pros­per­i­ty. The increas­ing sig­nif­i­cance of blockchain tech­nol­o­gy in tai­lor­ing the con­tem­po­rary Meta­verse can­not be over­looked. India, is hav­ing around 279.5 mn cryp­to users, as report­ed by 'find­er', needs to gain a clear under­stand­ing of how an ecosys­tem based on blockchain and inter­net per­me­ates the eco­nom­ic val­ue chain eas­i­ly and quick­ly. The advan­tages of blockchain impart effi­cien­cy, trans­paren­cy, secu­ri­ty, and impact to the mass­es with­out inter­me­di­a­tion. This will trans­form many busi­ness­es and will also aid tech­nol­o­gy adoption.
The ter­mi­nol­o­gy of 'vir­tu­al' in this indus­try is mis­lead­ing and is pos­si­bly delay­ing many pol­i­cy deci­sions while the eco­nom­ic advan­tage, or lost growth oppor­tu­ni­ty, is 'real.' India not receiv­ing as much invest­ment in blockchain-relat­ed ven­tures com­pared to over hun­dreds of bil­lion dol­lar flow­ing to the same glob­al­ly. This is despite the fact that many of these solu­tions may be using the tech­nol­o­gy prowess of Indi­an IT sec­tor. BCG fore­casts 'high­ly con­ser­v­a­tive­ly' by 2030, the tokeni­sa­tion poten­tial of $68 tril­lion, while tokeni­sa­tion of glob­al illiq­uid assets is esti­mat­ed to be a $16 Tril­lion busi­ness oppor­tu­ni­ty. The growth of this indus­try means next gen­er­a­tion of jobs, next lev­el of wealth cre­ation, addi­tion­al GDP, new mon­ey mul­ti­pli­er and glob­al dom­i­nance of Indi­an prod­ucts and services.
As Deloitte high­lights through its sur­vey, the top five areas of reg­u­la­tion are the great­est need for facil­i­tat­ing the adop­tion of blockchain and dig­i­tal assets, i.e., i. data secu­ri­ty and pri­va­cy, ii. geog­ra­phy-spe­cif­ic reg­u­la­tions, iii. indus­try-spe­cif­ic reg­u­la­to­ry issues, iv. internal/external audit and v. inter­nal con­trol and finan­cial reporting.
An accom­moda­tive pol­i­cy in the direc­tion of facil­i­tat­ing blockchain-based indus­try wide adop­tion and inno­va­tion would accel­er­ate the pace of India's eco­nom­ic and social growth. If we miss this growth, it will be our own undoing.
END OF ARTICLE