Dogecoin Whales Scoop Up 620M DOGE in Anticipation of Price Breakout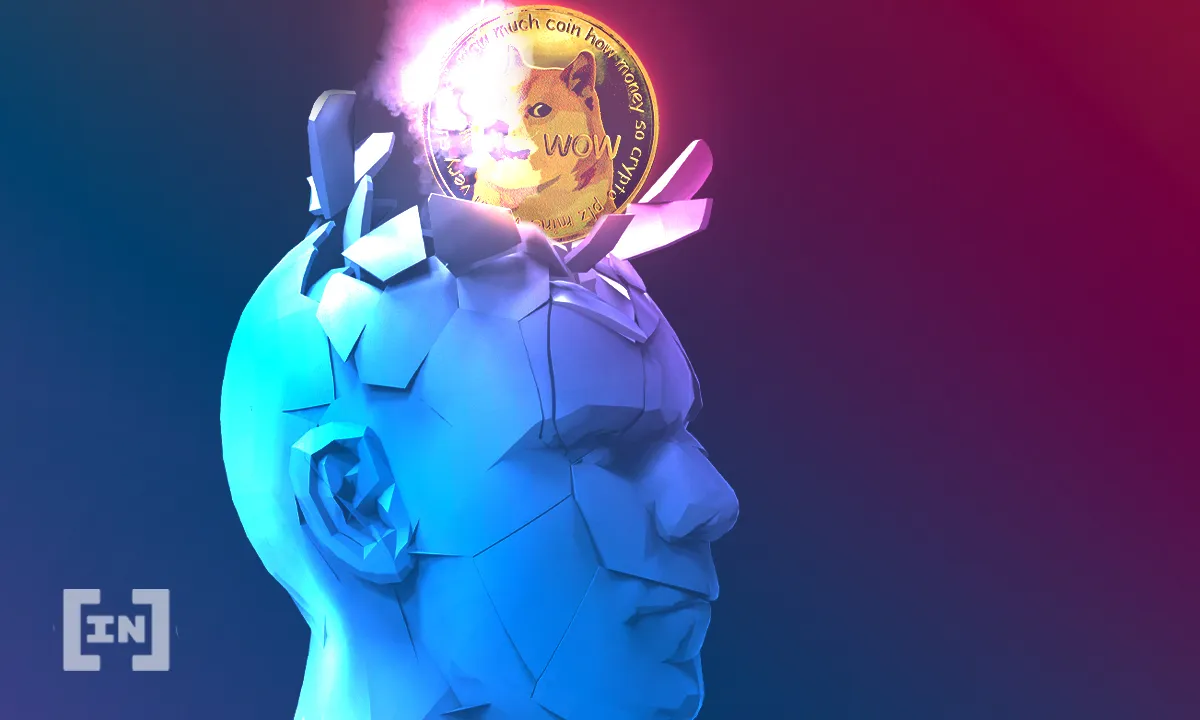 Doge­coin (DOGE) price has final­ly tak­en a turn towards gains as the $0.06 sup­port main­tains its stance, but can a true rever­sal take place?
The glob­al cryp­tocur­ren­cy mar­ket cap moved back above the $945 bil­lion mark after a 3.34% increase over the last day. Dur­ing this time, alt­coins took the lead in terms of mar­ket gains. XRP and Doge­coin esep­cial­ly man­aged to carve out gains after long-drawn price downtrends.
DOGE's 4.5% gains on the dai­ly chart weren't mas­sive com­pared to some of its alt­coin peers, how­ev­er, changes in cer­tain long-term tech­ni­cals and on-chain sig­nals gave way to high­er social antic­i­pa­tion among DOGE HODLers.
DOGE Breaking long-term price barriers
The DOGE price has made low­er lows on the dai­ly chart since Sept. 13. Pri­or to that, the meme token man­aged to make occa­sion­al gains owing to the larg­er market's short-term bull­ish­ness or high social anticipation.
In the ear­ly trad­ing hours of Sept. 23, DOGE record­ed its first high­er low after a long down­trend, hint­ing at a rever­sal from the $0.057 sup­port level.
The Doge­coin price crashed by over 30% in the sec­ond half of August and saw an addi­tion­al 12% decline between Sept. 3 and Sept. 20 after fac­ing rejec­tion at the $0.065 resistance.
Over the last week, DOGE formed a dou­ble bot­tom and man­aged to make its way above the cru­cial $0.06 resistance.
Whales to the rescue
A look at DOGE HODLers high­light­ed that the num­ber of address­es hold­ing between 100 mil­lion and 1 bil­lion DOGE increased by 5.13% over the past week.
Addi­tion­al­ly, amid improv­ing tech­ni­cals, around six new whales have joined the net­work, scoop­ing up approx­i­mate­ly 620 mil­lion DOGE over the same period.
While DOGE whales seemed to come to the meme coin's res­cue there were still some sup­ply bar­ri­ers that DOGE would have to clear before a rever­sal can be called true.
Despite mount­ing buy­ing pres­sure, IntoTheBlock's IOMAP high­light­ed that Doge­coin faces stiff resis­tance at $0.069 where over 86,000 address­es hold over 42 bil­lion DOGE.
Addi­tion­al­ly, on short­er-term charts (1 hour and 4 hour), DOGE's RSI had start­ed to present weak­en­ing buy­ing pres­sure as the price plateaued around the $0.061 mark.
In the com­ing days, a deci­sive dai­ly close above the $0.069 lev­el could trig­ger a break­out. How­ev­er, if bears take con­trol DOGE could revis­it the $0.057 level.
Disclaimer
All the infor­ma­tion con­tained on our web­site is pub­lished in good faith and for gen­er­al infor­ma­tion pur­pos­es only. Any action the read­er takes upon the infor­ma­tion found on our web­site is strict­ly at their own risk.