"Cuckoo for Cocoa Puffs": Ripple CEO Rips SEC as XRP Soars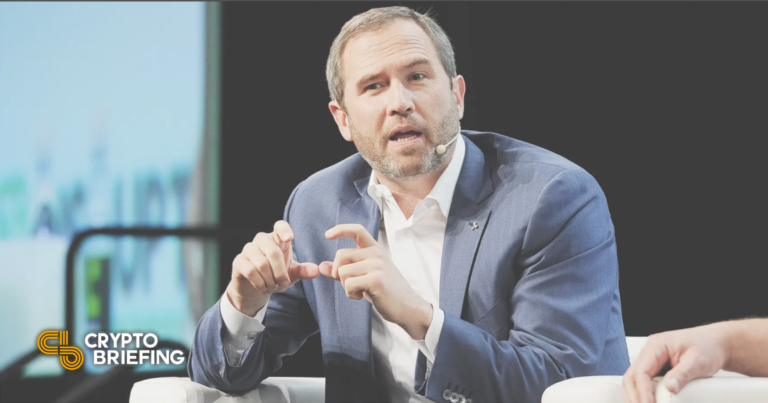 Key Takeaways
Rip­ple CEO Brad Gar­ling­house went on Fox Busi­ness today to dis­cuss the lat­est devel­op­ments in the company's lawsuit.
Gar­ling­house said the SEC had "lost its way" and was "cuck­oo for cocoa puffs."
XRP shot up by 17% in the lead-up to Garlinghouse's tele­vi­sion appearance.
XRP is surg­ing after Brad Gar­ling­house, CEO of Rip­ple Labs, lam­bast­ed the SEC in a tele­vised inter­view today. Rip­ple is cur­rent­ly embroiled in a law­suit from the SEC, which claims it sold $1.3 bil­lion in unreg­is­tered secu­ri­ties. How­ev­er, there many who argue the SEC has han­dled the case poor­ly at sev­er­al crit­i­cal steps.
"Grossly Overreaching Its Authority"
Today Rip­ple CEO Brad Gar­ling­house stat­ed on Fox Busi­ness that the Secu­ri­ties and Exchange Com­mis­sion (SEC) had "lost its way" and was "cuck­oo for cocoa puffs."
"As the sum­ma­ry judg­ment fil­ings were made pub­lic peo­ple real­ized that maybe the SEC real­ly is over­reach­ing," said Gar­ling­house. "They real­ly aren't fol­low­ing a faith­ful alle­giance to the law—that's a quote from the judge in this case." He fur­ther added: "We think [the judge] has the nec­es­sary infor­ma­tion to make the rul­ing and we think it's very clear that the SEC is gross­ly over­reach­ing its authority."
Ripple's token, XRP, already up 6% on the day, soared by an extra 18% in the lead-up to Garlinghouse's appear­ance and com­ments. Accord­ing to CoinGecko, it is cur­rent­ly trad­ing at $0.48, up 61.64% from its sum­mer lows—but still 85% down from its all-time high of $3.40, which it reached in Jan­u­ary 2018.
The SEC filed a law­suit against Rip­ple, Gar­ling­house, and Rip­ple co-founder Chris­t­ian Larsen in Decem­ber 2020 over alleged­ly sell­ing more than $1.3 bil­lion worth of unreg­is­tered secu­ri­ties. But Rip­ple has con­tin­u­ous­ly argued that XRP fails the Howey Test and there­fore does not meet the cri­te­ria for being con­sid­ered a security.
Gar­ling­house reit­er­at­ed that claim on tele­vi­sion today. "The first step to deter­mi­nate [whether XRP could] be a secu­ri­ty, is you have to have an invest­ment con­tract. Our point is, Rip­ple doesn't have a con­tract. With whom is the con­tract? It's not a writ­ten con­tract, it's not an oral con­tract, it's not an implic­it con­tract." U.S. Mag­is­trate Judge Sarah Net­burn, who over­sees the case, has also recent­ly slammed the SEC over its lit­i­ga­tion tac­tics, call­ing them hyp­o­crit­i­cal. A date has yet to be set for the ruling.
Dis­clo­sure: At the time of writ­ing, the author of this piece owned BTC, ETH, and sev­er­al oth­er cryptocurrencies.