Cardano Vasil Upgrade Goes Live, ADA Price Could Still Fall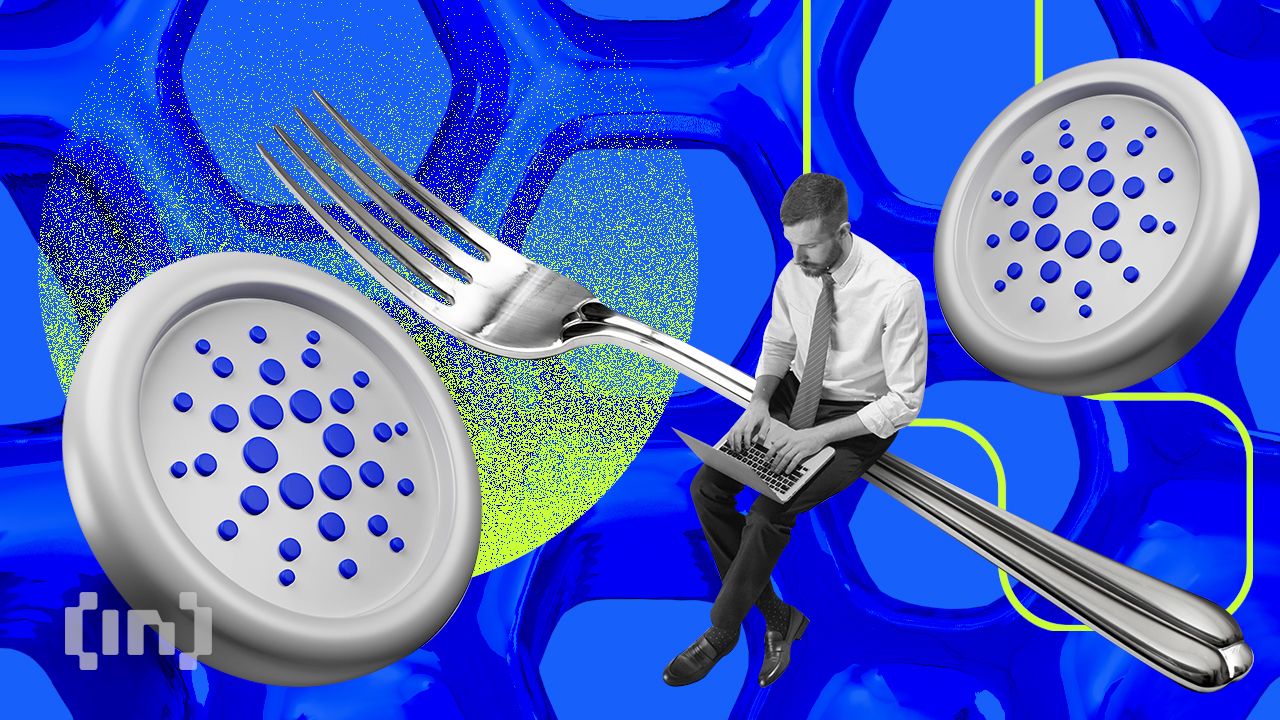 The Car­dano Vasil upgrade went live at 21:45UTC and ear­ly indi­ca­tions show rel­a­tive side­ways action in terms of price.
The recent price move­ment for Car­dano (ADA) is bear­ish and indi­cates that a break­down will occur soon. Despite being up 5% over the last 24 hours, most like­ly in antic­i­pa­tion of the Vasil upgrade, which has now occurred.
Car­dano's blockchain will launch its Vasil upgrade on Thurs­day. The upgrade is named after Vasil St. Dabov, a Car­dano com­mu­ni­ty mem­ber who passed away in 2021.
How­ev­er, while the upgrade launched today, the new capa­bil­i­ties for devel­op­ers will be only avail­able on Sept. 27, one epoch later.
Vasil is part of Cardano's third devel­op­ment cycle and is con­sid­ered the most exten­sive upgrade attempt­ed for Car­dano to date. The upgrade is expect­ed to reduce trans­ac­tion fees, increase speed and improve decen­tral­ized appli­ca­tion (dApp) development.
The lat­ter point is espe­cial­ly impor­tant, since while ADA has a mar­ket cap­i­tal­iza­tion of more than $15 bil­lion, rank­ing #8, it only has $78.80 Total Val­ue Locked (TVL), lag­ging con­sid­er­ably even below small­er blockchains like Solana and Avalanche.
Cardano blockchain long-term decrease despite Vasil upgrade
ADA has been decreas­ing below a descend­ing resis­tance line since Sept. 2021, when it had just reached an all-time high price of $3.10. The decrease has led to a low of $0.40 in May 2022.
The low was made just above the $0.36 hor­i­zon­tal sup­port area, which act­ed as the top in May 2018.
The price increased slight­ly after­ward. But, it has yet to reach the afore­men­tioned descend­ing resis­tance line. Addi­tion­al­ly, the week­ly RSI has yet to break out from its bear­ish diver­gence trend­line (green). Until both of these occur, the trend can­not be con­sid­ered bullish.
ADA price wave count analysis
Since the May bot­tom, it seems that ADA is trad­ing inside a sym­met­ri­cal tri­an­gle, which could be wave four (black) of a five-wave down­ward move­ment. The sub-wave count is giv­en in white.
If so, the ensu­ing break­down would be part of wave five, which would be expect­ed to take the price to one of the clos­est sup­port lev­els at $0.32 or $0.22. The tar­gets are giv­en by the 1.27 and 1.61 exter­nal Fib retrace­ment lev­els respec­tive­ly when mea­sur­ing the height of the triangle.
A break­down below the $0.427 low (red line) will con­firm this count while an increase above $0.594 high (green line) would inval­i­date it. At the cur­rent time, the lat­ter seems unlikely.
For Be[In]Crypto's lat­est Bit­coin (BTC) analy­sis, click here
Disclaimer
All the infor­ma­tion con­tained on our web­site is pub­lished in good faith and for gen­er­al infor­ma­tion pur­pos­es only. Any action the read­er takes upon the infor­ma­tion found on our web­site is strict­ly at their own risk.