150,000 ETH Staked in Ethereum Deposit Contract: Details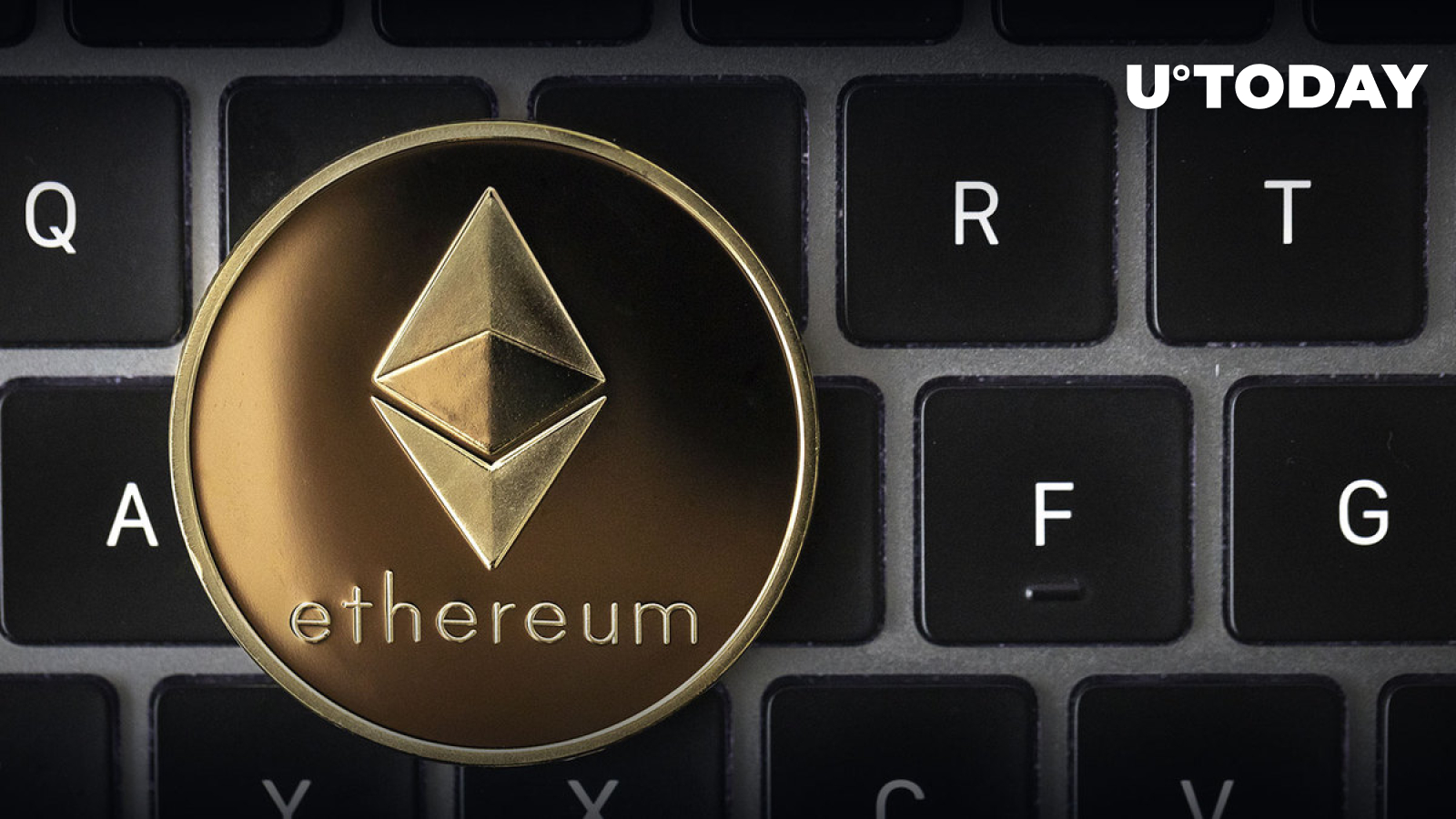 Accord­ing to cryp­to ana­lyst Ali, who relied on data from Glassnode, near­ly 150,000 ETH, worth around $195 mil­lion, has been moved to the ETH 2.0 deposit con­tract in the past week. The total staked Ethereum has also hit a new record high of 13.9 mil­lion ETH staked.
#Ethereum | Rough­ly 150,000 $ETH, worth around $195 mil­lion, have been trans­ferred to the #ETH2 deposit con­tract over the past week, hit­ting a new all-time high of 13.9 mil­lion #ETH staked. pic.twitter.com/p9oDsgod6s

— Ali (@ali_charts) Sep­tem­ber 23, 2022
As report­ed by U.Today, the num­ber of address­es for the ETH 2.0 deposit con­tracts reached 13,343,768 ahead of the Merge update. The stake rate also increased, with 153,000 new ETHs staked in the pre­ced­ing month before the Merge.
On Sept. 15, 2022, the Merge took place, mark­ing Ethereum's his­toric switch from proof of work to proof of stake and its offi­cial aban­don­ment of the resource-inten­sive, min­er-based mech­a­nism it had pre­vi­ous­ly employed to process updates to its decen­tral­ized ledger. With the proof-of-stake con­sen­sus now ful­ly imple­ment­ed on Ethereum, proof of work has been for­mal­ly dep­re­cat­ed, result­ing in a near­ly 99.95% reduc­tion in ener­gy consumption.
ETH staking after Merge
Own­ers of ETH can stake their coins through the Bea­con chain's deposit con­tract. How­ev­er, stak­ing rewards and staked ETH are still locked and can­not be with­drawn. Staked ETH, cur­rent stak­ing rewards, and new­ly issued ETH right after the Merge will all be locked on the Bea­con chain with­out the abil­i­ty to withdraw.
Instead, with­drawals are planned for the Shang­hai update, which will be the next sig­nif­i­cant upgrade fol­low­ing the Merge. Accord­ing to this, fresh­ly issued ETH will be locked and illiq­uid for at least 6 to 12 months fol­low­ing the Merge, but it will still accu­mu­late on the Bea­con chain.
All val­ida­tors will be incen­tivized to remove their stak­ing bal­ances above 32 ETH once the Shang­hai update enables with­drawals because these funds do not increase yield and are oth­er­wise locked. They may be encour­aged to leave their val­ida­tors to recov­er their full bal­ance, or they may stake even more using their rewards to get a high­er yield, depend­ing on the APR (cal­cu­lat­ed based on the total amount of ETH staked).