U.S. Fed has growing interest in CBDCs, says Jeng at Crypto Council for Innovation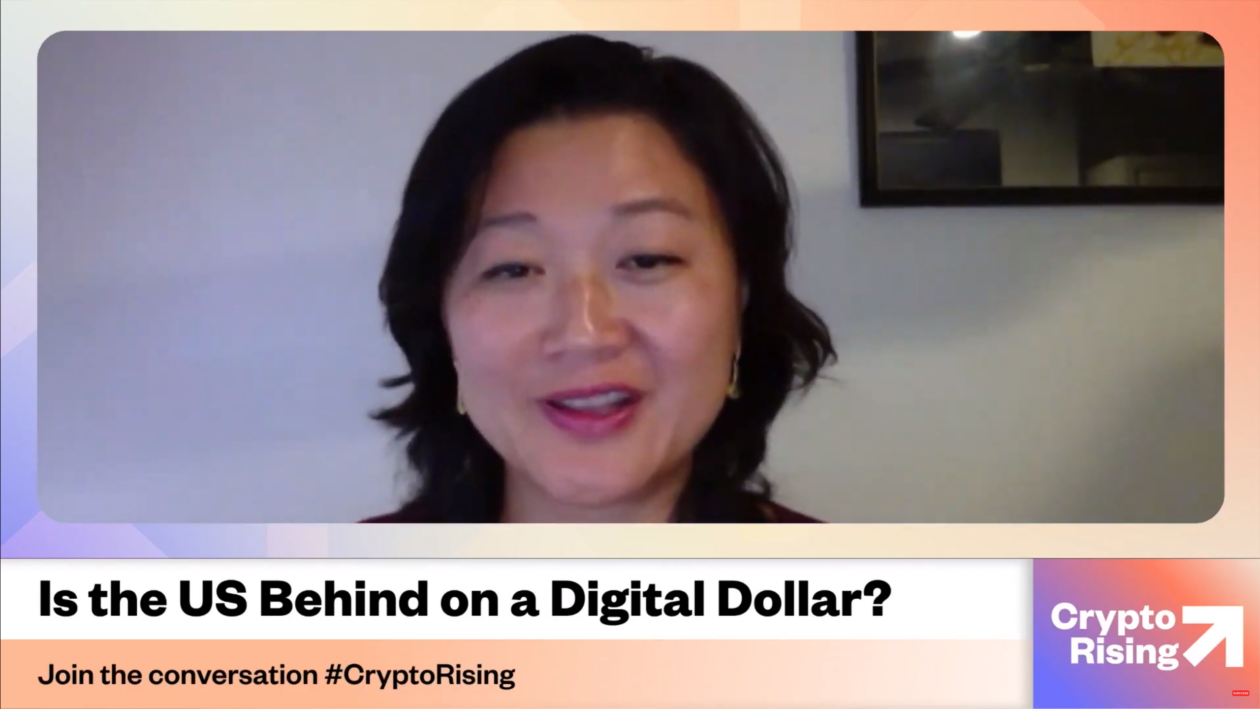 Reg­u­la­tors around the world are increas­ing­ly focused on the cryp­tocur­ren­cy indus­try fol­low­ing the mul­ti-bil­lion dol­lar col­lapse of the Terra/Luna sta­ble­coin project and the U.S. is no dif­fer­ent, with two sep­a­rate bills to set reg­u­la­tion rails for the indus­try intro­duced in recent months.
Still, finan­cial offi­cials in the world's largest econ­o­my can learn from Asia coun­ter­parts when it comes to cryp­tocur­ren­cy reg­u­la­tion and inno­va­tion, said Lin­da Jeng, chief reg­u­la­to­ry offi­cer and gen­er­al coun­sel at the Cryp­to Coun­cil for Inno­va­tion. She made the com­ments on a pan­el at Forkast's "Cryp­to Ris­ing: CBD­Cs & Sta­ble­coins: The Asia Per­spec­tive" live stream event.
"The U.S. has a tra­di­tion of not reg­u­lat­ing unless there is an eco­nom­ic ratio­nale to do so. So, gen­er­al­ly, U.S. reg­u­la­tors will not step into a mar­ket that is nascent," she said, "Now that cryp­to is final­ly get­ting a lot of atten­tion, it means we have actu­al­ly reached a thresh­old of impor­tance for pol­i­cy­mak­ers and regulators."
A CBDC is a dig­i­tal cur­ren­cy that is issued by a country's cen­tral bank. The U.S. Fed­er­al Reserve has asked for con­gres­sion­al author­i­ty to begin work­ing on such a project, and while it has not yet been giv­en the green light, it has con­tin­ued to exper­i­ment with the tech­nol­o­gy, Jeng said.
These exper­i­ments include Project Hamil­ton by the Fed­er­al Reserve Bank of Boston, which released its whitepa­per ear­li­er this year, explor­ing how to increase the through­put on blockchains. How­ev­er, as blockchains record all trans­ac­tions in per­pe­tu­ity, such projects do involve con­cerns about indi­vid­ual pri­va­cy and broad­er secu­ri­ty issues.
For instance, Aus­tralian Sen­a­tor Andrew Bragg this week said he would intro­duce leg­is­la­tion to reg­u­late Chi­nese banks' use of Beijing's CBDC, the e‑CNY, in Aus­tralia, cit­ing con­cerns about nation­al secu­ri­ty, includ­ing col­lec­tion of user data.
Jeng, a for­mer mem­ber of the Fed­er­al Reserve Board of Gov­er­nors, said not all CBD­Cs are cre­at­ed equal.
"I can say pret­ty con­fi­dent­ly that the Fed has no inter­est in col­lect­ing per­son­al data from Amer­i­cans," she said, "That's a huge not only respon­si­bil­i­ty but bur­den that the Fed would not want."
Jeng said a Fed-issued CBDC would most like­ly start off as a straight­for­ward whole­sale cur­ren­cy, before being com­pli­ment­ed by a pri­vate­ly issued sta­ble­coin — a cryp­tocur­ren­cy that is backed by real-world assets, such as the U.S. dol­lar — run­ning on top.
In a coun­try that val­ues pri­va­cy and free­dom of expres­sion, Jeng said more need­ed to be dis­cussed before such a project was rolled out.
"It would be impor­tant to actu­al­ly clar­i­fy what rights Amer­i­cans have to con­trol their data and thus be able to con­trol their dig­i­tal assets," she said, "and this is an area that we actu­al­ly haven't spent that much time on."
In the mean­time, Jeng said blockchains are pow­er­ful, but they still have lim­i­ta­tions, such as get­ting dif­fer­ent blockchains to talk to each other.
"That is the holy grail of engi­neers right now, to fig­ure out how to make them inter­op­er­a­ble," she said, adding that she thinks they will get there soon. "And when that hap­pens, the ques­tions become, how are we going to have cross-bor­der pay­ments between the dif­fer­ent coun­tries and reduce the fric­tions, improve trade?"
"These are all the ben­e­fits I'm real­ly excit­ed about," she said.