What's Next for LUNA and LUNC Prices with Do Kwon on the Run?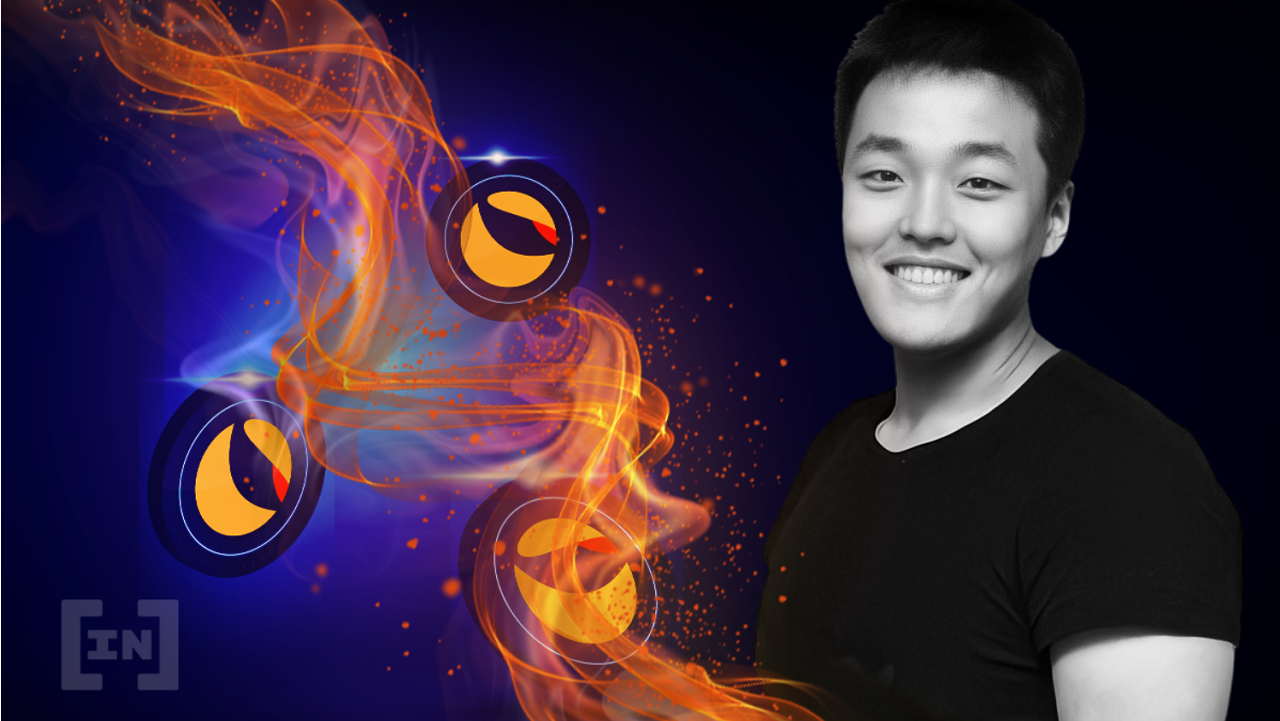 Ter­ra Clas­sic (LUNC) has regained its foot­ing after decreas­ing sharply for near­ly two weeks. On the oth­er hand, Ter­ra (LUNA) shows no signs of a bull­ish rever­sal and is trad­ing inside a bear­ish pattern.
Ter­raform Labs' sta­ble­coin UST and cryp­tocur­ren­cy LUNA implod­ed in May, after a death spi­ral caused the price of LUNA to decrease by more than 99.99%.
Since then, Do Kwon, the founder of Ter­raform Labs, has attempt­ed to ini­ti­ate a revival of the ecosys­tem with Ter­ra 2.0. He has not tak­en any respon­si­bil­i­ty for the afore­men­tioned crash.
Last week, South Kore­an author­i­ties issued an arrest war­rant for Do Kwon claim­ing that he is on the run. Do Kwon him­self has denied these rumors, how­ev­er he has failed so far to pro­vide his location.
South Kore­an pros­e­cu­tors have refut­ed these claims, instead stat­ing that Do Kwon is not coop­er­at­ing with the author­i­ties and has no inten­tions of appear­ing for ques­tion­ing. As a result, they have asked the for­eign min­istry to revoke his passport.
LUNC bounces at support
LUNC has been falling since reach­ing a high of $0.00059 on Sept. 8. The high was made at a con­flu­ence of impor­tant Fib lev­els, cre­at­ed by the 4.2–4.618 exten­sion of the orig­i­nal upward move­ment (red) and the 1.61 length of waves one and three (white). There­fore, it was expect­ed to act as a sig­nif­i­cant local top.
The ongo­ing down­ward move­ment has led to a low of $0.00024 on Sept. 15. The low and ensu­ing bounce served to val­i­date the $0.00027 sup­port, which is both a hor­i­zon­tal sup­port area and the 0.618 Fib retrace­ment sup­port level.
Addi­tion­al­ly, the dai­ly RSI has bounced at the 50 line (green icon). There­fore, if LUNC does not reach a dai­ly close below this lev­el, it is like­ly that it will ini­ti­ate a sig­nif­i­cant bounce and poten­tial­ly resume the upward move­ment that began on Aug. 15 (white).
LUNA shows signs of weakness
LUNA has also decreased sharply since Sept. 9, falling by 66% so far. How­ev­er, unlike LUNC, it is not show­ing any bull­ish signs. On the con­trary, the price has cre­at­ed con­sec­u­tive low­er highs, a sign of weak­ness that sup­ports the con­tin­u­a­tion of the down­ward movement.
More­over, the six-hour RSI is below 50, a bear­ish sign that indi­cates that a break­down is like­ly. If LUNA falls below the cur­rent sup­port of $2.60, the next clos­est sup­port area would be at $1.60.
For Be[In]Crypto's lat­est Bit­coin (BTC) analy­sis, click here
Disclaimer
All the infor­ma­tion con­tained on our web­site is pub­lished in good faith and for gen­er­al infor­ma­tion pur­pos­es only. Any action the read­er takes upon the infor­ma­tion found on our web­site is strict­ly at their own risk.