Despite the Bear Market, JPMorgan Will Keep Providing Crypto Services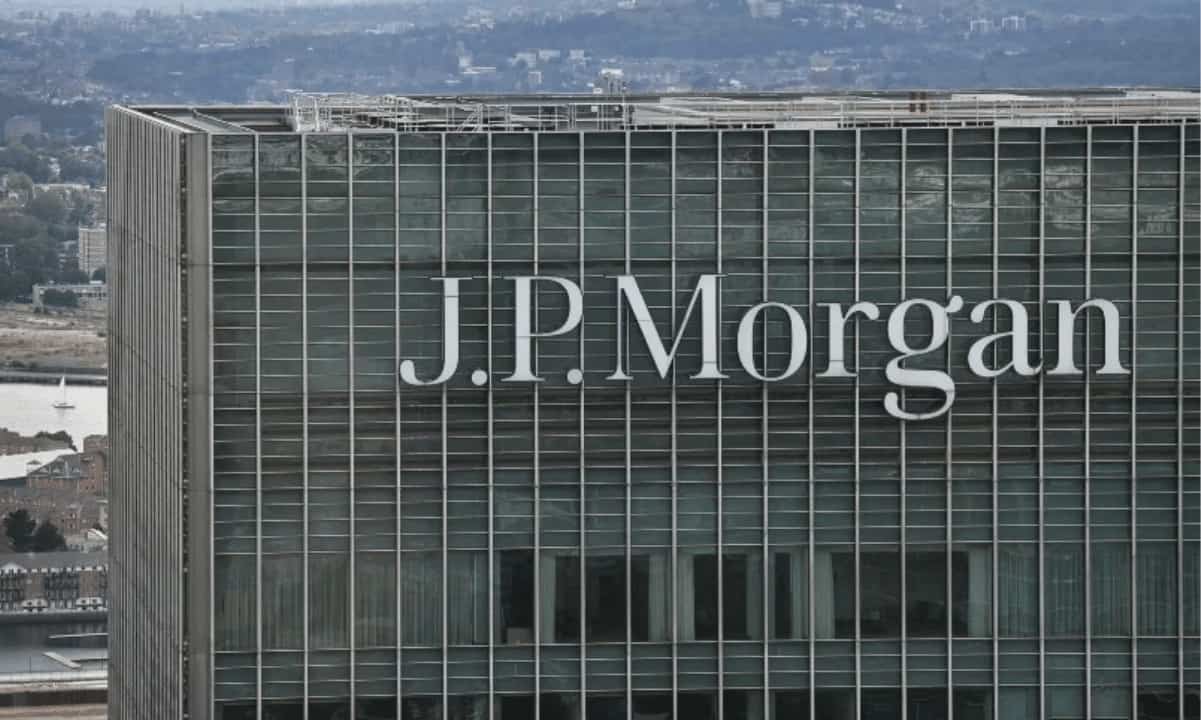 The lead­ing finan­cial ser­vices com­pa­ny – JPMor­gan Chase & Co. – revealed that its clients have dras­ti­cal­ly dropped their inter­est in using cryp­tocur­ren­cies as a pay­ment method in the past few months.
How­ev­er, the orga­ni­za­tion assured that it will still sup­port con­sumers who want to employ dig­i­tal assets as a means of payment.
Not so Popular any More
The ongo­ing cryp­to win­ter seems to have affect­ed people's inter­est in the asset class. In a recent inter­view for Bloomberg, Takis Geor­gakopou­los – Glob­al Head of Pay­ments at JPMor­gan – said clients were much more inclined to use cryp­tocur­ren­cies as a pay­ment tool six months ago:
"We saw a lot of demand for our clients, let's say, up until six months ago. We see very lit­tle right now."
It is worth not­ing that back then, Bitcoin's price was hov­er­ing around $40,000, while Ether and many oth­er alt­coins were also per­form­ing much bet­ter than now. By the mid­dle of 2022, though, the glob­al macro­eco­nom­ic envi­ron­ment changed dras­ti­cal­ly, and that might have vapor­ized some of the inter­est in cryptocurrencies.
Such neg­a­tive events were the mil­i­tary con­flict in Ukraine, the 40-year record infla­tion rate in the USA, the ener­gy cri­sis in the Euro­pean Union, and many more.
In spite of the dimin­ish­ing excite­ment, Geor­gakopou­los assured that JPMor­gan will still pro­vide clients with cryp­tocur­ren­cy ser­vices. The Wall Street giant believes such tokens could find a place in the future mon­e­tary sys­tem. In addi­tion, they have become increas­ing­ly pop­u­lar in the gam­ing sec­tor and the Meta­verse, the exec­u­tive concluded.
High Hopes for the Metaverse
The Meta­verse – the 3D vir­tu­al real­i­ty space where par­tic­i­pants can inter­act with dig­i­tal objects with each oth­er – seems to be a high­ly intrigu­ing niche for JPMorgan.
Ear­li­er this month, the firm revealed it seeks to hire a "curi­ous and dynam­ic" leader whose main respon­si­bil­i­ties will be to "iden­ti­fy and win new pay­ments oppor­tu­ni­ties in the Web 3, Cryp­to, Fin­tech, & Meta­verse indus­try sub­ver­ti­cal." Tech-savvy indi­vid­u­als with pre­vi­ous expe­ri­ence in the finan­cial sec­tor will be "strong­ly preferred."
Pri­or to that, the Wall Street behe­moth released a report titled "Oppor­tu­ni­ties in the Meta­verse," where it pre­dict­ed that the vir­tu­al real­i­ty world could infil­trate every sec­tor in the future and turn into a tril­lion-dol­lar market.
SPECIAL OFFER (Spon­sored)
Binance Free $100 (Exclu­sive): Use this link to reg­is­ter and receive $100 free and 10% off fees on Binance Futures first month
(
terms
).
PrimeXBT Spe­cial Offer: Use this link to reg­is­ter & enter POTATO50 code to receive up to $7,000 on your deposits.