What the SEC and Ripple Motions Means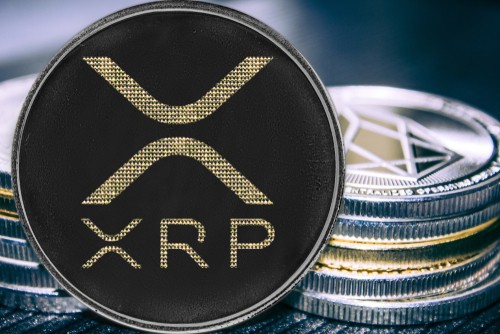 The next few trad­ing ses­sions will be sig­nif­i­cant for Ripple's price, as its case with U.S. Secu­ri­ties and Exchange Commission(SEC) con­cludes. This is after both enti­ties agree that the judge has enough infor­ma­tion to make a rul­ing with­out the case mov­ing for­ward to trial.
Accord­ing to reports, SEC and Rip­ple filed a motion for sum­ma­ry judge­ment by the fed­er­al judge over­see­ing their tri­al to either dis­miss or give a rul­ing. The SEC sued Rip­ple Labs, its CEO Brad Gar­ling­house and Chair­man Chris Larsen in Decem­ber 2020 on alle­ga­tions that their cryp­tocur­ren­cy XRP was oper­at­ing as secu­ri­ty. There­fore, the $1.3 bil­lion the com­pa­ny had raised by sell­ing XRP was a result of unreg­is­tered secu­ri­ties, which is ille­gal in the U.S.
How­ev­er, since the case start­ed, Rip­ple has main­tained that XRP did not meet the tenets of qual­i­fy­ing as secu­ri­ty. There­fore, sales done since the project, and its cryp­tocur­ren­cy was launched have been legal.
For more than two years, the two enti­ties have fought it out in court, fil­ing mul­ti­ple dis­cov­ery motions with­out lit­i­gat­ing the under­ly­ing issue. This has dragged the case for years, and fol­low­ing the motion filed this week, it is clear that both SEC and Rip­ple Labs want the case to con­clude as fast as possible.
Ripple Price Prediction
Despite yesterday's drop and today's con­tin­u­a­tion of the bear­ish trend, the rul­ing of the case is like­ly to impact the Rip­ple price for trad­ing ses­sions to come. There is a high like­li­hood that a pos­i­tive rul­ing will see XRP prices surg­ing and approach­ing the $1 price level.
There is even a high like­li­hood that, should the rul­ing go in favour of Rip­ple, prices might trade above the $1 price lev­el in the com­ing ses­sions. How­ev­er, for that, we will have to wait until the fed­er­al judge Anal­isa Tor­res deter­mines if she will offer a judge­ment rather than going to tri­al. For now, I expect the Rip­ple price to con­tin­ue trad­ing down­wards, with a like­li­hood of prices hit­ting trad­ing below the $0.33 price level.
Ripple Daily Chart