Dogecoin reenters top 10 tokens by market cap, Bitcoin and Ethereum up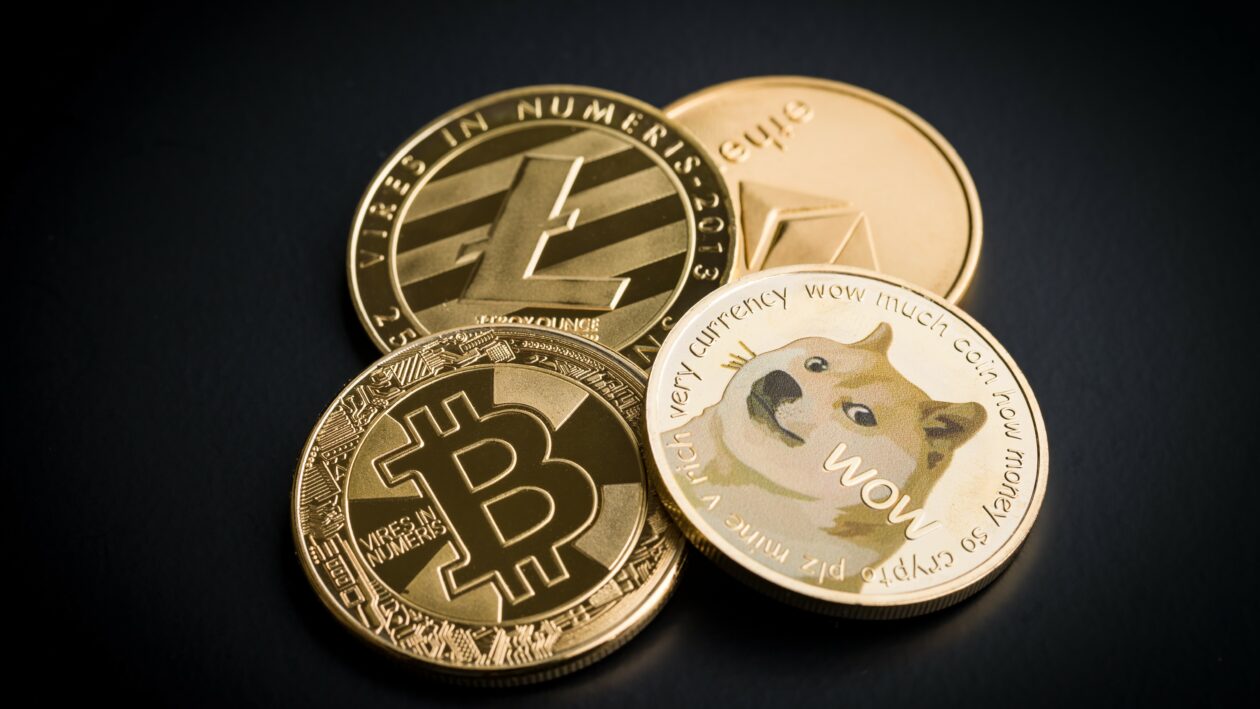 Cryp­to mar­kets con­tin­ued their recov­ery streak in Tues­day evening trade in Asia with Bit­coin ris­ing over 4% in the past 24 hours to be the sec­ond-high­est gain­er among the top 10 tokens by mar­ket cap­i­tal­iza­tion, only behind XRP. Despite a 4.3% recov­ery, Ethereum was still down over 20% over the past sev­en days in the wake of "The Merge" last Thursday.
See relat­ed arti­cle: US Trea­sury seeks pub­lic opin­ion on dig­i­tal asset risks
Fast facts
Bit­coin rose 4.8% in the past 24 hours to trade at US$19,364 at 4:30 p.m. Hong Kong time, while Ethereum gained 4.4% to trade at US$1,360, accord­ing to Coin­Mar­ket­Cap.
In con­trast to oth­er major tokens which were trad­ing low­er over the past sev­en days, XRP was up 8.9% at US$0.379, bring­ing its week­ly gain at 6.2% as the SEC and Rip­ple seek an ear­ly con­clu­sion to a 21-month lawsuit.
Doge­coin, the market's biggest "meme­coin," reen­tered the top ten tokens by mar­ket cap­i­tal­iza­tion, over­tak­ing Polka­dot, which slid 17.4% this week. As a result of the Ethereum merge, Doge­coin is now the sec­ond largest cryp­to oper­at­ing on a proof-of ‑work pro­to­col, after Bitcoin.
Stocks in Shang­hai and Hong Kong closed up 0.2% and 1.3%, while the Nikkei 225 index was up 0.4%, fol­low­ing gains in U.S. mar­kets ahead of the Fed­er­al Reserve's planned announce­ment of inter­est rates for this Wednesday.
The ICE U.S. Dol­lar Index, which mea­sures the cur­ren­cy against a bas­ket of its biggest trad­ing part­ners, soft­ened slight­ly over the past five days, accord­ing to Mar­ket­Watch. How­ev­er, the index has grown over 14% year-to-date, on track for its largest increase in 38 years since the index's inception.
The price of the U.S. dol­lar can affect cryp­tocur­ren­cy mar­kets, accord­ing to chief oper­at­ing offi­cer and cofounder of CoinGecko, Bob­by Ong. "With a stronger U.S. dol­lar, investors are more will­ing to hold or con­vert their riski­er assets back into the U.S. dol­lar, or its equiv­a­lent in sta­ble­coins – giv­ing rise to an inverse rela­tion­ship between the dol­lar and cryp­tocur­ren­cy mar­kets," he told Forkast in an email.
See relat­ed arti­cle: Mar­kets: Bit­coin back above US$19,000 while Ether posts strongest gains since post-Merge