Coinbase CEO Criticized Suggesting Crypto Industry is 'Moving Offshore'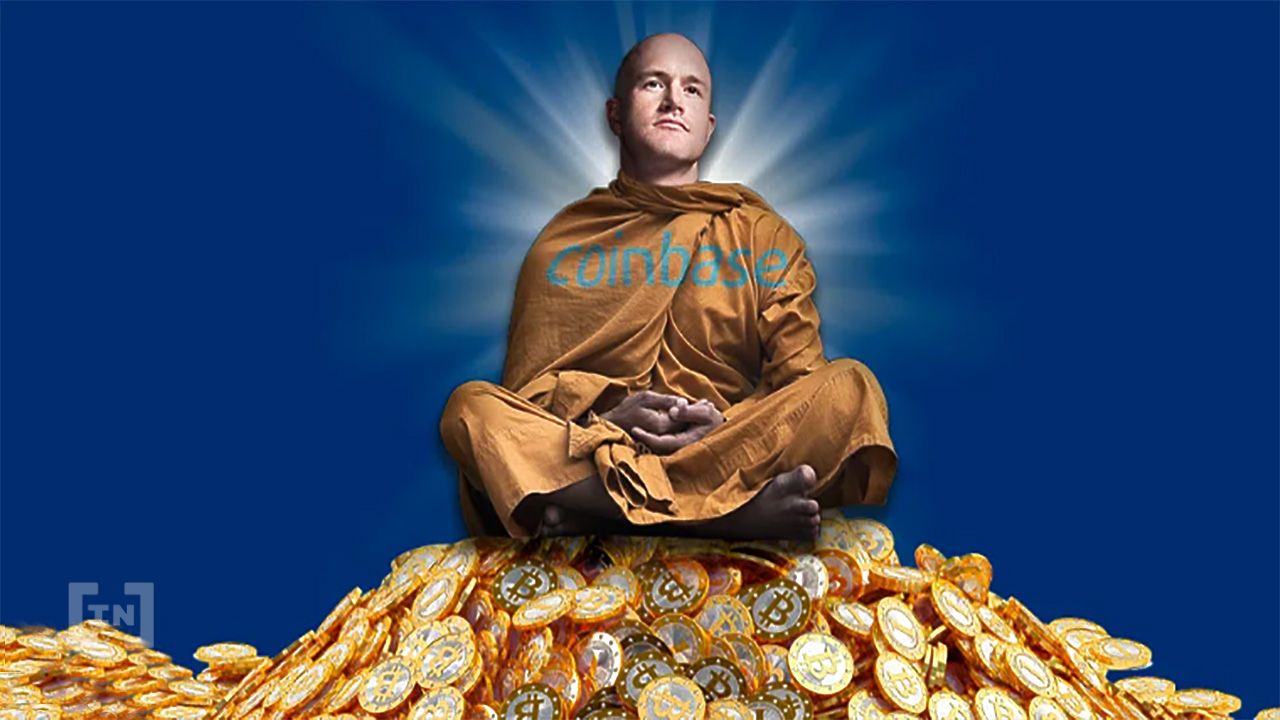 Coin­base CEO Bri­an Arm­strong has sug­gest­ed that reg­u­la­tion by enforce­ment is forc­ing the indus­try off­shore, but his com­ments have agi­tat­ed sec­tions of the cryp­to community.
Armstrong's com­ments came in a Twit­ter thread on Tues­day in which the founder railed against the cur­rent polit­i­cal and reg­u­la­to­ry cli­mate in the U.S. That was enough to trig­ger anger from a num­ber of quarters.
U.S. being left behind
In recent years the U.S. tech­nol­o­gy man­u­fac­tur­ing indus­try has found itself play­ing sec­ond fid­dle to rivals in Asia includ­ing Chi­na, Tai­wan and South Korea.
Arm­strong sees a par­al­lel with­in the cryp­tocur­ren­cy sec­tor. As Arm­strong argues the U.S. is in dan­ger of being left behind and weak­ened due to over­bear­ing regulation.
"One of the strongest pol­i­cy argu­ments for cryp­tocur­ren­cy is that it's a nation­al secu­ri­ty issue. The US missed on semi­con­duc­tors and 5G which is now large­ly man­u­fac­tured off­shore," said Arm­strong. "It can't afford to have cryp­tocur­ren­cy go off­shore as well."
Accord­ing to the Coin­base chief, "Reg­u­la­tion by enforce­ment has a ter­ri­ble chill­ing effect," and, "we've already seen a huge amount of cryp­to tal­ent, asset issuers, and star­tups go offshore."
Arm­strong didn't offer spe­cif­ic exam­ples to back his claims, and what he was refer­ring to remains unclear. That said, his ref­er­ence to "off­shore" cryp­to did prick the ears of a num­ber of Twit­ter users.
As one Twit­ter user ques­tioned, "Isn't the point of cryp­to to be free of reg­u­la­tion, free of coun­try lim­its, pay­ment sys­tems for the world, no mat­ter who you are or where you're from?"
Anoth­er added, "Cryp­tocur­ren­cy isn't meant to be bound by geopo­lit­i­cal borders."
While those ideals may be wide­ly shared in the com­mu­ni­ty, the real­i­ty for cen­tral­ized exchanges and Arm­strong is that they have to be based some­where, and Coin­base is head­quar­tered in the U.S.
The politics of Coinbase
Coin­base is an increas­ing­ly polit­i­cal orga­ni­za­tion. As Be[In]Crypto report­ed last week, the com­pa­ny has cre­at­ed a scor­ing sys­tem to esti­mate the cryp­to sen­ti­ment, both pos­i­tive and neg­a­tive, of var­i­ous U.S. officials.
While the scor­ing sys­tem is lim­it­ed to the U.S. for now, the com­pa­ny hopes to roll out their pilot scheme into oth­er juris­dic­tions over time.
In an inter­view with CNBC last month Arm­strong said that he envis­ages a future in which every com­pa­ny in the world is in cryp­to. To get there Coin­base intends to play ball with the regulators.
"We want to be the most com­pli­ant, the most reg­u­lat­ed, the most trust­ed prod­uct out there in the space," said Armstrong.
Despite this, it is clear that the CEO is frus­trat­ed with cer­tain sec­tions of the U.S. reg­u­la­to­ry sys­tem. With­out nam­ing names, his allu­sion to "reg­u­la­tion by enforce­ment" sug­gests the high­ly liti­gious Secu­ri­ties and Exchange Com­mis­sion (SEC) is the tar­get of his recent comments.

XRP fans unhappy too
Rip­ple (XRP) fans were among those to shoot back at Armstrong's most recent inter­ven­tion, demand­ing to know when their favorite asset would return to the exchange. Trad­ing of XRP has been sus­pend­ed on Coin­base since Jan 2021 thanks to an ongo­ing inves­ti­ga­tion by the SEC.
As XRP users see it, if ever there was a prime exam­ple of over­bear­ing "reg­u­la­tion by enforce­ment" then Rip­ple is it.
Disclaimer
All the infor­ma­tion con­tained on our web­site is pub­lished in good faith and for gen­er­al infor­ma­tion pur­pos­es only. Any action the read­er takes upon the infor­ma­tion found on our web­site is strict­ly at their own risk.