Cake DeFi Introduces Novel Income Protocol, EARN, for Conservative Investors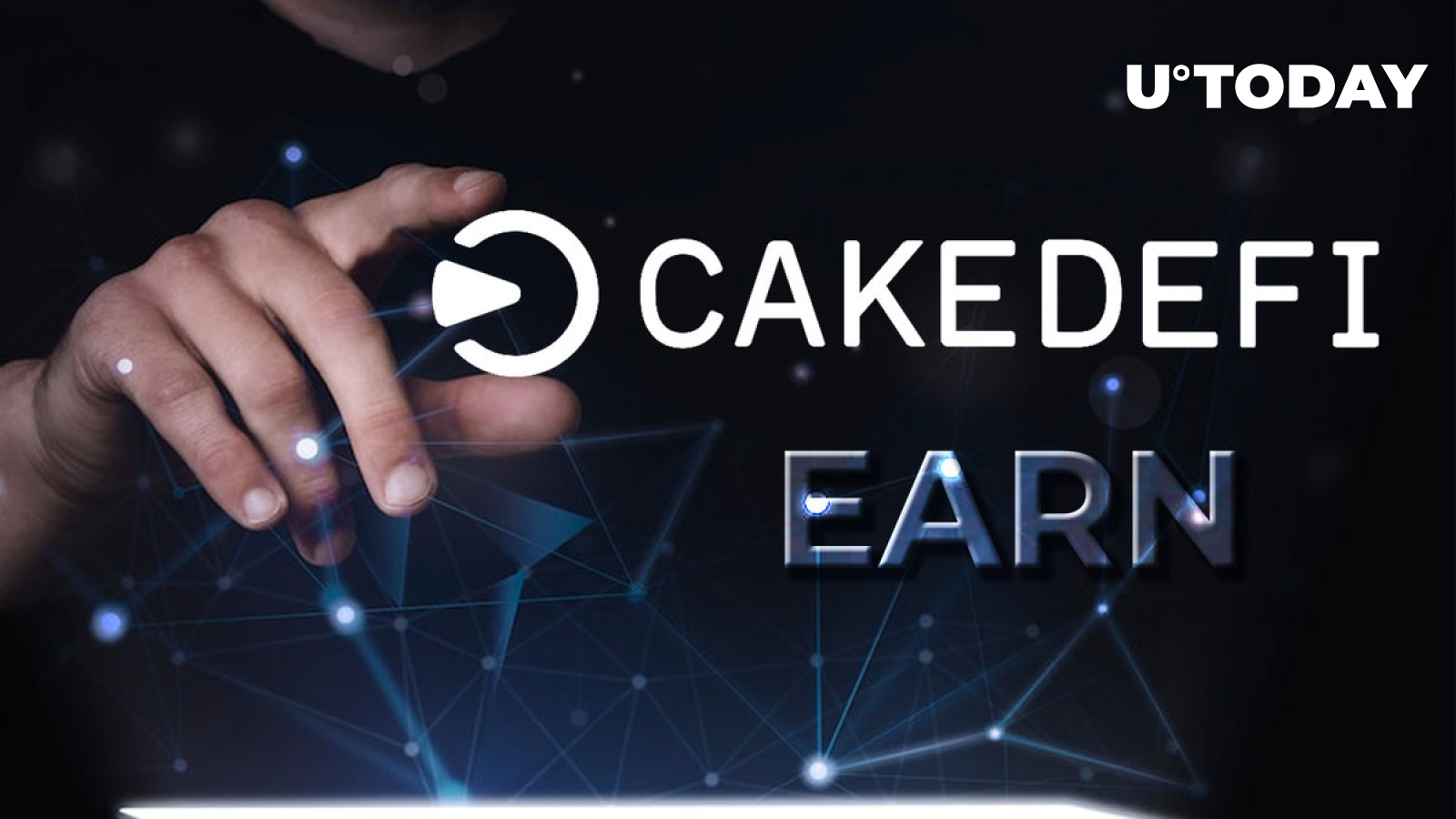 Vladislav Sopov
Cake DeFi, major decen­tral­ized cryp­tocur­ren­cy wal­let, intro­duces new low-risk prod­uct, EARN
A sin­gle-sided liq­uid­i­ty min­ing ser­vice by Cake DeFi is designed to pro­tect cryp­tocur­ren­cy users from the increased volatil­i­ty of cryp­tocur­ren­cy markets.
Cake DeFi introduces EARN income protocol
Accord­ing to the offi­cial state­ment shared by the team of Cake DeFi, a Sin­ga­pore-based non­cus­to­di­al dig­i­tal assets man­age­ment pro­to­col, it is ready to unveil pas­sive income solu­tion EARN.
Cake DeFi is now more than 1 mil­lion users strong 🎉

This mile­stone was only pos­si­ble because of the con­tin­u­ous love & sup­port of our incred­i­ble community.

Be part of our fast-grow­ing ecosys­tem and earn high rewards on your #cryp­to in a secure, sus­tain­able and trans­par­ent way. pic.twitter.com/X5pyR9hCsZ

— Cake DeFi (@cakedefi) Sep­tem­ber 14, 2022
Since the ini­tial releas­es, Cake DeFi sup­ports two assets, Bit­coin (BTC) and DeFiChain (DFI). Users can allo­cate both and earn up to 10% in APY in a seam­less and decen­tral­ized manner.
Also, EARN solu­tion will sup­port an auto-com­pound­ing mode to gen­er­ate even more sig­nif­i­cant returns.
Dr. Julian Hosp, co-Founder and CEO of Cake DeFi, high­lights the inno­v­a­tive and user-ori­ent­ed approach of EARN that is designed to intro­duce the DeFi sphere to a new gen­er­a­tion of users:
Our lat­est prod­uct EARN was launched to address today's mar­ket needs. As a Cen­tral­ized Decen­tral­ized Finance (CeDe­Fi) plat­form, our busi­ness is to pro­vide our users with good yields on their cryp­to invest­ments with com­plete trans­paren­cy. You can always trust Cake DeFi because you can always ver­i­fy. EARN will allow users to get unbeat­able returns on Bit­coin which they can track trans­par­ent­ly on the blockchain. The Volatil­i­ty Pro­tec­tion fea­ture will also pro­tect them against imper­ma­nent loss, espe­cial­ly in such times of mar­ket volatility.
Impressive 10% APY, unmatched transparency
Amid the cryp­tocur­ren­cy win­ter, Cake DeFi lever­ages EARN to address major users' con­cerns: EARN's Volatil­i­ty Pro­tec­tion fea­ture pro­tects users from imper­ma­nent losses.
Tech­ni­cal­ly, Cake DeFi's EARN merges the ben­e­fits of cen­tral­ized cryp­tocur­ren­cy lend­ing pro­to­cols (low volatil­i­ty) and decen­tral­ized liq­uid­i­ty min­ing instru­ments (low APY rates).
As cov­ered by U.Today pre­vi­ous­ly, Cake DeFi recent­ly obtained a license in Lithua­nia, one of the lead­ing glob­al cryp­tocur­ren­cy and fin­tech hubs.