BTC and ETH Price Analysis for September 20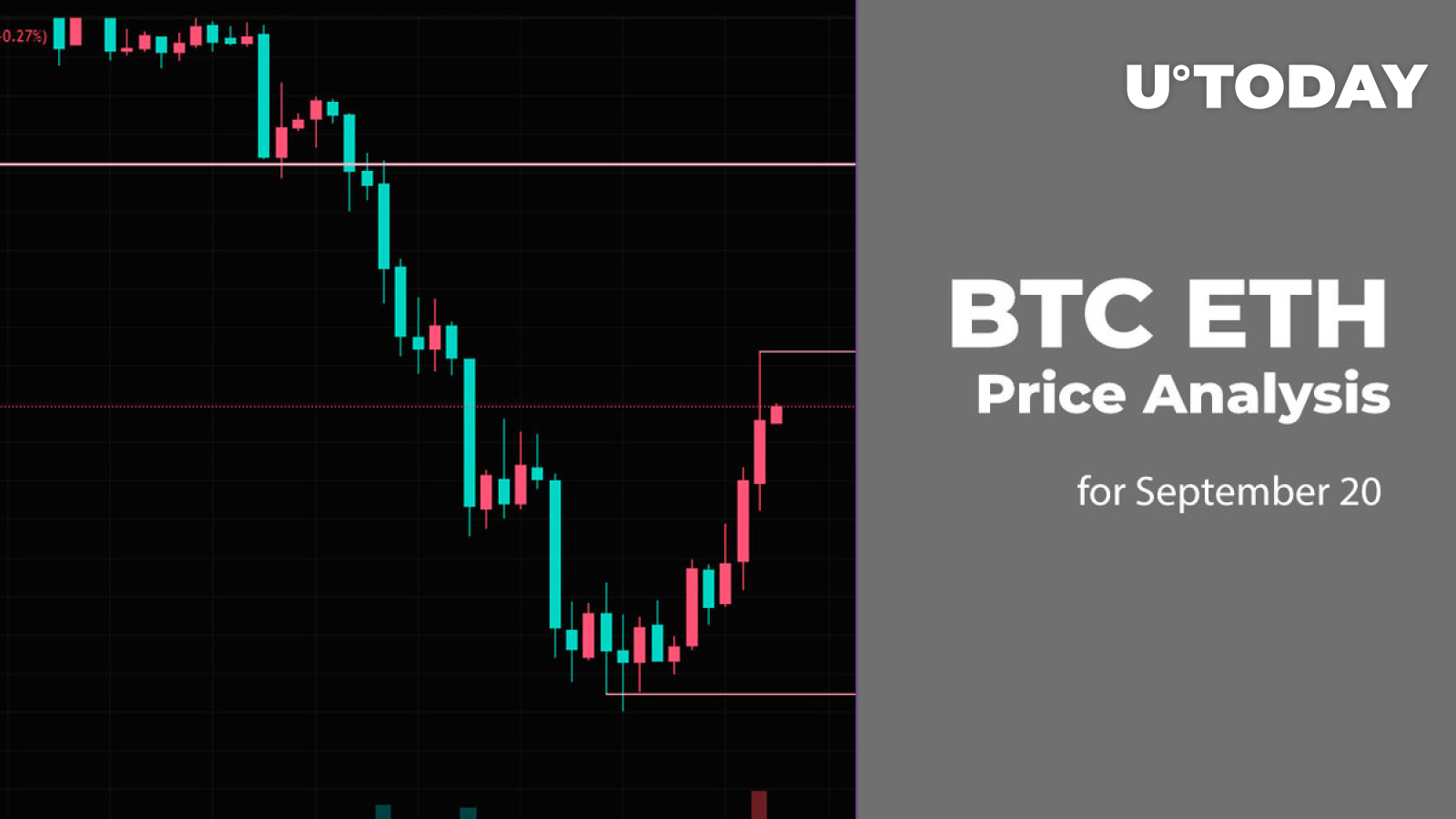 Some coins are try­ing to get back to the green zone after a few days of falling.
BTC/USD
Unlike most of the oth­er coins, the price of Bit­coin (BTC) has dropped by 0.80%.
On the dai­ly chart, Bit­coin (BTC) is trad­ing side­ways in the mid­dle of the chan­nel between the sup­port at $18,540 and the resis­tance at $20,415. At the moment, the rate is clos­er to the low­er line, which means that sell­ers are more pow­er­ful than buy­ers. How­ev­er, if bulls can seize the ini­tia­tive and return to the $20,000 mark, there are chances for fur­ther growth.
Bit­coin is trad­ing at $19,139 at press time.
ETH/USD
Ethereum (ETH) is feel­ing much bet­ter than Bit­coin (BTC), with a price change since yes­ter­day of +0.43%.
From the tech­ni­cal point of view, Ethereum (ETH) is trad­ing sim­i­lar­ly to BTC as nei­ther buy­ers nor sell­ers have accu­mu­lat­ed enough pow­er for a sharp move. Respec­tive­ly, side­ways trad­ing in the area of $1,300-$1,400 is the more like­ly sce­nario until the end of the week.
Ethereum is trad­ing at $1,363 at press time.