World is far from mass crypto adoption: Vujinovic of OGroup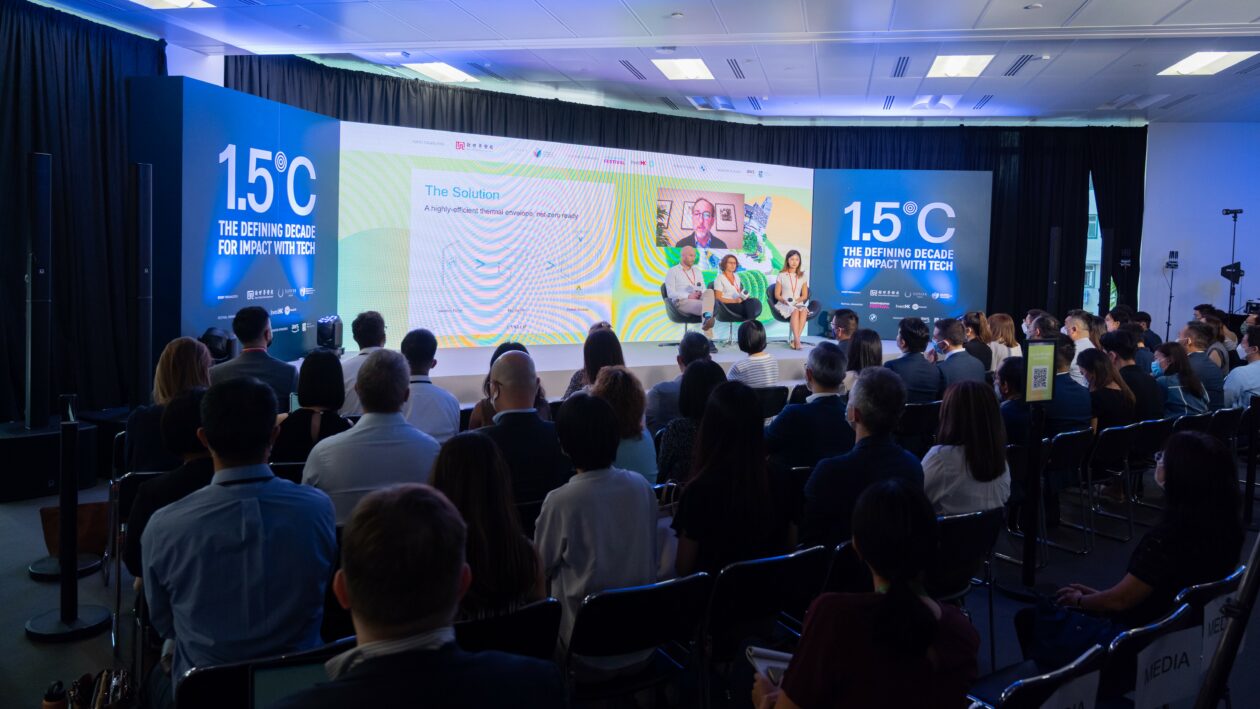 Decen­tral­ized finance (DeFi) still has major inno­va­tions to make before it can over­take tra­di­tion­al finance, accord­ing to Maja Vuji­novic, founder and CEO of OGroup.
Mass adop­tion will require eval­u­a­tion of the blockchain tech­nol­o­gy itself, includ­ing infra­struc­ture, pro­to­cols and appli­ca­tions that make it eas­i­er and faster to use. Con­sumer pro­tec­tions and emerg­ing mar­kets will also be key to the asset's success.
"If you look at what's hap­pen­ing in cryp­to late­ly, the smart con­tracts them­selves have held up real­ly well in terms of account­abil­i­ty and tech, but it's the kind of CeFi plat­forms, the Cel­sius and Voy­agers of the world, that have been mis­man­aged," she told Forkast on the side­lines of Start­meupHK Fes­ti­val 2022, held from Sept. 5 to Sept. 10 in Hong Kong.
Orga­nized by Invest Hong Kong (InvestHK), the week­long event, for which Forkast was a media part­ner, drew over 20,000 par­tic­i­pants from more than 100 coun­tries and ter­ri­to­ries. Vuji­novic, who was among more than 500 speak­ers, spoke on a pan­el about dig­i­tal cur­ren­cies, DeFi, tok­eniza­tion and frac­tion­al­iza­tion of assets.
CeFi, short for cen­tral­ized finance, uti­lizes a cen­tral­ized exchange where cryp­to investors can trade and store cryp­tocur­ren­cies. How­ev­er, users do not main­tain com­plete con­trol of assets kept with­in an exchange, and risk los­ing them.
After the col­lapse of the Ter­ra-LUNA ecosys­tem in May, cryp­to lenders Voy­ager and Cel­sius went bank­rupt, leav­ing their users unable to with­draw their funds.
"There needs to be reg­u­la­tion and stronger con­sumer pro­tec­tion because a lot of folks are com­ing into this with­out know­ing any­thing, and at the end, it is the retail that gets the burn," Vuji­novic said.
Bet­ter con­sumer pro­tec­tion will also help the devel­op­ment of dig­i­tal assets in emerg­ing mar­kets, accord­ing to Vuji­novic, who says she built her career work­ing with­in those regions. She added there is a larg­er adop­tion pool in coun­tries where peo­ple may not trust their pre­vi­ous and cur­rent bank­ing systems.
"They're rely­ing more and more on say­ing, I'll man­age my mon­ey, I want access to my mon­ey, I want access to things, I want to be reward­ed for what I do, I want to own what I do."
At the same time, Vuji­novic said that in emerg­ing mar­kets such as El Sal­vador, reg­u­lar peo­ple have not been ben­e­fit­ing enough from increased adop­tion due to volatility.
"There's got to be a mech­a­nism of sta­ble coins, for exam­ple, which I've seen work real­ly well in these mar­kets as a reserve," she said. "Gov­ern­ments will want either CBD­Cs or some oth­er form of trace­abil­i­ty through dig­i­tal cur­ren­cies, I think that's going to be a big innovation."
Mean­while, Vuji­novic says edu­ca­tion will help adop­tion and inclusivity.
"Cryp­to, as it is, is very hard to use, it's hard to under­stand how you sell cus­tody, how you trans­fer," she said. "I think more edu­ca­tion needs to be done on what peo­ple can do once they hold that crypto."