Bitcoin (BTC) at Risk of Falling to Multi-Year Low After Likely Interest Rate Hike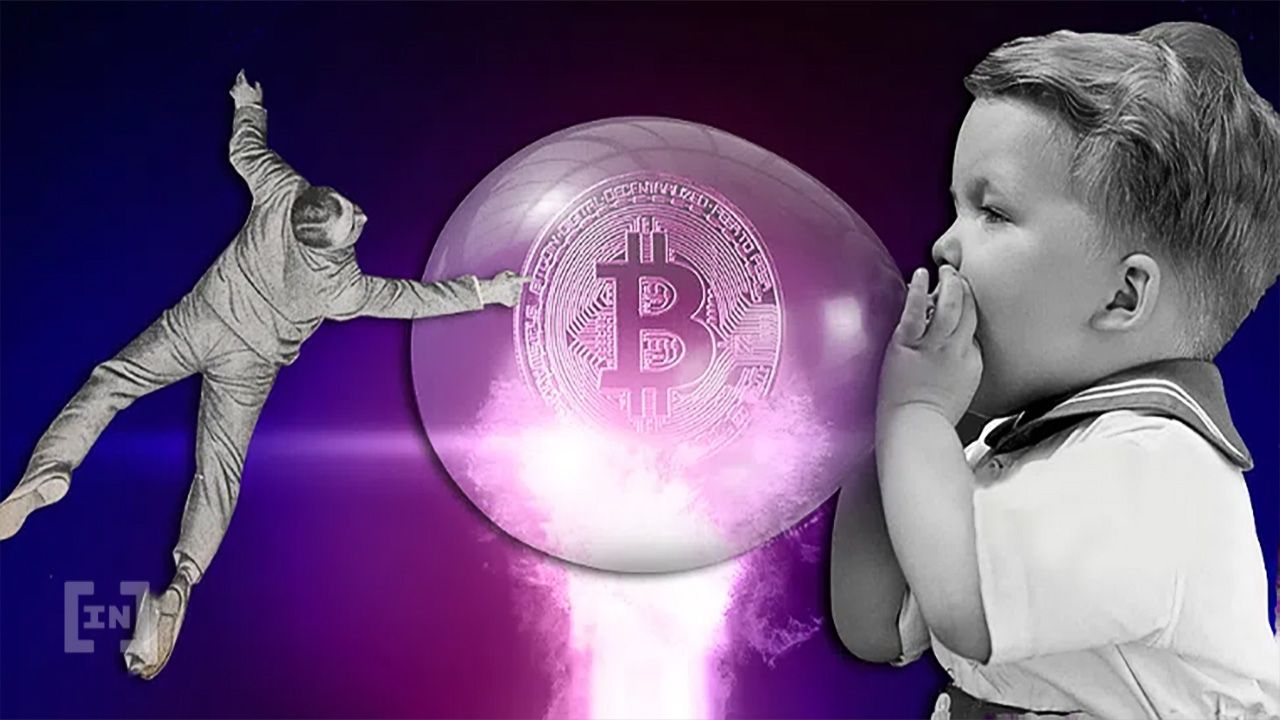 Bit­coin (BTC) was reject­ed by a long-term resis­tance line last week and cre­at­ed a bear­ish engulf­ing can­dle­stick. The price is at risk of break­ing down from a long-term hor­i­zon­tal sup­port area.
The Fed­er­al Open Mar­ket Com­mit­tee (FOMC) will meet on Sept. 20 and 21 in order to dis­cuss how to tack­le the infla­tion issue. So far, the FOMC has raised fed­er­al fund rates by 25 basis points (bps) in March 2022, by 50 bps in May, and final­ly by 75 bps in June. Cur­rent­ly, there is an 82% prob­a­bil­i­ty of a 75-basis points bps rate hike and an 18% chance of a 100-bps rate hike. These would increase the tar­get rate to 300–325 or 325–350, respec­tive­ly.
Ben­jamin J. Cohen, a well-known polit­i­cal econ­o­mist, stat­ed that: "If you look at pri­or peri­ods of high infla­tion and FED rate hik­ing cycles, there is actu­al­ly plen­ty of evi­dence that the bot­tom will not be in until the FED gets close to the end of their next round of rate cuts, rather than rate hikes. How­ev­er, there are some instances in his­to­ry, when the SPX bot­tomed near when rate hikes ended"
This can be clear­ly seen in both 2009 (black) and 2020 (white). Inter­est rates (red) had been falling for close to a year before the S&P500 final­ly reached a bot­tom. So, since the Fed is still rais­ing its inter­est rates, this would sug­gest that the cur­rent S&P 500 bot­tom is still not in.
With that in mind, it's intrigu­ing to look at the price move­ment of BTC to esti­mate where a bot­tom will be reached in this cur­rent cycle.
BTC movement
BTC has been falling since reach­ing an all-time high price of $69,000 in Novem­ber 2021. The down­ward move­ment has so far led to a local low of $17,622 in June 2022.
While Bit­coin began an upward move short­ly after, it was reject­ed by the descend­ing resis­tance line last week (red icon) and prompt­ly cre­at­ed a bear­ish engulf­ing can­dle­stick (high­light­ed) in the week­ly chart. This is a bear­ish can­dle­stick pat­tern in which the entire pre­vi­ous week's increase is negat­ed the fol­low­ing week.
On the bull­ish side, the week­ly RSI seems to have devel­oped a bull­ish diver­gence (green line). How­ev­er, the diver­gence is not yet con­firmed and could be inval­i­dat­ed with a con­tin­ued drop in price.
Addi­tion­al­ly, BTC is at risk of break­ing down below the $19,000 hor­i­zon­tal sup­port area. Since the area coin­cides with the year­ly lows, a break­down below it could cause a swift drop to new lows.
A week­ly close below this area would con­firm a bear­ish out­look while a break­out above the resis­tance line would inval­i­date it.
For Be[in]Crypto's pre­vi­ous Bit­coin (BTC) analy­sis, click here
Disclaimer
All the infor­ma­tion con­tained on our web­site is pub­lished in good faith and for gen­er­al infor­ma­tion pur­pos­es only. Any action the read­er takes upon the infor­ma­tion found on our web­site is strict­ly at their own risk.