Bitcoin and Ethereum Prices Tank in Weekly Open Ahead of Fed Interest Rate Decision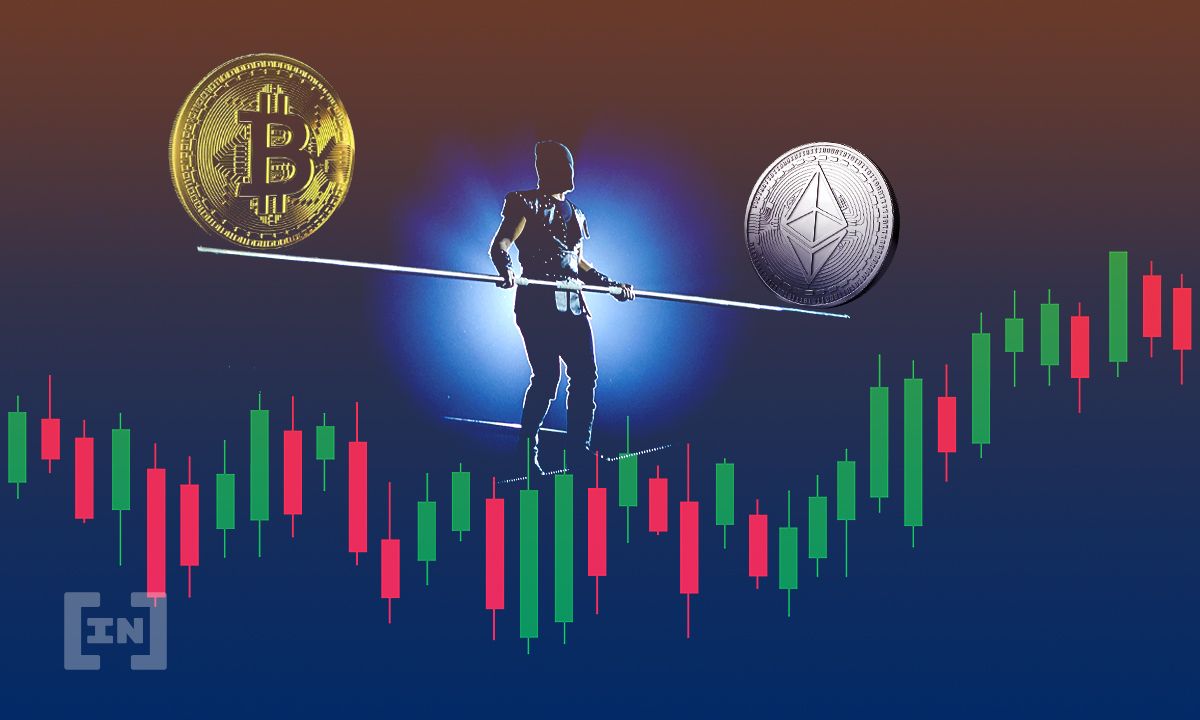 Despite some pos­i­tive devel­op­ments ear­li­er this month, the cryp­to mar­ket is expe­ri­enc­ing some mod­er­ate blood­let­ting as bit­coin (BTC) hits its 2022 low. Ethereum has also tanked sharply, even as it has suc­cess­ful­ly made the switch to proof-of-stake.
Bit­coin has fall­en under $19,000 while Ethereum has dropped to under $1,300. The cryp­to mar­ket cap has also fall­en below $950 bil­lion, a 6.4% change in the last 24 hours alone. It's not the pos­i­tive show­ings that investors want­ed, espe­cial­ly after hav­ing patient­ly endured an ongo­ing 'cryp­to win­ter' in 2022.
It's hard to say what has moti­vat­ed the out­flow of cap­i­tal, as there have been sev­er­al poten­tial inci­dents that may have had a bear­ing on the drop in prices. The dis­cus­sion has been par­tic­u­lar­ly strong for Ethereum, which has had a land­mark month as it under­went The Merge.
Ethereum back under $1,300 following The Merge
Ethereum drop­ping under $1,300 is per­haps a more sig­nif­i­cant piece of news than bitcoin's drop. After all, many were expect­ing the asset to ben­e­fit from pos­i­tive price move­ment fol­low­ing The Merge. That does not appear to be the case in the short term, however.
There are a few rea­sons that seem like­ly as to why the price of ETH dropped. First, SEC Chair Gary Gensler stirred dis­cus­sion after he sug­gest­ed that the switch to a stak­ing mod­el could more like­ly make ETH a secu­ri­ty. There has been no defin­i­tive state­ment on this, but the debate on this top­ic has raged on for a while.
There have also been some con­cerns about cen­tral­iza­tion, as San­ti­ment data also showed that over 45% of Ethereum trans­ac­tions were processed by two wal­lets. Ana­lysts have also been point­ing out that flash­bots have relayed over 82% of Ethereum's block post-merge.
Fed to bump interest rates up
There is anoth­er major rea­son why ana­lysts are pes­simistic about the near-term out­look of the cryp­to mar­ket and oth­er mar­kets. This is the fact that the Unit­ed States Fed­er­al Reserve is expect­ed to raise inter­est rates in its upcom­ing meeting.
It is expect­ed that the rates will rise by anoth­er 75 basis points. The Fed has been keen on get­ting the infla­tion rates in the coun­try down, but the earnest­ness in increas­ing inter­est rates has not been well received. There have also been talks that a reces­sion may be upon us soon­er rather than later.
Disclaimer
All the infor­ma­tion con­tained on our web­site is pub­lished in good faith and for gen­er­al infor­ma­tion pur­pos­es only. Any action the read­er takes upon the infor­ma­tion found on our web­site is strict­ly at their own risk.