SHIB Worth $150 Million Settled in 1,000 Biggest ETH Whales' Pockets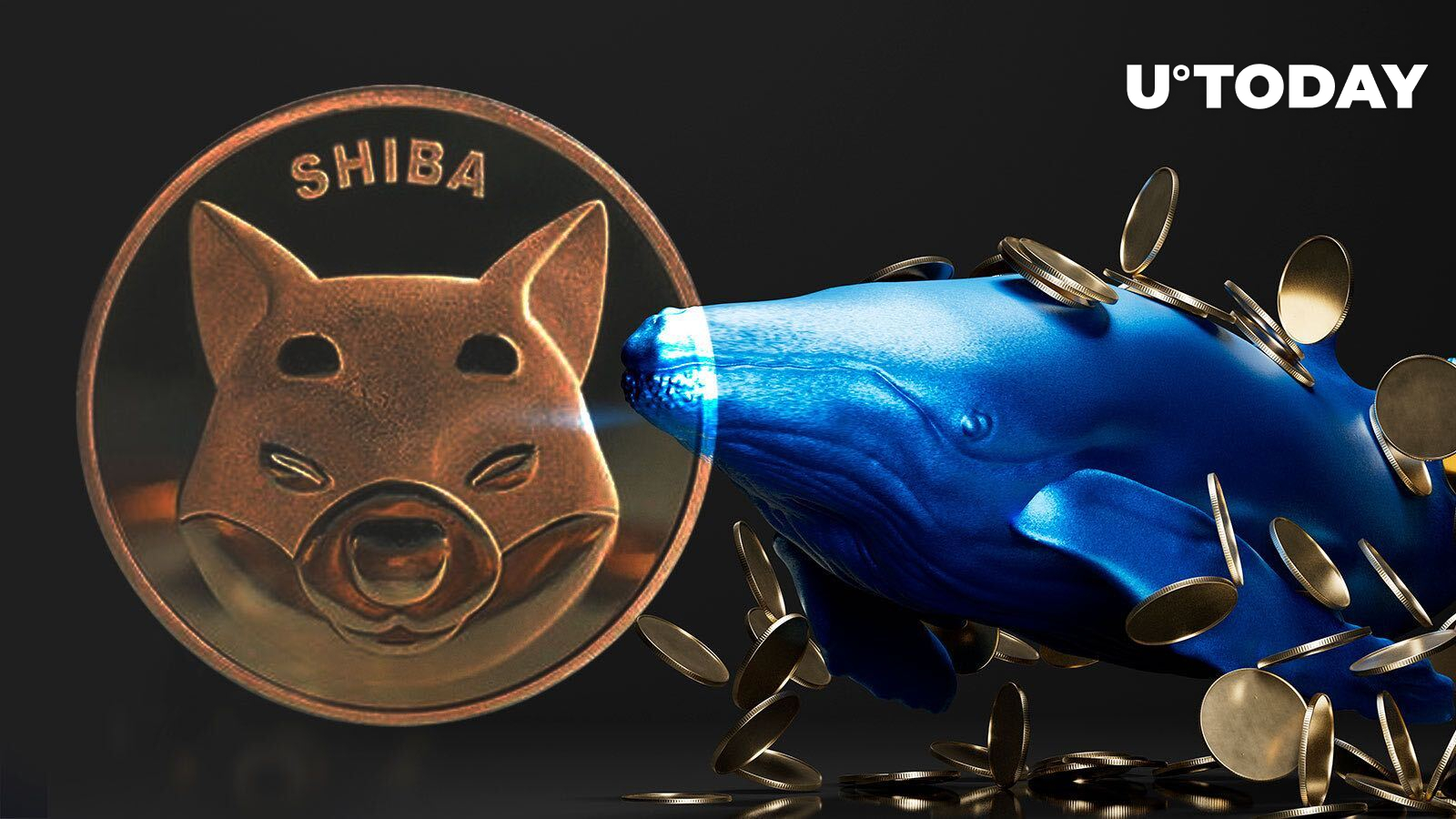 Gamza Khan­zadaev
2.3% of SHIB cir­cu­la­tion sup­ply is being held by 1,000 biggest ETH holders
As report­ed by WhaleStats, which tracks the trans­ac­tions and posi­tions of Ethereum hold­ers, over $150 mil­lion worth of SHIB tokens from Shi­ba Inu have set­tled in the port­fo­lios of the 1,000 largest ETH whales. SHIB makes up 4% of the total port­fo­lio size of this group of investors, yield­ing to USDC and USDC, wrapped solu­tions in the form of stETH and wBTC, as well as ETH itself.
🐳 The top 1000 #ETH whales are hodling

$150,185,634 $SHIB
$124,906,931 $BIT
$105,991,677 #FTX Token
$97,478,744 $MKR
$95,524,212 $cETH
$84,539,664 $LOCUS
$82,550,509 $LINK
$71,399,159 $UNI

Whale leader­board 👇https://t.co/jFn1zIOq03 pic.twitter.com/B1AYPmgGJ2

— WhaleStats (free data on cryp­to whales) (@WhaleStats) August 12, 2022
It can also be not­ed that Ethereum whales' share of sta­ble­coins is 40%, which gives a fair­ly clear vision of the atti­tude of this group of investors to the cur­rent sit­u­a­tion on the cryp­to market.
10% of SHIB supply is in ETH whales' hands
As pre­vi­ous­ly report­ed by U.Today, the 2,000 largest Ethereum hold­ers hold more than 10% of the SHIB offer­ing in their hands, the equiv­a­lent of $660 mil­lion. Using new data from WhaleStats, it is easy to see that the largest share of SHIB at $450 mil­lion is con­cen­trat­ed in the hands of the sec­ond thou­sand ETH whales.
It is hard to say whether such a large con­cen­tra­tion of SHIB in the hands of one group of investors pos­es a threat, but this fact should be viewed as rather pos­i­tive. The fact that the whales have accu­mu­lat­ed SHIB may tell us that the big play­ers believe in the project and are will­ing to bet their mon­ey on it. Such behav­ior may also indi­cate that ETH whales believe that SHIB is near its low­er price thresh­olds and it is safe enough to aggre­gate here.