LRC Bulls Are Very Much In The Game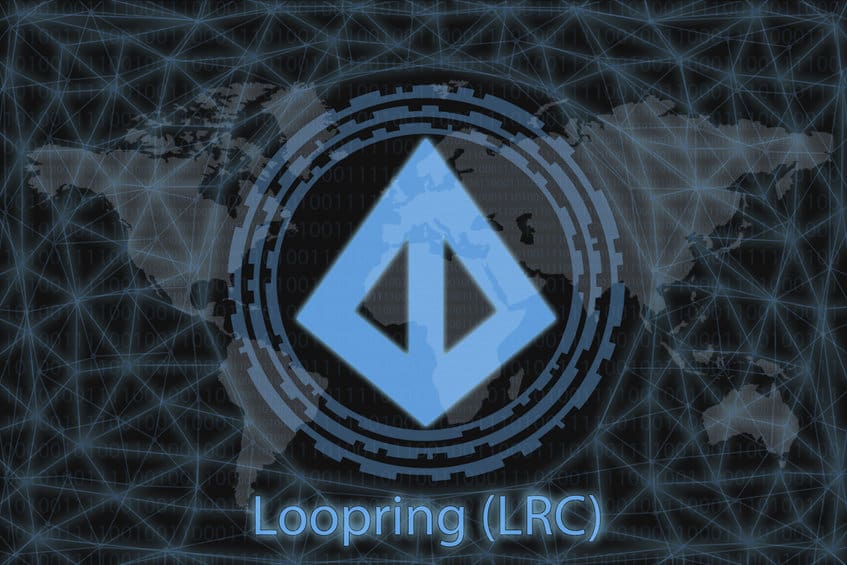 Our Loopring price pre­dic­tion needs a vol­ume increase to flip bull­ish. Although LRC cryp­to has cre­at­ed high­er highs on the 4H time­frame, it is yet to break the bear­ish mar­ket struc­ture. The price needs to break above the $0.60 lev­el to get a short-term bull­ish outlook.
Loopring is a lay­er 2 Ethereum scal­ing solu­tion pow­ered by zkRollups. The pro­to­col intends to reduce the con­ges­tion on the main Ethereum blockchain by pro­vid­ing a low-cost alter­na­tive. In this way, LRC lets users avoid cost­ly gas fees while also get­ting the same secu­ri­ty as the main­net. You may trade cryp­to as well as mint NFTs on Loopring quite seamlessly.
Accord­ing to Loopring news, Gamestop NFT is now live on the Ethereum L2. This NFT mar­ket would enable the NFT mint­ing and trad­ing at 100x low­er costs than the Ethereum blockchain. Users would need to sign in first with their L2 wal­lets. They can sim­ply con­nect their Gamestop wal­lets with the Loopring L2. You can trade LRC on top cryp­to exchanges like Binance.
Despite being equipped with great tech, there is still very lit­tle net­work activ­i­ty on Loopring. Con­se­quent­ly, the native asset of the net­work LRC price has immense­ly under­per­formed as com­pared to the top L2 solu­tion known as Poly­gon.
Loopring Price Prediction
Tech­ni­cal analy­sis of the LRC USD price chart shows that the price has found strong sup­port around the $0.35 lev­el. The price has been cre­at­ing high­er lows since its June low but couldn't get much momen­tum. In case of a sig­nif­i­cant vol­ume increase, the price could tag its 200-day mov­ing aver­age, which cur­rent­ly lies at $0.67. This price lev­el also coin­cides with the 23rd May high.
Loopring price pre­dic­tion might become extreme­ly bear­ish if the price breaks its $0.35 sup­port. In such an event, the price is like­ly to retest its $0.18-$0.20 sup­port. How­ev­er, such a bear­ish move is only pos­si­ble if the Bit­coin price breaks below $20k once again.
Loopring Daily Chart