ApeCoin (APE) Consolidates Inside Corrective Pattern: Biggest Weekly Losers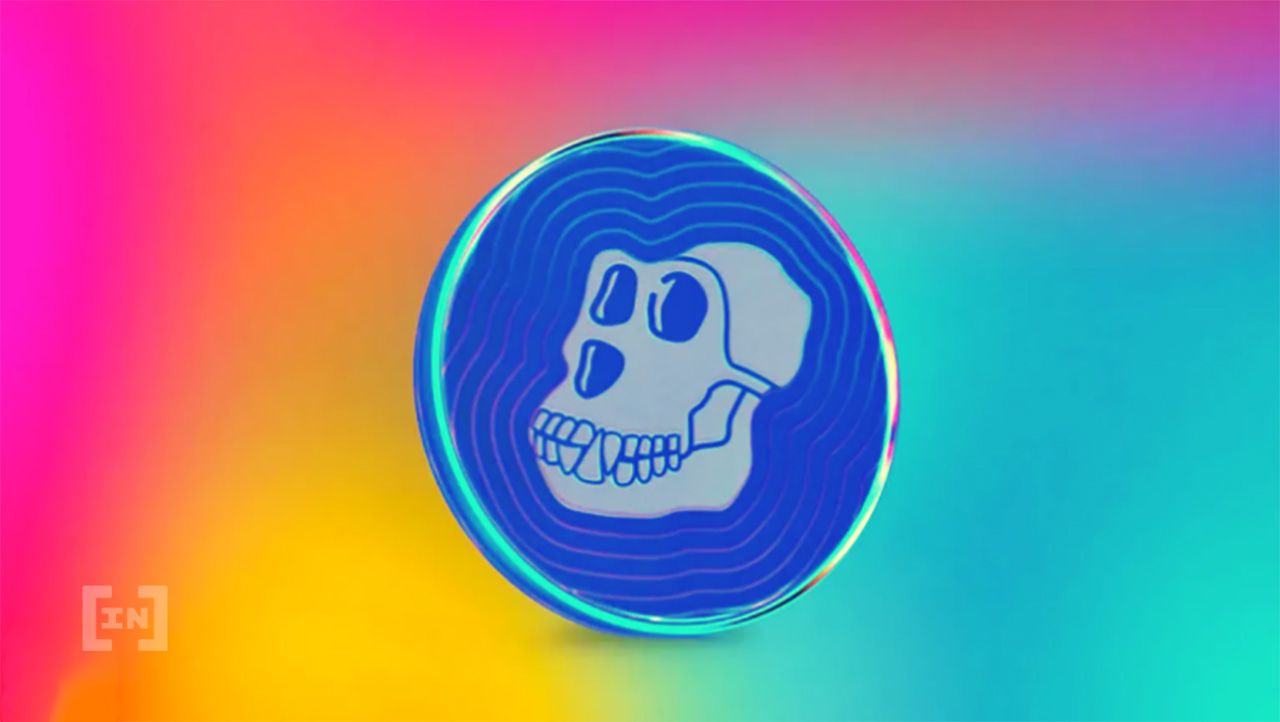 Be[In]Crypto takes a look at the five cryp­tocur­ren­cies that decreased the most last week, more specif­i­cal­ly, from Aug 5 to 12.
These cryp­tocur­ren­cies are:
ApeCoin (APE) : ‑8.55%
Waves (WAVES) : ‑4.72%
Kusama (KSM) : ‑3.90%
Heli­um (HNT) : ‑2.15%
Syn­thetix (SNX) : ‑1.55%
APE
APE has been increas­ing since reach­ing a low on June 15. The entire upward move­ment has been con­tained inside an ascend­ing par­al­lel chan­nel. Such chan­nels usu­al­ly con­tain cor­rec­tive move­ments, mean­ing that an even­tu­al break­down would be likely.
How­ev­er, APE is still in the upper por­tion of this chan­nel, allow­ing for the pos­si­bil­i­ty of an even­tu­al breakout.
Whether APE breaks down from the mid­dle of the chan­nel or breaks out from its resis­tance line will like­ly deter­mine the direc­tion of the future trend.
The clos­est hor­i­zon­tal resis­tance area is at $9.10.
WAVES
WAVES has been increas­ing since June 15. How­ev­er, it reached its high on June 22 and has been con­sol­i­dat­ing since. The entire move­ment is con­tained inside a sym­met­ri­cal tri­an­gle, which is con­sid­ered a neu­tral pattern.
As a result, both a break­down and a break­out remain possible.
KSM
KSM has been mov­ing upwards since June 13. It cre­at­ed a high­er low on July 13 and accel­er­at­ed its rate of increase after­wards. On July 18, KSM broke out from the $59 area and val­i­dat­ed it as sup­port after­wards (green icons).
If KSM con­tin­ues to increase, the next clos­est resis­tance area would be at $83.
HNT
HNT has been falling inside a descend­ing wedge since June 10. The descend­ing wedge is con­sid­ered a bull­ish pat­tern, mean­ing that a break­out from it would be the most like­ly sce­nario. HNT is rapid­ly approach­ing the end of the pattern.
If a break­out occurs, the next clos­est resis­tance area would be at $10.85. This is the 0.618 Fib retrace­ment resis­tance lev­el when mea­sur­ing the entire down­ward movement.
SNX
On July 13, SNX broke out from a descend­ing resis­tance line that had been in place since the begin­ning of April. Short­ly after­wards, it reclaimed the $3.60 hor­i­zon­tal area, which had been pre­vi­ous­ly act­ing as resistance.
If the upward move­ment con­tin­ues, the clos­est resis­tance area would be at $5.57. This is the 0.618 Fib retrace­ment resis­tance level.
For Be[in]Crypto's lat­est Bit­coin (BTC) analy­sis, click here
Disclaimer
All the infor­ma­tion con­tained on our web­site is pub­lished in good faith and for gen­er­al infor­ma­tion pur­pos­es only. Any action the read­er takes upon the infor­ma­tion found on our web­site is strict­ly at their own risk.