Bitcoin Is Trading at a Discount, Says Bloomberg Senior Analyst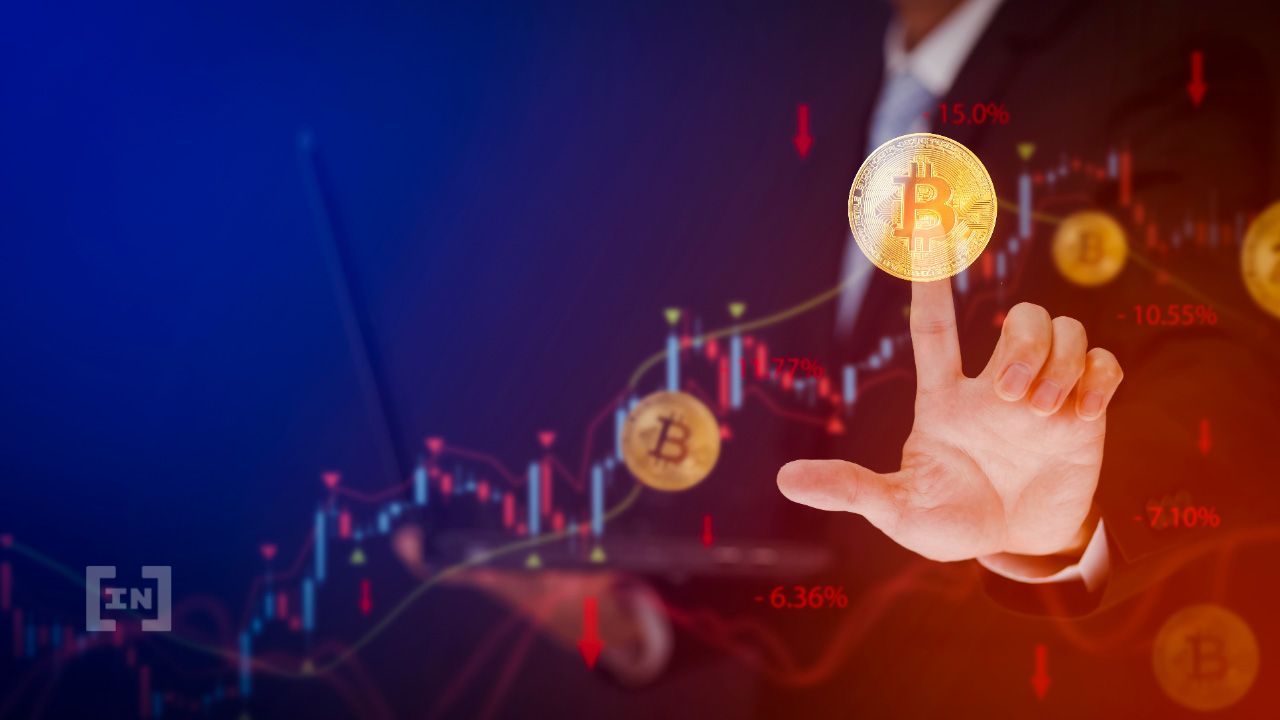 Senior Bloomberg Ana­lyst Mike McGlone has said that Bit­coin is cur­rent­ly trad­ing at a mas­sive dis­count and could become glob­al dig­i­tal collateral.
Accord­ing to Forbes, McGlone relied most­ly on tech­ni­cal analy­sis of the 100-week mov­ing aver­age. In July, Bit­coin reached its low­est ever price vs the 100-week mov­ing average.
This is a sign that it is trad­ing at an "extreme dis­count with­in an endur­ing bull mar­ket," said McGlone.
The senior com­modi­ties ana­lyst also touched on the Fed­er­al Reserve's inter­est rate hike in the face of cur­rent infla­tion and what that could mean for Bitcoin.
He point­ed out that cryp­tocur­ren­cies ben­e­fit­ed from the low-inter­est rate lev­els of 2021, and it's not sur­pris­ing that they're also affect­ed by the rate hike.
But he believes that Bit­coin and Ethereum's per­for­mance might soon defy the rate hikes and rise despite it as sev­er­al indi­ca­tors point to the pos­si­bil­i­ty of a bull run.
"Bit­coin is well on its way to becom­ing glob­al dig­i­tal col­lat­er­al in a world going that way, and Ethereum is a pri­ma­ry dri­ver of the dig­i­tal rev­o­lu­tion as evi­denced by mak­ing pos­si­ble the most wide­ly trad­ed cryp­tos — dol­lar tokens," he said.
Bitcoin is in a Buy Zone
Addi­tion­al­ly, he explained that the Puell Mul­ti­ple cur­rent­ly sig­ni­fies buy. Puell Mul­ti­ple esti­mates BTC sell pres­sure lev­el from the min­ers by cal­cu­lat­ing the divid­ing Bit­coin dai­ly issuance val­ue in USD by the 365-day mov­ing aver­age of the dai­ly issuance value.
It is cur­rent­ly below 0.5, which puts it in the green zone and rep­re­sents a strong buy sig­nal. Thus, all these met­rics point to BTC being on the edge of a breakout.
Mean­while, oth­er stake­hold­ers also share the same opin­ion. Budd White, the chief prod­uct offi­cer at cryp­to soft­ware com­pa­ny Tacen, believes BTC is "incred­i­bly under­sold but also in a major accu­mu­la­tion zone."
He added that Bit­coin has shown its resilience and has estab­lished a bot­tom at $18k even though it's trad­ing high­er than that. This might be because the mar­kets are pric­ing any addi­tion­al hike by the Feds.
The per­for­mance of the cryp­tocur­ren­cy has already improved investors' sen­ti­ment. Accord­ing to the Cryp­to Fear & Greed Index, the index is cur­rent­ly at 31, rep­re­sent­ing fear. This is far from June 19, when it was at 6 ‑extreme fear.
Bit­coin prices have been stuck in the low­er $20k range since June.
What do you think about this sub­ject? Write to us and tell us!
Disclaimer
All the infor­ma­tion con­tained on our web­site is pub­lished in good faith and for gen­er­al infor­ma­tion pur­pos­es only. Any action the read­er takes upon the infor­ma­tion found on our web­site is strict­ly at their own risk.