Dogecoin Price Spikes After This Elon Musk Tweet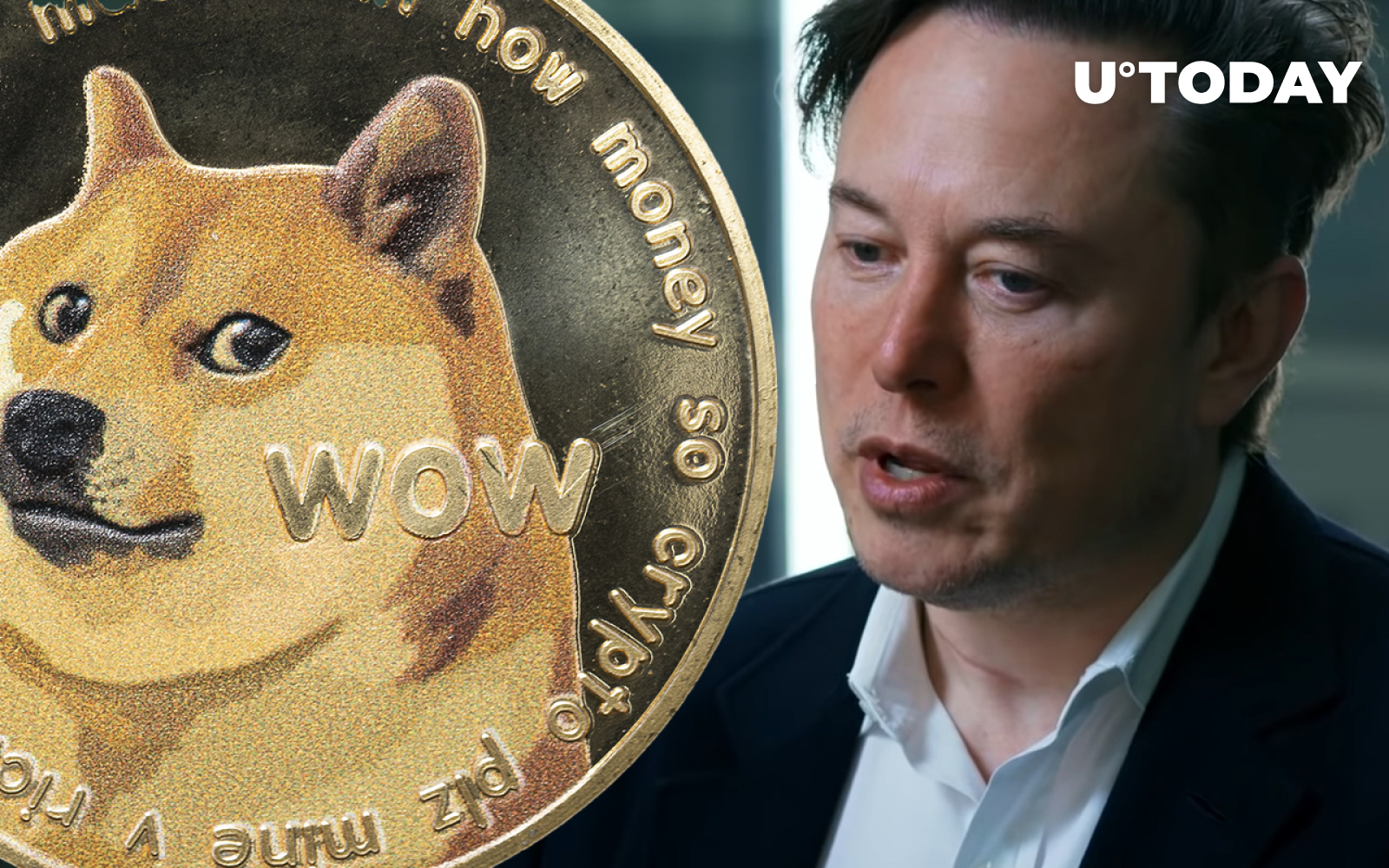 Alex Dovb­nya
Like father, like son! Elon Musk has revealed that his son loves Shi­ba Inu dogs, push­ing the price of the Doge­coin cryp­tocur­ren­cy sharply higher
The price of Doge­coin, the top meme coin, spiked by more than 4% after Tes­la CEO Elon Musk tweet­ed that X AE A‑XII "loves Doges" in response to a video that shows his son play­ing with sev­er­al Shi­ba Inu dogs.
Unsur­pris­ing­ly, the pop­u­lar meme coin has already pared most of its Musk-dri­ven gains. The glo­ri­fied Bit­coin par­o­dy is cur­rent­ly trad­ing at $0.067 on the Binance exchange.
Ear­li­er today, Musk and X flaunt­ed match­ing hair­cuts in a rare pho­to that was post­ed on his Twit­ter account ear­li­er today. Musk con­firmed that he was respon­si­ble for cut­ting his own and his son's hair.
A Twit­ter user that goes by the han­dle @cb_doge even dug up an old pho­to of Musk and com­pared the Tes­la exec­u­tive to his son.
Last month, Busi­ness Insid­er revealed that the bil­lion­aire had fathered twins with Shiv­on Zilis, one of the top exec­u­tives at Neuralink.
Now, Musk has a total of 10 chil­dren. X is one of the two kids he fathered togeth­er with Cana­di­an pop star Grimes (Claire Bouch­er). Grimes part­ed ways with the world's rich­est per­son on the plan­et after the two wel­comed their sec­ond child.
As report­ed by U.Today, Musk also promised to post anoth­er pho­to with his Flo­ki Inu dog on Tues­day. The price of the token, which was direct­ly inspired by Musk's Shi­ba Inu, has spiked by more than 16% after the tweet.
In mid-June, the Tes­la CEO was slapped with a $258 bil­lion law­suit that accused him of pro­mot­ing "a cryp­to pyra­mid scheme."