Building an Immersive & Accessible Metaverse — a Glimpse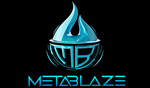 DOVER, Del., Aug. 01, 2022 (GLOBE NEWSWIRE) — Web3, blockchain, and meta­verse tech­nolo­gies are set to rev­o­lu­tion­ize how peo­ple expe­ri­ence video games. Despite the nov­el­ty of the Game­Fi sec­tor, many promi­nent videogame stu­dios already see poten­tial in inno­va­tions like vir­tu­al land, play-to-earn, and NFTs. For instance, Square Enix and Sony have pub­licly said they are inter­est­ed in adding var­i­ous ele­ments of Web3 into their busi­ness models.
A major rea­son game devel­op­ers are going crazy over Game­Fi is that it pro­vides impres­sive immer­sion for play­ers. Meta­verse plat­forms offer gamers an expan­sive are­na to play, earn, and con­nect with friends. Also, thanks to NFT tech­nol­o­gy, gamers enjoy a unique sense of own­er­ship over their avatars and vir­tu­al real estate.
MetaBlaze, the new Web3 com­pa­ny mak­ing its mark in the cryp­to world, aims to take advan­tage of all the immer­sive ele­ments in Web3. Although MetaBlaze is pri­mar­i­ly focused on cre­at­ing a play­er-ver­sus-play­er, play-to-earn meta­verse. Where MetaBlaze dif­fers, is through its diverse con­ver­gence of Game­Fi and DeFi; an ecosys­tem for the gamers and non-gamers alike.
Unlike many oth­er Game­Fi projects, MetaBlaze aims to cre­ate an immer­sive expe­ri­ence both with­in and out­side its plat­form. In oth­er words, MetaBlaze wants gamers to have the flex­i­bil­i­ty to par­tic­i­pate in oth­er Web3 activ­i­ties like DeFi. Even if peo­ple don't want to play MetaBlaze's sig­na­ture game, they will find many ways to par­tic­i­pate in this grow­ing Game­Fi ecosystem.
MetaBlaze's MBLZ token helps con­nect this meta­verse plat­form with the broad­er cryp­to econ­o­my. As the pri­ma­ry reward cur­ren­cy on MetaBlaze, MBLZ will play a cen­tral role in incen­tiviz­ing gamers to par­tic­i­pate in quests and bat­tles. MetaBlaze also promis­es to main­tain the val­ue of MBLZ for gamers with a spe­cial "buy & burn" mech­a­nism. When­ev­er MetaBlaze's AI sys­tem detects immense sell pres­sure on the open mar­ket, the pro­to­col will auto­mat­i­cal­ly pur­chase a set amount of MBLZ and burn them from existence.
The AI-enabled price sta­bil­i­ty should make MBLZ an attrac­tive token in the broad­er Web3 econ­o­my. Plus, since MBLZ will be avail­able on Ethereum and the Binance Smart Chain by late 2022, token hold­ers could eas­i­ly swap, stake, and yield farm on some of the hottest DeFi dApps. For instance, pas­sive investors could still take advan­tage of the MetaBlaze ecosys­tem by par­tic­i­pat­ing in liq­uid­i­ty pools on Pan0cakeSwap or Uniswap. MetaBlaze believes the acces­si­bil­i­ty of the MBLZ token will help peo­ple nat­u­ral­ly take part in the project.
MetaBlaze is now gear­ing up for the pub­lic launch of its MBLZ tokens on Pan­cakeSwap, but inter­est­ed investors can still get in on the ground floor with the MBLZ token pre­sale. Near­ly $3,000,000.00 USD raised to date, this presents the final oppor­tu­ni­ty for investors to acquire $MBLZ before its Pan­cakeSwap Launch. Buy­ers receive a 5 per­cent bonus in $MBLZ tokens per trans­ac­tion and avoid DEX tax­es and Gas Fees. Those who wait till MBLZ launch­es on Pan­cakeSwap won't enjoy any of these pre­sale perks.
To par­tic­i­pate in the final MBLZ token pre­sale can sign up on here or vis­it www.MetaBlazeToken.com.
Media Con­tact:
Michelle Ger­man
info@metablazetoken.com
Relat­ed Images
This con­tent was issued through the press release dis­tri­b­u­tion ser­vice at Newswire.com.