NFTs have transformed Australian art whether we like it or not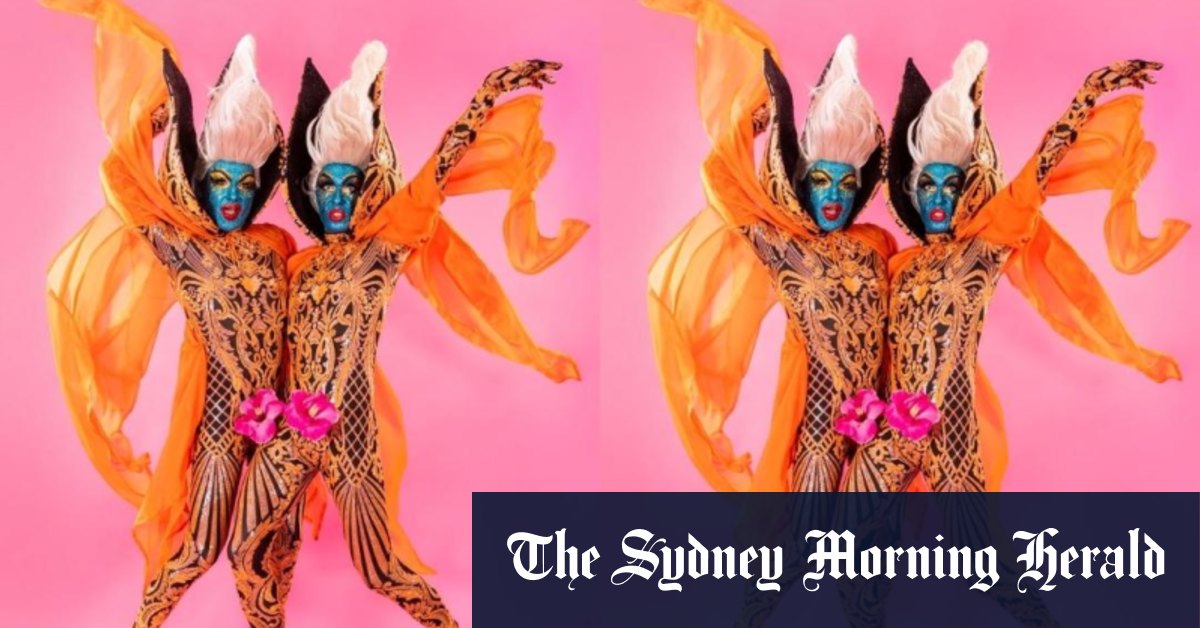 In a world awash with acronyms, there's one that has a par­tic­u­lar pow­er to make hack­les rise, espe­cial­ly in the arts: NFT. Even spelled out – non-fun­gi­ble token – it remains obscure, an unpo­et­ic intrud­er from deep tech. Dif­fi­cult to under­stand, dif­fi­cult to access (unless you're a so-called dig­i­tal native), sur­round­ed by jar­gon and hype, NFTs, for those who favour "real" art in the "real" world, are infi­nite­ly off-putting, a nui­sance they hope will dis­ap­pear. As one gal­lerist, speak­ing off the record, put it, "It has no f—ing rel­e­vance to art and it does my head in. The prices that are out there, it's just such BS."
That gal­lerist may well be expe­ri­enc­ing a warm flush of schaden­freude now in light of the recent cryp­tocur­ren­cy crash. Amid the col­lapse, the back­lash against cryp­tocur­ren­cies – which some crit­ics have labelled as noth­ing more than a Ponzi scheme – has been swift and severe. But does the cryp­to-crash sig­nal the end of NFT "art"? That's a wish that looks unlike­ly to be grant­ed any time soon.
"We've actu­al­ly seen an uptick in sales since the crash," says Michelle Grey, the Syd­ney-based co-founder of Cul­ture Vault. The online plat­form seeks to sell "high-qual­i­ty" NFTs rather than the more insipid exam­ples cir­cu­lat­ing: notably the "bored apes" the inter­na­tion­al celebri­ty set has tak­en up with glee, and which are more akin to night­club medal­lions of old – offer­ing exclu­sive mem­ber­ship – than any­thing resem­bling art.
Cul­ture Vault is attempt­ing to counter NFT scep­ti­cism by enlist­ing emerg­ing and estab­lished artists, Aus­tralian and inter­na­tion­al, whose work has trac­tion – among them Reko Ren­nie, the Hux­leys, Romance Was Born, Stephen Ormandy and Shantell Mar­tin. With the plunge in the val­ue of cryp­tocur­ren­cies, these artists' NFTs have sud­den­ly become more afford­able in real dol­lar terms.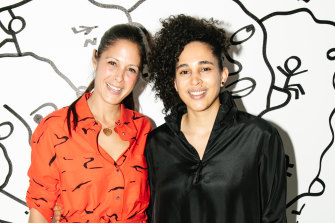 "It's actu­al­ly a real­ly excit­ing time for NFTs now that the pric­ing bub­ble has burst," Grey says. "We're see­ing artists who are gen­uine­ly inter­est­ed in the space, rather than those just look­ing for a quick cash grab. If you val­ue and tru­ly appre­ci­ate dig­i­tal art as a medi­um, the crash shouldn't affect your predilec­tion for NFTs. How­ev­er, if you were only buy­ing NFTs pure­ly as an invest­ment, and not because you love the art, then maybe the crash would make you less like­ly to con­tin­ue collecting."
It's Grey's job to talk up NFTs. But how do artists feel about the falling prices of their NFTs?
"We've been so busy mak­ing art that we didn't know there was a cryp­to crash," says Will Hux­ley, one half of the bril­liant­ly cre­ative duo the Hux­leys, who have just fin­ished per­form­ing at Melbourne's recent Ris­ing festival.
Will and his part­ner in life and art, Gar­rett, work across medi­ums; they make out­landish­ly beau­ti­ful cos­tumes – fre­quent­ly fea­tur­ing sequins and glit­tery face paint – and pose in them in oth­er­world­ly land­scapes and the­atri­cal sets, pro­duc­ing pho­tographs and videos. They also per­form live. And they read­i­ly admit to not real­ly under­stand­ing how NFTs work. They pro­vide the art and leave the tech­ni­cal stuff to the experts at Cul­ture Vault.
"We just thought, let's give it a try because we love the arts and we love all art forms," Will says. "We nev­er made the NFTs think­ing about the finan­cial side of things. We kind of thought it could be a fun way to reach dif­fer­ent audi­ences and to try some­thing new. For most of our art-mak­ing career we've self-fund­ed or just made art because we love it. It's fan­tas­tic that we can do this full-time and make a liv­ing from it, espe­cial­ly in Aus­tralia where art isn't val­ued near­ly as much as it should be. But I think we would go on mak­ing art even if no one want­ed to buy it."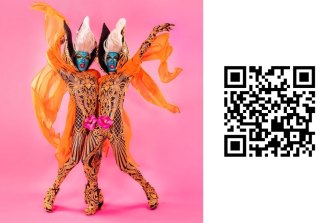 A dis­claimer: I own an art­work by the Hux­leys, a real-life pho­to­graph called Ner­vous Wreck. It's irre­sistibly, splen­did­ly, camp, and fea­tures Will and Gar­rett in gaudy wigs, gold body­suits, turquoise-paint­ed faces, flam­boy­ant­ly tum­bling out of the smok­ing wreck­age of a gold-paint­ed vin­tage sedan. Cul­ture Vault has mint­ed a 30-sec­ond NFT video and sound­scape of the same scene – kind of like the pho­to come to life. In May, that NFT cost $310 on Cul­ture Vault. After the cryp­to crash, the price has dropped to $109.
Not that the Hux­leys noticed.
"As we've been so busy mak­ing new work we didn't check on the val­ue of our NFTs," Will says. "But we aren't too wor­ried about the crash as it's not our main source of income and it's not our main focus in mak­ing art. If any­thing, it's nice for peo­ple who might be able to grab a bar­gain. It means it's afford­able for more people."
Will's atti­tude to art-mak­ing and art is infi­nite­ly gen­er­ous. Still, I'd rather my $750 pho­to­graph than a bar­gain-priced NFT. I'm not even sure what I'd do with an NFT, and I tell Will, which he total­ly gets.
"There's some­thing that is mag­i­cal about a framed pho­to­graph or paint­ing that will nev­er be replaced by the NFT, but the thing that is nice about the NFT is that it offers an alter­na­tive, maybe a more afford­able or accept­able way for peo­ple to expe­ri­ence hav­ing that art­work. I'm more like you; I would prob­a­bly rather the framed pho­to­graph, but I love the idea that NFTs give anoth­er option."
One of the debates in this field is whether an NFT can even be clas­si­fied as a medi­um, in the same way as say paint­ing, sculp­ture, pho­tog­ra­phy or print-mak­ing. An NFT, is not, tech­ni­cal­ly a medi­um. What it is, for those who need a refresh­er, is an immutable piece of data stored on a blockchain (a dig­i­tal ledger).
"The medi­um that NFT artists use is gen­er­al­ly referred to as dig­i­tal art, but of course there are many oth­er appli­ca­tions for NFTs beyond just dig­i­tal art," says Grey. "But because of the type of data that this token can car­ry – JPEGs, MP4s, videos and so on – it's a great appli­ca­tion for art because these files can be expressed as 2D or 3D ani­ma­tions, mov­ing sculp­tur­al files, videos, pieces of music synced to dynam­ic images – it's all about how cre­ative the artists wants to get."
So what do you do with an NFT of an art­work? You can dis­play it on your smart­phone, or on a screen at home, or show it in your own online gallery, and all of these things appeal, appar­ent­ly, to a new breed of col­lec­tors. NFTs' porta­bil­i­ty means that artists can reach new audi­ences and rev­enue streams. The Hux­leys call NFTs their "sequin fund", although they have yet to con­vert any of the cryp­tocur­ren­cy they've earned into real dollars.
"That will hap­pen when our sequin fund gets too low and we need more mon­ey to make art," Will says.
He adds, how­ev­er, that the NFT mar­ket­place doesn't feel "over­ly tangible".
"I don't think we would ever rely on its sta­bil­i­ty as a plat­form. Tech­nol­o­gy moves so fast, but art remains con­stant. The art is what's most impor­tant to us."
Although NFTs can be traced back to 2014, the tech­nol­o­gy explod­ed into main­stream atten­tion last year when an NFT fea­tur­ing a col­lage of 5000 dig­i­tal images by an artist most peo­ple had nev­er heard of, Beeple, sold for US$69.3 mil­lion ($99.4 mil­lion) at a Christie's online auc­tion. That's more than the auc­tion record for a Raphael, a Tit­ian, or a Turn­er – artists who have stood the test of time.
The pro­po­nents of NFTs viewed the Beeple sale as an exam­ple of the technology's pow­er to democ­ra­tise the arts and smash pre­vail­ing hier­ar­chies. Scep­tics saw it as a farce, proof of an inflat­ed and unsus­tain­able mar­ket – and they're feel­ing vin­di­cat­ed. Oth­ers have yet to make up their minds and are explor­ing the tech­nol­o­gy for them­selves, decid­ing whether NFTs are a fad, or an impor­tant new direc­tion in art, and worth invest­ing in – espe­cial­ly now. As Will Hux­ley puts it, quot­ing his physi­cist dad, "what­ev­er goes up, must come down, and vice ver­sa. It's the law of physics".
Inter­na­tion­al art auc­tion giants includ­ing Christie's and Sotheby's are sell­ing NFTs by the vir­tu­al truck­load. The tech­nol­o­gy has been hard to ignore. Christie's sold about US$150 mil­lion worth of NFTs last year, while Sotheby's trad­ed near­ly US$100 mil­lion worth. That's a frac­tion of the bil­lions these auc­tion hous­es turn over each year, but in an Aus­tralian con­text, US$250 mil­lion is huge: almost triple the entire tak­ings at art auc­tions in Aus­tralia last year. The NFT mar­ket here, though, is still in its infan­cy – not a sin­gle NFT has come up for sale at art auc­tion in Australia.
One Aus­tralian auc­tion house, how­ev­er, recent­ly announced that it would start accept­ing cryp­tocur­ren­cy. In an Aus­tralian first, Smith & Singer is tak­ing cryp­tocur­ren­cy as pay­ment for works in its cur­rent Brett White­ley exhi­bi­tion in Mel­bourne. Telling­ly, Smith & Singer have no imme­di­ate plans to sell NFTs. Chief exec­u­tive offi­cer Gary Singer says the com­pa­ny is "a bit more old-fash­ioned when it comes to phys­i­cal art" and isn't sure that NFTs are a last­ing thing.
Some well-estab­lished Aus­tralian artists are not exact­ly rush­ing to get in on the action either. When I try to con­tact Lindy Lee, who made head­lines with her $14 mil­lion sculp­ture com­mis­sion for the Nation­al Gallery of Aus­tralia, her deal­er comes back to me and says that Lee "has noth­ing to say on the sub­ject", which in some ways speaks volumes.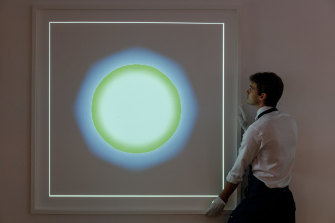 Anoth­er Aus­tralian artist, Danie Mel­lor, wor­ries about NFTs' envi­ron­men­tal impact, as mint­ing and trad­ing NFTs is carbon-intensive.
Says Mel­lor: "At the moment I feel hes­i­tant giv­en the sheer vol­ume and quan­ti­ty of NFTs being sold, and some of the rea­sons they are being acquired, along with their ener­gy foot­print, so it can feel chal­leng­ing." He is open to work­ing with NFTs "under the right cir­cum­stances and at the right time".
So, what do NFTs offer "tra­di­tion­al" col­lec­tors that the cur­rent art mar­ket does not? That's a ques­tion that long-stand­ing Syd­ney art deal­er Justin Miller is exploring.
"A great deal of the [NFT] mar­ket is aimed at the 'cryp­to-bro' con­sumer, and I was inter­est­ed to look at how one might intro­duce more tra­di­tion­al art buy­ers into this space," says Miller, who was chair­man of Sotheby's Aus­tralian arm for more than a decade.
Last year, Miller and his old school friend, ven­ture cap­i­tal­ist Mark Carnegie, co-fund­ed a phil­an­thropic project involv­ing eight Aus­tralian artists work­ing in a range of medi­ums includ­ing bark paint­ing, street art, draw­ing and water­colour. The project sup­port­ed these artists to cre­ate new dig­i­tal art­works that were mint­ed as NFTs and auc­tioned, with all the mon­ey going back to the artists.
Miller found that the major weak­ness with NFTs is the com­plex­i­ty involved in buy­ing them. Peo­ple accus­tomed to going to a com­mer­cial gallery and buy­ing art with cash or cred­it are put off by the many hoops they must jump through to buy an NFT. They need to organ­ise a dig­i­tal wal­let, obtain cryp­tocur­ren­cy, trans­fer that cryp­tocur­ren­cy into their dig­i­tal wal­let, link their dig­i­tal wal­let to an NFT mar­ket­place, cre­ate a user account with the NFT mar­ket­place, use their cryp­tocur­ren­cy to pur­chase the NFT. A lot of peo­ple give up halfway through.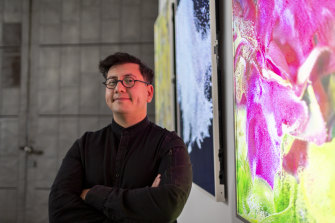 "Sure it has its prob­lems, any tech­nol­o­gy in its infan­cy does, but those prob­lems will be sort­ed," Miller says. "You have to think ahead and think about future con­sumers. In future, a lot of col­lec­tors will col­lect online, they will dis­play their art­works online, they'll have homes online, they'll have avatars online, their lives will be spent very much more online than ours are."
If that sounds ter­ri­bly dispir­it­ing, you're prob­a­bly from a time when cul­tur­al objects were things you could touch, han­dle, store on a shelf, hang on a wall, play on a turntable, and phys­i­cal­ly lend and bor­row. A gen­er­a­tional divide appears at play when it comes to NFTs. Just look at the sale of Beeple's now-famous art­work Every­days: The First 5000 Days. As report­ed in The Art News­pa­per, 58 per cent of bids for the work were placed by Millennials.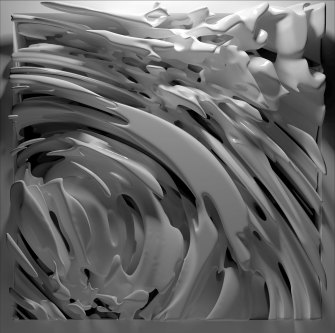 What do Australia's pub­lic art insti­tu­tions make of NFTs? The Nation­al Gallery of Aus­tralia, which has been at the fore­front of respond­ing to gen­der-relat­ed issues, has yet to form a posi­tion. The Art Gallery of NSW is watch­ing devel­op­ments and dis­cussing NFTs with artists and muse­um col­leagues around the world
"Deci­sions about NFTs for our state col­lec­tion will be made with many con­sid­er­a­tions in mind includ­ing artis­tic mer­it, longevi­ty, sus­tain­abil­i­ty and con­ser­va­tion," says AGNSW deputy direc­tor and direc­tor of col­lec­tions Maud Page.
The Aus­tralian Cen­tre for the Mov­ing Image in Mel­bourne, which has a long his­to­ry of acquir­ing dig­i­tal art and sup­port­ing dig­i­tal artists, is inter­est­ed in some of the artists who are explor­ing NFTs as a sales mech­a­nism but does not have a cur­rent plan to pur­chase NFTs.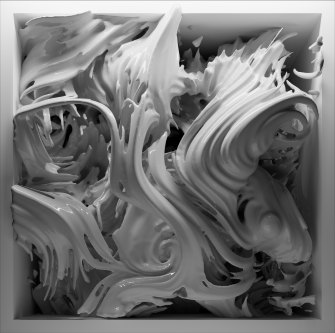 The Nation­al Gallery of Vic­to­ria, though, has dipped its toe in the water as part of its "respon­sive col­lect­ing" pol­i­cy. The gallery has acquired three NFTs from Turk­ish-born media artist Refik Anadol's Quan­tum Mem­o­ries: Noise, and two NFTs from British artist Damien Hirst's The Cur­ren­cy.
Hirst's much-pub­li­cised Cur­ren­cy project com­pris­es 10,000 small dot paint­ings (on A4 size paper) and 10,000 NFTs that cor­re­spond to each of those paint­ings. The NFTs were ini­tial­ly offered for sale on the Heni online mar­ket­place and suc­cess­ful buy­ers ulti­mate­ly have to decide whether they want to keep their NFT or the cor­re­spond­ing phys­i­cal paint­ing. Whichev­er they choose (NFT or paint­ing), Hirst will destroy the oth­er. The NGV has bought two of Hirst's NFTs so that it can keep an exam­ple of both the NFT and the phys­i­cal painting.
"We plan to dis­play the phys­i­cal paint­ing along­side the dig­i­tal art­work, which I think is a real­ly fas­ci­nat­ing way of approach­ing NFTs as a con­ver­sa­tion about art," says the NGV's assis­tant direc­tor, cura­to­r­i­al and audi­ence engage­ment, Don­na McColm.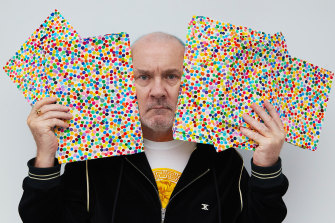 The Cur­ren­cy cuts to the core of the NFT quandary – where is the line between art and cur­ren­cy, cur­ren­cy and art? What mat­ters more to you, the dig­i­tal or the phys­i­cal? And what, ulti­mate­ly, will be worth more, not just in mon­e­tary terms, but culturally?
Load­ing
Will we be sigh­ing in front of an NFT in a hun­dred years' time as we do before Leonar­do da Vinci's Mona Lisa, van Gogh's Sun­flow­ers, or Emi­ly Kame Kngwarreye's Big Yam Dream­ing? Or will NFTs have passed into the shal­low grave of obso­lete tech­nolo­gies, like VHS and Beta?
"I would be a ridicu­lous per­son if I told you I could guar­an­tee any­thing in the NFT space," says Grey. "Expe­ri­enc­ing some­thing in an ear­ly adop­tive phase is very excit­ing, and if you're doing it because you want some huge pay­out in 20 years and you want a guar­an­tee, I'm not sure that any­body could give that … but like any­thing in life, the big­ger the risk, the greater the return."
A cul­tur­al guide to going out and lov­ing your city. Sign up to our Cul­ture Fix newslet­ter here.