Warnings on crypto, Bitcoin have materialized, says central bank body BIS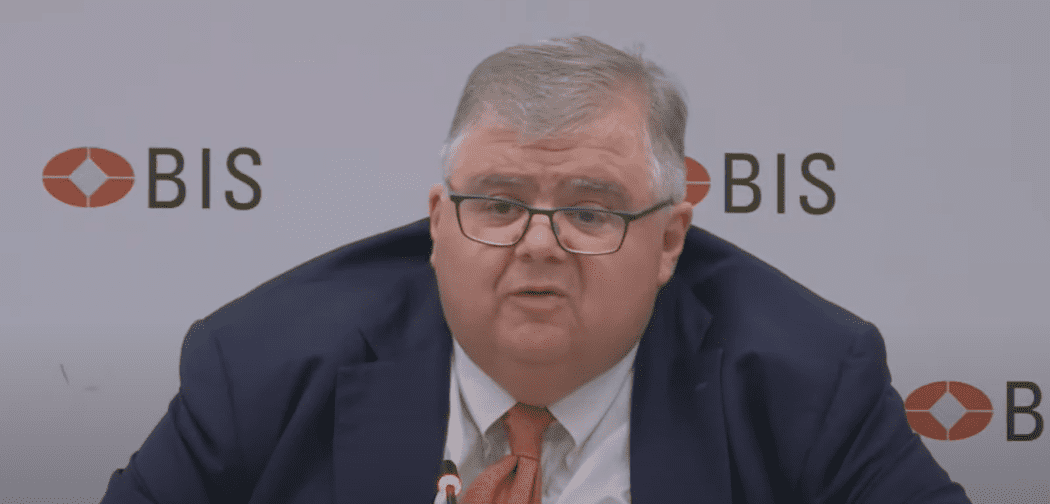 Unless backed by the trust inher­ent in mon­ey issued by a cen­tral bank, Bit­coin and oth­er cryp­tocur­ren­cies are unlike­ly to help in a glob­al econ­o­my fac­ing an increas­ing risk of reces­sion, the Bank for Inter­na­tion­al Set­tle­ments said.
"Recent events have shown how struc­tur­al flaws pre­vent cryp­to from achiev­ing the lev­els of sta­bil­i­ty, effi­cien­cy or integri­ty required for a mon­e­tary sys­tem," the Switzer­land-based BIS said in its annu­al report released on Sunday.
"The recent implo­sions of the Ter­ra sta­ble­coin and its twin coin Luna are only the most spec­tac­u­lar col­laps­es in the cryp­to sec­tor," the inter­na­tion­al orga­ni­za­tion aim­ing to sup­port cen­tral banks' pur­suit of mon­e­tary and finan­cial sta­bil­i­ty said. "Many less­er-known coins have seen their prices drop by more than 90% rel­a­tive to their peaks last year," it added.
The Ter­ra-LUNA deba­cle along with Bitcoin's price slump are reflec­tive of the "struc­tur­al prob­lem" in the asset class, BIS Gen­er­al Man­ag­er Agustin Carstens told reporters in a press con­fer­ence on Thurs­day. The com­ments and the report were embar­goed until Sunday.
"Sta­ble­coins have often­times proven to be every­thing else but sta­ble," with Bitcoin's "very inher­ent prob­lems" threat­en­ing the appli­ca­tion of inno­va­tions in DeFi for the ben­e­fit and sta­bil­i­ty of the finan­cial sys­tem, Carstens said. "I think all these weak­ness­es that were point­ed out before have pret­ty much mate­ri­al­ized," he added.
Sta­ble­coins are always in search of a nom­i­nal anchor, to "pig­gy­back on the cred­i­bil­i­ty pro­vid­ed by the unit of account issued by the cen­tral bank," the BIS said in its report. "The fact that sta­ble­coins must import the cred­i­bil­i­ty of cen­tral bank mon­ey is high­ly reveal­ing of crypto's struc­tur­al short­com­ings," it added. "Only the cen­tral bank can pro­vide the nom­i­nal anchor that cryp­to craves."
Author­i­ties should ensure cryp­to and DeFi activ­i­ties com­ply with require­ments for com­pa­ra­ble tra­di­tion­al activ­i­ties, the BIS said. "Sta­ble­coin issuers, for instance, resem­ble deposit-tak­ers or mon­ey mar­ket funds."
Con­sumer pro­tec­tion is also key and sound reg­u­la­tion should be in place to over­see ade­quate dis­clo­sure of dig­i­tal asset adver­tis­ing, which can often be mis­lead­ing and down­play risks, accord­ing to the BIS.
The grow­ing cryp­to invest­ment from tra­di­tion­al finan­cial insti­tu­tions can also mean that shocks to the cryp­to sys­tem could have spillovers, the BIS said as caution.
How­ev­er, the cryp­to melt­down is unlike­ly to cause a sys­temic cri­sis sim­i­lar to how the implo­sion of bad loans trig­gered the Glob­al Finan­cial Cri­sis between mid 2007 and ear­ly 2009, Carstens said in com­ments report­ed by Reuters. Loss­es would be "siz­able" with the "opaque nature" of the cryp­to indus­try feed­ing "uncer­tain­ty," the news agency said para­phras­ing his comments.
"Tra­di­tion­al finan­cial sta­bil­i­ty con­cerns stem­ming from run risk are an urgent pol­i­cy chal­lenge," the BIS said in its report. "How­ev­er, focus­ing on prices diverts atten­tion away from the deep­er struc­tur­al flaws in cryp­to that make it unsuit­able as the basis of a mon­e­tary sys­tem that serves soci­ety," it added. "We should also keep these longer-term struc­tur­al issues on our radar."
"Instead of serv­ing soci­ety, cryp­to and DeFi (decen­tral­ized finance) are plagued by con­ges­tion, frag­men­ta­tion and high rents, in addi­tion to the imme­di­ate con­cerns about the risks of loss­es and finan­cial insta­bil­i­ty," the insti­tu­tion, which acts as a think tank for cen­tral banks glob­al­ly, said.
See relat­ed arti­cle: BIS: DeFi has few real-econ­o­my uses, says 'decen­tral­iza­tion is an illusion'
The com­ments come as the BIS said inter­est rates need­ed to be raised sharply world­wide, even at the cost of hurt­ing growth, as the glob­al econ­o­my faces the risk of infla­tion spi­ral­ing. "The key for cen­tral banks is to act quick­ly and deci­sive­ly before infla­tion becomes entrenched," Carstens told reporters.
A repeat of the stagfla­tion wit­nessed in the 1970s is unlike­ly as "mon­e­tary pol­i­cy and macro­pru­den­tial frame­works" have improved and the world is less reliant on ener­gy, the BIS said. How­ev­er, it said giv­en high debt and over­val­ued asset prices, which it char­ac­ter­ized as finan­cial vul­ner­a­bil­i­ties, any slow­down could get magnified.
Carstens dis­agreed that the inces­sant print­ing of mon­ey by cen­tral banks was the rea­son for run­away infla­tion, an asser­tion put forth by dig­i­tal asset advo­cates high­light­ing the ben­e­fits of coins such as Bit­coin over fiat cur­ren­cies that risk debase­ment.
"Cer­tain­ly, there has been a flare-up of infla­tion, but this has not been the result of a print­ing fringe by the cen­tral banks," Carsten told reporters. Cen­tral banks have man­aged to keep infla­tion "quite low" for the past 40 years, and act­ing quick­ly with recent inter­est rate increas­es should counter "this cur­rent bout of infla­tion," he said.
See relat­ed arti­cle: Cen­tral banks dou­ble down on CBDC issuance: BIS report