18 Million Worth of XRP Now Controlled by Largest BSC Whales: Details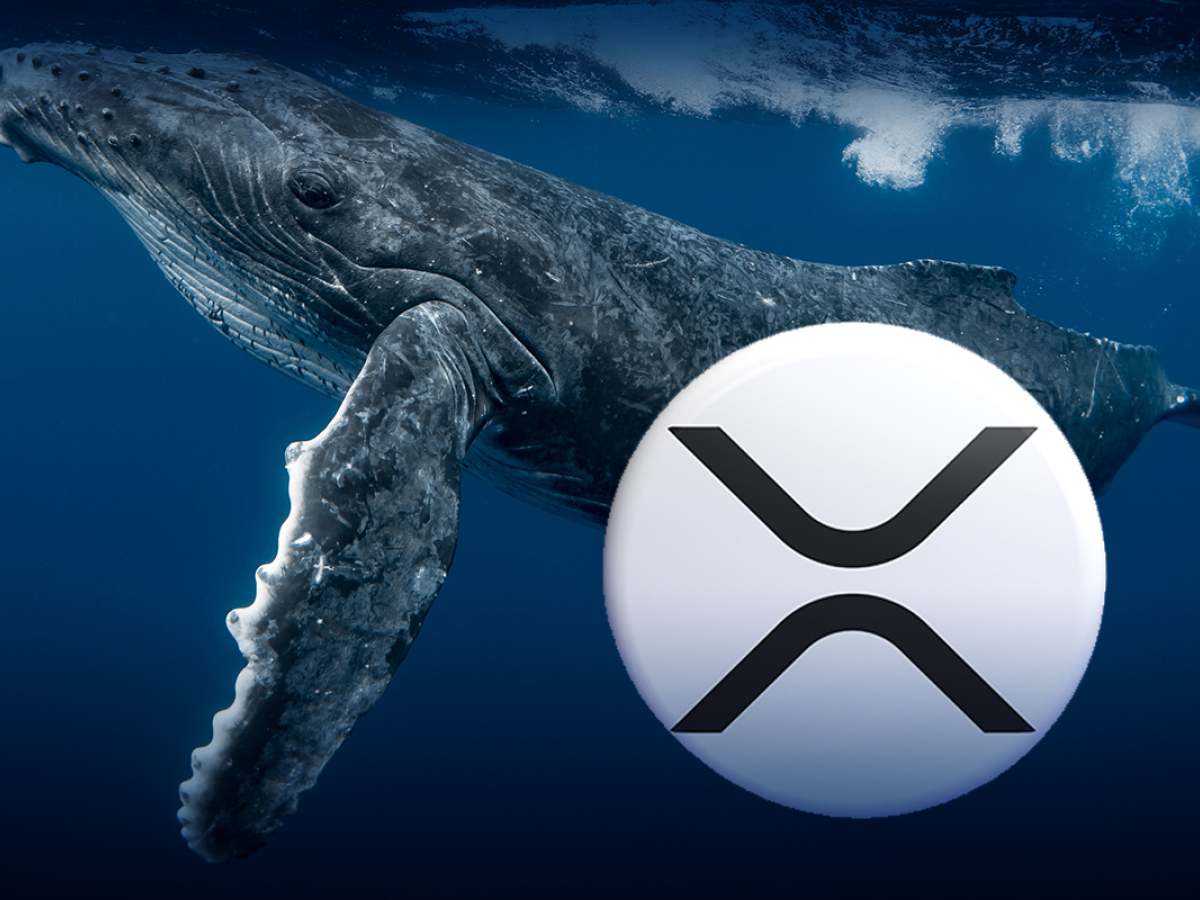 Tomi­wabold Olajide
Whales have been active­ly accu­mu­lat­ing and grow­ing their hold­ings by pur­chas­ing at bargain
Accord­ing to WhaleStats, the top 500 BSC whales are cur­rent­ly "hodling" XRP val­ued at $18,030,448. The XRP token wrapped on the BNB Chain (for­mer­ly known as BSC) has emerged as one of the top assets held by this group of whales.
🐳 The top 500 #BSC whales are hodling

$31,764,270 $DOME
$24,616,348 $Cake
$21,615,656 #MetaWar
$18,030,448 $XRP
$16,643,284 $ADA
$16,450,423 $DOT
$15,235,310 $LYO
$11,954,481 $DOGE

Whale leader­board 👇https://t.co/f4ZJg8SIWe pic.twitter.com/BM0MqDMLq1

— WhaleStats — the top 1000 BSC rich­list (@WhaleStatsBSC) June 26, 2022
Whales have been active­ly accu­mu­lat­ing and grow­ing their hold­ings by pur­chas­ing at a bar­gain in response to the tumul­tuous trad­ing action seen since the begin­ning of 2022. XRP whales hold­ing between 1 mil­lion and 10 mil­lion XRP con­tin­ued their accu­mu­la­tion binge, as report­ed by U.Today in late May.
In the past week, dig­i­tal assets showed mild signs of recov­ery after falling pre­cip­i­tous­ly, caus­ing XRP to rise by as much as 16% on June 24. At the time of pub­li­ca­tion, the price of XRP was $0.366, down 1.28% over the pre­vi­ous day and up 13.69% over the pre­vi­ous week.
Ripple's approach praised by Singaporean regulator
Sop­nen­du Mohan­ty, the chief fin­tech offi­cer of the Mon­e­tary Author­i­ty of Sin­ga­pore (MAS), men­tions Rip­ple in a LinkedIn post. This time, Mohan­ty praised the lead­er­ship of some of the largest com­pa­nies in the indus­try while sum­ma­riz­ing his thoughts at the Point Zero Forum in Switzerland.
In his words, Mohan­ty stat­ed, ЭLead­ers from the Crypto/Token space (Rip­ple and oth­ers) are ful­ly com­mit­ted to build­ing secure and sus­tain­able inno­va­tion, solv­ing real prob­lems, and iden­ti­fy­ing real-econ­o­my oppor­tu­ni­ties. It is heart­en­ing to see the clar­i­ty among CEOs on the need to cre­ate a respon­si­ble and com­pli­ant indus­try. The future is on the right path," he continued.
Brad Gar­ling­house, CEO of Rip­ple, con­tin­ues to reaf­firm that his com­pa­ny's finan­cial sit­u­a­tion is strong enough to sup­port the hir­ing of "hun­dreds" of addi­tion­al employ­ees around the world.
Updates on Ripple SEC lawsuit
In recent updates shared by defense lawyer James K. Filan, "The Notice of Fil­ing of Offi­cial Tran­script of the June 7, 2022 con­fer­ence was filed. This is not the tran­script itself. The par­ties can request redac­tions and it says the tran­script will be pub­lic in 90 days. I sus­pect we will get it sooner."
On June 7, Fed­er­al Judge Sarah Net­burn held an in-per­son con­fer­ence call to dis­cuss the release of the emails of for­mer SEC offi­cial William Hinman.