Uniswap Acquires Ethereum NFT Aggregator Genie, Airdrop Incoming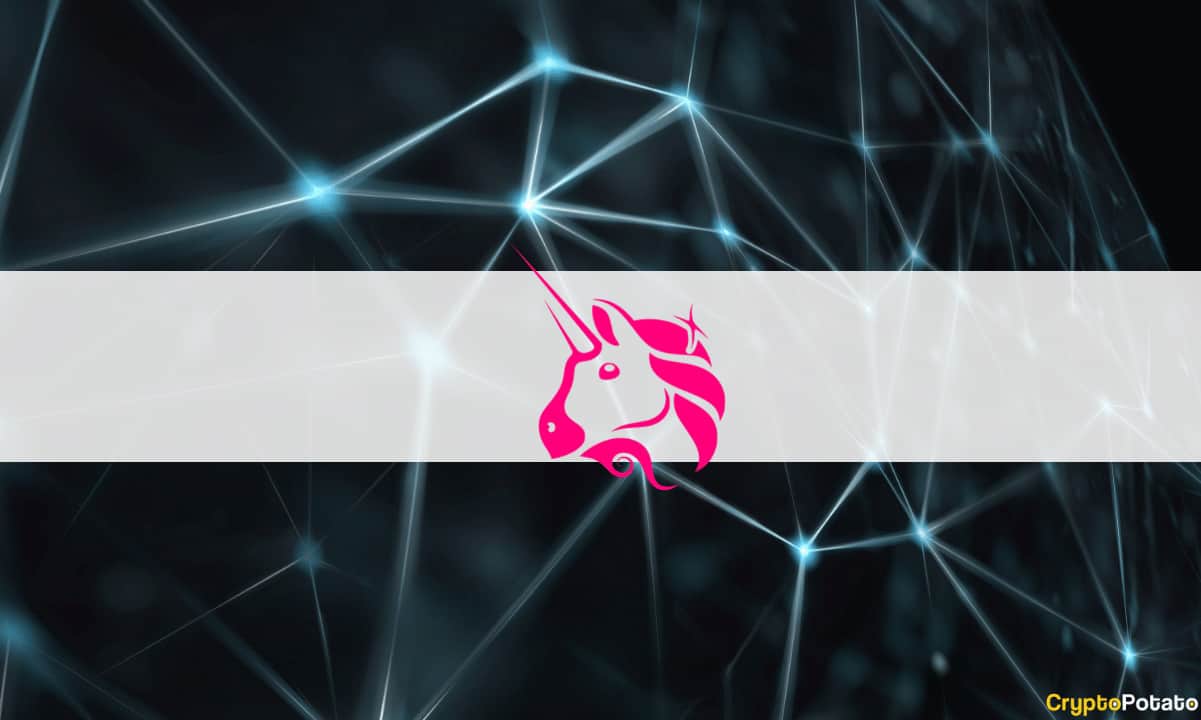 The largest decen­tral­ized exchange, Uniswap Labs, is all set to inte­grate non-fun­gi­ble tokens (NFTs) with the Genie acqui­si­tion. The amount of the deal has not been dis­closed yet.
Uniswap Tapping NFTs
The plan is to expand Uniswap's prod­ucts to include both ERC-20s and NFTs. Its acqui­si­tion of the NFT mar­ket­place aggre­ga­tor is part of its broad­er roadmap to "unlock uni­ver­sal own­er­ship and exchange" on its platform.
Accord­ing to the offi­cial blog post, Uniswap will ini­tial­ly inte­grate NFTs into its web app, allow­ing users to buy and sell such assets across all major mar­ket­places as well as in its devel­op­er APIs and widgets.
For the unini­ti­at­ed, Genie not only enables buy­ing and sell­ing across mar­ket­places, all in a sin­gle trans­ac­tion but also shows list­ings from all major com­pet­ing mar­ket­places. The lat­est acqui­si­tion comes less than two months after NFT giant OpenSea bought Genie rival Gem.
Uniswap also plans to air­drop USDC to ear­ly Genie users in August. Basi­cal­ly, any user who used the plat­form at least once or owned a Genie Gen­e­sis NFT by April 15 will receive the sta­ble­coin, which will be claimable for up to 12 months. The state­ment also said Genie users will con­tin­ue to have unin­ter­rupt­ed ser­vice to the web­site until the new Uniswap NFT expe­ri­ence is available.
In the lat­est memo, the team wrote that NFTs are an "impor­tant gate­way to web3" and went on to add,
"As the world's largest decen­tral­ized exchange pro­to­col, Uniswap is a sim­ple and safe place to access the ben­e­fits of dig­i­tal own­er­ship, offer­ing deep­er liq­uid­i­ty than lead­ing cen­tral­ized exchanges. We're excit­ed to bring what we've learned build­ing DeFi prod­ucts to NFTs, giv­ing even more peo­ple access to dig­i­tal own­er­ship and value."
The acqui­si­tion isn't the first for­ay of Uniswap into the NFT sec­tor. In fact, the DEX launched "Unisocks," link­ing phys­i­cal socks with NFTs in spring 2019.
Current NFT Landscape
While OpenSea con­tin­ues to be the mar­ket leader, oth­er plat­forms such as Look­sRare and Mag­ic Eden have also made their way up. Coin­base also launched an NFT mar­ket­place this year. But the once-hot col­lec­tions have tanked along crypto-assets.
Data com­piled by Dap­pRadar shows that OpenSea's trade vol­ume was down by more than 65% over the past month. Look­sRare and Mag­ic Eden also demon­strat­ed a gloomy pic­ture and were down by over 82% and 58% dur­ing the same peri­od. Oth­er plat­forms such as Axie Infin­i­ty, Decen­tra­land, and Rari­ble also declined by 60%, 53%, and 54%, respec­tive­ly, over the past 30 days.
The bear­ish con­di­tions have not deterred investors from pour­ing cap­i­tal into these NFT projects. Ear­li­er this week, Solana-based NFT mar­ket­place Mag­ic Eden went on to become a uni­corn in less than a year since its launch last Sep­tem­ber, owing to the Series B round of fund­ing being co-led by Elec­tric Cap­i­tal and Grey­lock, which pushed its val­u­a­tion to $1.6 billion.
SPECIAL OFFER (Spon­sored)
Binance Free $100 (Exclu­sive): Use this link to reg­is­ter and receive $100 free and 10% off fees on Binance Futures first month
(
terms
).
PrimeXBT Spe­cial Offer: Use this link to reg­is­ter & enter POTATO50 code to receive up to $7,000 on your deposits.