Solend Faces Backlash For a Not-so-DeFi Move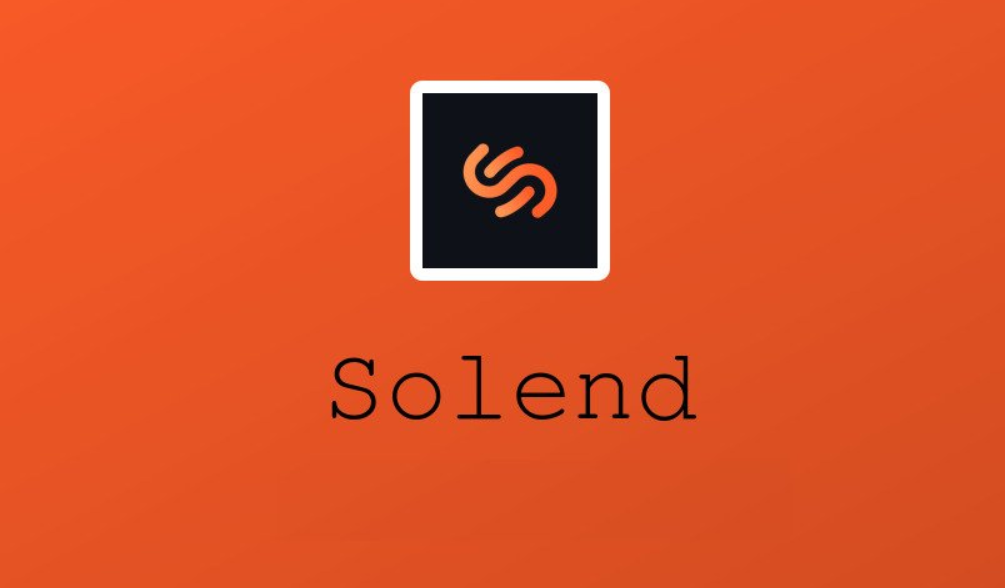 Solend, the DeFi lend­ing plat­form on Solana has been fac­ing crit­i­cal reviews from the entire cryp­tocur­ren­cy com­mu­ni­ty for its actions to pro­tect its platform.
Announce­ments from the project have been spark­ing con­ver­sa­tions around the author­i­tar­i­an actions of DeFi plat­forms when push comes to shove. To under­stand the entire mat­ter com­plete­ly, we will take a look at what Solend actu­al­ly is.
Your cap­i­tal is at risk
What is Solend?
Solend is a Decen­tralised Lend­ing Plat­form that enables lend­ing and bor­row­ing on the Solana Net­work. The con­cept is sim­i­lar to banks, except there are no intermediaries.
This means that in Solend, the bor­row­ers can receive oth­er cryp­tocur­ren­cies by lock­ing up a par­tic­u­lar cryp­tocur­ren­cy- which in this case is Solana. This action is the same as bor­row­ing mon­ey from a bank against some col­lat­er­al, except there is no bank and the trans­ac­tions are com­plete­ly decentralized.
In the cryp­to realm, CEX (Cen­tral­ized Exchanges) and DEX (Decen­tral­ized exchanges) are both promi­nent. Cen­tral­ized exchanges or CEX are sim­ply online banks that deal with cryp­tocur­ren­cy. So nat­u­ral­ly, a major­i­ty of the cryp­tocur­ren­cy enthu­si­asts pre­fer DEX which func­tions based on the con­cept of Decen­tral­iza­tion. This means total auton­o­my over one's assets.
What Triggered the Backlash?
DeFi plat­forms run on pre­de­ter­mined func­tions, which means ide­al­ly, there should be no author­i­ta­tive fig­ure­head. Thus, to make deci­sions about the advance­ments of the plat­forms, DAOs or Decen­tral­ized Autonomous Orga­ni­za­tions are put in place. Solend worked on the same principle.
Things went side­ways when the largest plat­form user and an alleged whale, who had deposit­ed over 95% of the total Solana deposits in Solend amount­ing to around 5.7 mil­lion SOL, bor­rowed $108 mil­lion in the form of USDC and Ether. The plat­form was at a risk of going bust if the price of Solana dropped to US$22.30, there­by liq­ui­dat­ing around $21 million.
Tak­ing the mat­ter into their own hands, the Solend team pro­posed a poll on the DAO to grant them emer­gency author­i­ty to take con­trol of the wal­let and car­ry out the liq­ui­da­tion via over-the-table trans­ac­tions to save the protocol.
This deci­sion was fierce­ly opposed by the com­mu­ni­ty, as it straight up went against the very con­cept of decen­tral­iza­tion. The poll went in favour of the Solend team too. But the back­lash forced them to put up anoth­er poll so as to over­rule the pre­vi­ous poll. The dead­line to vote for the same was 7 hours ini­tial­ly, which then was increased to over 24 hours fol­low­ing heavy criticism.
This time, the deci­sion was over­turned, with a major­i­ty of the par­tic­i­pants vot­ing for decen­tral­iza­tion and the whale's right to auton­o­my over his or her assets.
Vis­it eToro to Buy Solana Now
Your cap­i­tal is at risk
At the time of writ­ing, the Solend team has been con­sis­tent­ly updat­ing the com­mu­ni­ty regard­ing every action on Twit­ter, the lat­est being that the pre­vi­ous­ly unreach­able and inac­tive whale has now start­ed trans­fer­ring assets.
Sev­er­al mem­bers of the cryp­to com­mu­ni­ty have been call­ing out Solend on its actions against decen­tral­iza­tion; the core con­cept behind DeFi. How­ev­er, the team has claimed to take respon­si­bil­i­ty for their actions and that they will coor­di­nate with the whale to ensure the sus­te­nance of the pro­to­col. Cur­rent­ly, the price of Solana is $37.86.
Read More:
Lucky Block — Our Rec­om­mend­ed Cryp­to of 2022
New Cryp­to Games Platform
Fea­tured in Forbes, Nasdaq.com, Yahoo Finance
LBLOCK Token Up 1000%+ From Presale
List­ed on Pan­cakeswap, LBank
Free Tick­ets to Jack­pot Prize Draws for Holders
Pas­sive Income Rewards — Play to Earn Utility
10,000 NFTs Mint­ed in 2022 — Now on NFTLaunchpad.com
$1 Mil­lion NFT Jack­pot in May 2022
World­wide Decen­tral­ized Competitions
Cryp­toas­sets are a high­ly volatile unreg­u­lat­ed invest­ment prod­uct. No UK or EU investor protection.