NFT performance art goes dark with Goblintown, WAGDIE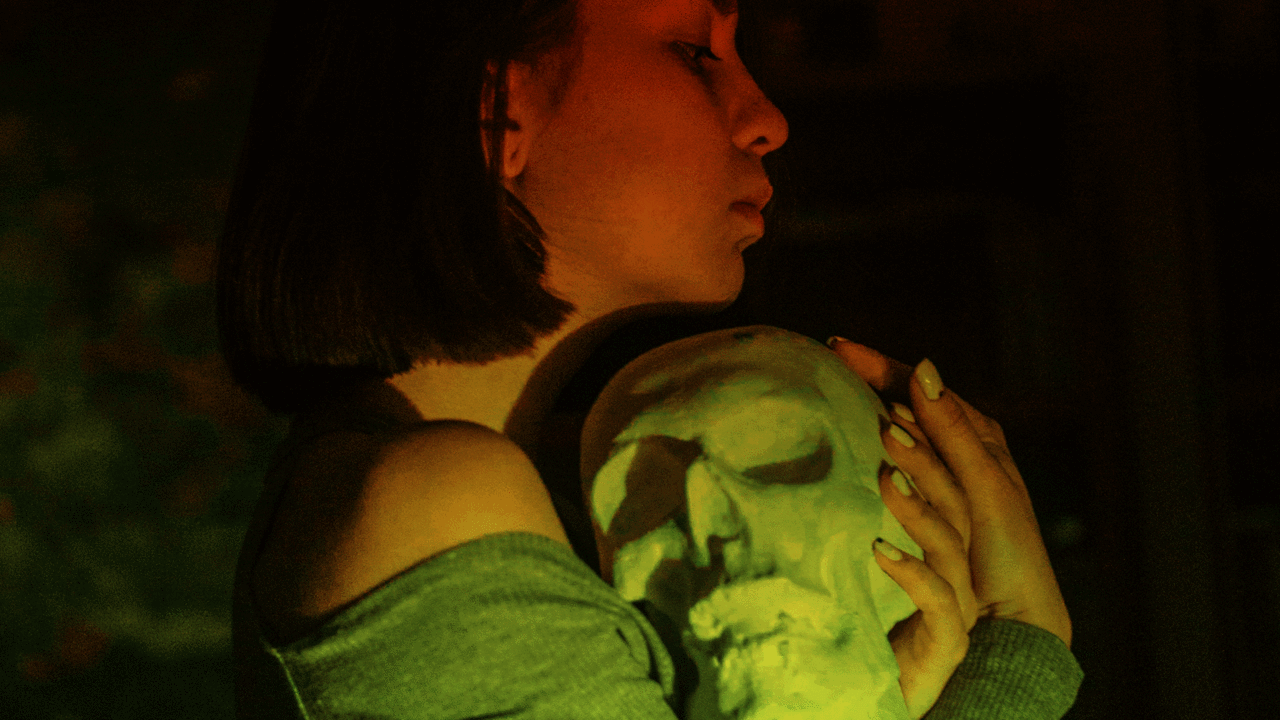 Cast­ing a pall over this week's NFT.NYC fes­tiv­i­ties is the recent cleav­ing of most dig­i­tal assets' value.
With the cryp­to indus­try head­ing into what experts pre­dict is the next "cryp­to winter"—its first since the tech surged into the main­stream dur­ing the pandemic—NFTs are at an inflec­tion point. And that seems to have drudged up an exis­ten­tial cri­sis: What hap­pens when the froth begins to fiz­zle, and an asset class that has sur­vived on its own nov­el­ty thus far isn't so nov­el anymore?
You'd guess that it must inno­vate. And while com­men­ta­tors muse about the hype bub­ble burst­ing, strange things are afoot in NFT world: It's now exper­i­ment­ing with per­for­mance art.
That art is decid­ed­ly pes­simistic, if not painful­ly iron­ic. Over the week­end, some of the thou­sands who descend­ed upon New York City for an annu­al NFT con­fer­ence wit­nessed what appeared to be an anti-cryp­to protest out­side of an NFT streetwear event in the SoHo neigh­bor­hood, a busy shop­ping dis­trict, where pick­eters twirled signs claim­ing "God hates NFTs" and "cryp­to is a sin." As it turned out, the protest was a mar­ket­ing stunt staged by the streetwear brand itself, and the group is set to march again today with signs that read "Vita­lik is the anti-Christ" (a ref­er­ence to Vita­lik Buterin, the cofounder of Ethereum).
But as Bit­coin drops below the $20,000 water­mark, and Ethereum remains just over $1,000, down from a $4,000 peak last year, it's unclear who is being trolled—and who is laughing.
The fake protest was, at least, an obvi­ous stab at humor. But the under­cur­rents are murki­er for the more grotesque projects that have sprung up online, from NFT cre­ators who have plunged per­for­mance art far deep­er into the avant-garde.
Among them is an NFT col­lec­tion called Gob­lin­town, which con­sists of 10,000 hair­less, drool­ing, dis­fig­ured crea­tures, and which had luke­warm suc­cess before host­ing a bizarre Twit­ter Spaces in late May, in which the cre­ators spent three hours growl­ing, gruff­ing, and imi­tat­ing oth­er gob­lin nois­es while ridi­cul­ing any­body who dared to speak up. Eighty thou­sand lis­ten­ers tuned in. Short­ly after­ward, Goblintown's floor price shot up from less than 1 ETH to 8 ETH.
On Twit­ter, users praised the stunt as either a mas­ter­piece of an artis­tic vision­ary or the world's great­est troll, or per­haps both—it's an NFT that knows how to laugh at itself, and is bet­ter (or at least, prici­er) for it.
The worst of times
This trend of per­for­ma­tiv­i­ty in NFTs is in many ways unsur­pris­ing, espe­cial­ly for a com­mu­ni­ty that thrives on spec­ta­cle. But what feels dif­fer­ent, in the wake of crypto's mas­sive crash, is that those acts have seemed to be tinged with dark­ness and self-sab­o­tage, even veer­ing toward nihilism at the extremes.
That's per­haps no bet­ter embod­ied than by WAGDIE, an NFT col­lec­tive that takes crypto's per­pet­u­al­ly opti­mistic slo­gan, WAGMI (which stands for "we're all gonna make it"), and twists it into the new phrase, "we're all gonna die."
Aes­thet­i­cal­ly, WAGDIE's social pres­ence is as creepy as its phi­los­o­phy is bleak, with its Twit­ter posts scrawled in goth­ic font and pop­u­lat­ed with visu­als of skele­tons draped in chain­mail. Its cre­ators rhap­sodize in medieval Eng­lish of vio­lent "sac­ri­fices" that must be made—an abstract con­cept that was glar­ing­ly crys­tal­lized in ear­ly June when the col­lec­tive pur­chased a Mutant Ape, a hun­dred-thou­sand-dol­lar NFT from the cre­ators of the blue-chip Bored Ape Yacht Club, sim­ply to burn it away into obliv­ion by send­ing the asset to a "dead" wal­let that nobody will ever be able to access, orches­trat­ed in con­cert with a 30-minute Twit­ter Spaces of crack­ling fire sounds. In response, the val­ue of WAGDIE's own NFTs rose.
The goals of the col­lec­tive are occult to the observ­er. Does it sub­sist on shock? Is it try­ing to prop up the val­ue of NFTs by increas­ing their scarci­ty? Or is it real­ly try­ing to burn them all to the ground?
While WAGDIE's busi­ness mod­el is prob­a­bly unsustainable—and many of its fol­low­ers prob­a­bly hope we're not all gonna die—its sen­ti­ment seems to have struck a nerve with the NFT com­mu­ni­ty all the same, at a time when nihilism feels like the zeit­geist. In 2021, the market's ebul­lience encour­aged the devel­op­ment of NFTs with increas­ing­ly out­landish appli­ca­tions, from a mem­ber­ship card to a lux­u­ry sup­per club, to dig­i­tal race­hors­es you can breed for sport, to the right to decide what gets tat­tooed on a Russ­ian ten­nis player's bicep. But now, much of the com­mu­ni­ty is ready for the inevitable culling—when the bloat will be cut away, and worth­while projects are the only ones left.
We're not all gonna die, but per­haps the moment we're faced with here is a rebirth—a new idea of what NFTs are and what place they will hold in our lives in the future, as more projects seek to push the bound­aries of our exist­ing beliefs. As for what comes next? We're still in the dark.