Fuma Price Soars as It's Launching Dex, Games, Wallet &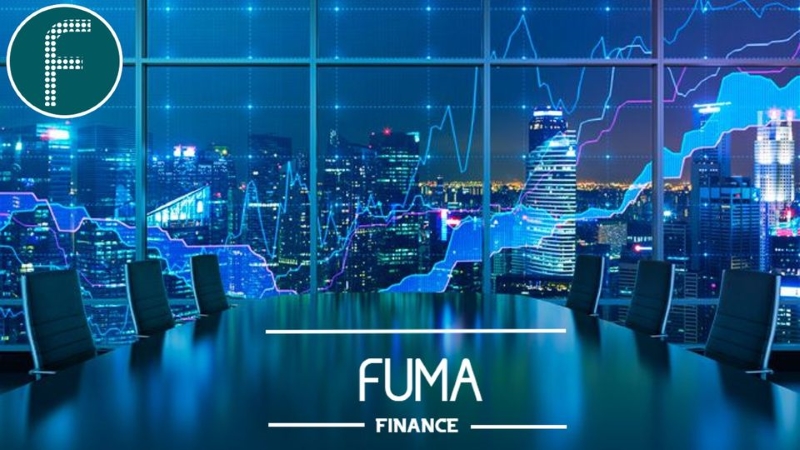 Abid­jan, June 22, 2022 (GLOBE NEWSWIRE) — As Decen­tral­ized Finance or pop­u­lar­ly known as Defi is rapid­ly and mas­sive­ly acquir­ing the mar­ket from banks, lead­ing many to believe that Defi is the way of the future but Defi is still evolv­ing, and new and high-poten­tial projects are being added daily.
Fuma Finance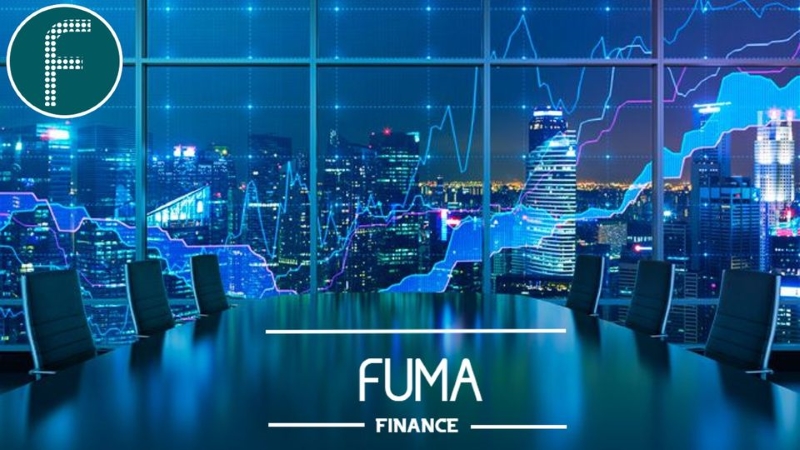 Fuma Finance is one of the new­ly launched defi projects hav­ing updat­ed blockchain with a lot of aspir­ing fea­tures intend­ing to assist peo­ple who are hav­ing dif­fi­cul­ties in the defi sector.
Fuma Finance has been launched on the most depend­able, secure, and cost-effec­tive blockchain, which is, of course, BSC (Binance Smart Chain). Fuma Finance has its token, FUMA, which was cre­at­ed to become the most use­ful defi token.
Every time some­one buys, sells, swaps, or trans­fers FUMA Tokens, 1% of the tokens are burned, accord­ing to Fuma's bot­tom line. As a result, the sup­ply of tokens is steadi­ly decreasing.
What's so spe­cial about Fuma Finance?
New things take time in tak­ing over the Mar­ket hold­ers but when they do they become the sole run­ners just like what hap­pened to Nokia when at one time they were rul­ing the mobile indus­try but they didn't evolve.
So, there will be three fea­tures to be highlighted.
1. Fuma tokens are decen­tral­ized tokens cre­at­ed on the BSC, they are unstop­pable, decen­tral­ized, and open to any­one, and Fuma tokens allow you to cre­ate a secure decen­tral­iza­tion for your company.
2. Fuma tokens are based on cut­ting-edge tech­nol­o­gy and the depend­able Binance blockchain and have been designed to meet future chal­lenges. FUMA is also build­ing mul­ti-Chain computability.
3. Fuma Tokens have an anti-infla­tion­ary fea­ture. This means that 1 per­cent of FUMA Tokens are burned every time some­one buys, sells, swaps, or trans­fers them. As a result, the sup­ply of tokens will decrease day by day and believe us when we say that this is exact­ly what a project needs to shine in this crowd­ed cryp­tocur­ren­cy mar­ket. More than 100,000 tokens have already burnt, which is 2% of total supply.
4. Low Sup­ply: Token Sup­ply (Num­ber of tokens) is the most impor­tant fac­tor which direct­ly effects the Token Price. FUMA has very low sup­ply. Total Sup­ply was only 5,000,000 (source: Coin­Mar­ket­Cap) in which 100,000 tokens was already burned.
Why Choose FUMA over oth­er Defi Projects?
The goal of FUMA Tokens was to make it the most use­ful defi token. And, as we all know, the low­er the sup­ply, the high­er the price, and the sup­ply of FUMA is already lim­it­ed to 5 mil­lion, which will con­tin­ue to decrease as the token burn mech­a­nism works.
FUMA is high­ly decen­tral­ized, as opposed to projects like Solana, which many peo­ple still believe are not decen­tral­ized along with that FUMA have a tech­no­log­i­cal advan­tage over oth­er Defi projects.
FUMA Tokens are built on cut­ting-edge tech­nol­o­gy and the depend­able Binance blockchain to meet future chal­lenges and can be upgrad­ed as needed.
FUMA also has a high excel­lent burn­ing mechanism.
Future RoadMap
Fuma­Pay launched
Fuma Finance is not only enter­ing the Defi sec­tor, but they intend to dom­i­nate it. Fuma­Pay is a glob­al cryp­to pay­ment sys­tem devel­oped by Fuma Finance.
Because FUMA is built on Binance Smart Chain and list­ed on a decen­tral­ized exchange, any­one can inte­grate it into their web­site and start accept­ing online pay­ments (Pan­CakeSwap).
FUMA is an anti-infla­tion token that pro­vides investors and hold­ers with valu­able assets. The main ben­e­fit of FUMA over Bit­coin and Ethereum is its low trans­ac­tion fee (less than 0.2 $) and light­ning-fast trans­ac­tion speed (approx 10 sec.). Through Pan­CakeSwap, FUMA can be eas­i­ly exchanged for any major cryp­to asset.
FumaSwap
Hav­ing their Decen­tral­ized Exchange is always an advan­tage of a blockchain or Defi project because DEX­es always help blockchains to get liq­uid­i­ty and get a strong user­base just like it helped Ethereum with Uniswap and Binance with Pancakeswap.
Fuma Finance is also going to launch its own DEX with the name FumaSwap which will not only allow peo­ple to swap dif­fer­ent cur­ren­cies for Fuma but will also have fea­tures like Stak­ing etc.
Fuma­Fi­nance is not only com­ing with the lat­est tech­nol­o­gy but they also have a high­ly qual­i­fied and expe­ri­enced team and this is why Fuma­Fi­nance is the most under­rat­ed but high-poten­tial project in the Defi Sector.
For more infor­ma­tion about the project, please vis­it the web­site: https://fuma.finance/
Also join the community:
Twit­ter: https://twitter.com/fumafinance
Telegram: https://t.me/fuma_finance
Face­book: https://www.facebook.com/FumaFinance-106605438452591