EXCLUSIVE: 2021 NFT Recap On Big Brands, Apes Flipping Punks, Non-Ethereum Projects And Discord With NFT Experts — Pepsico (PEP)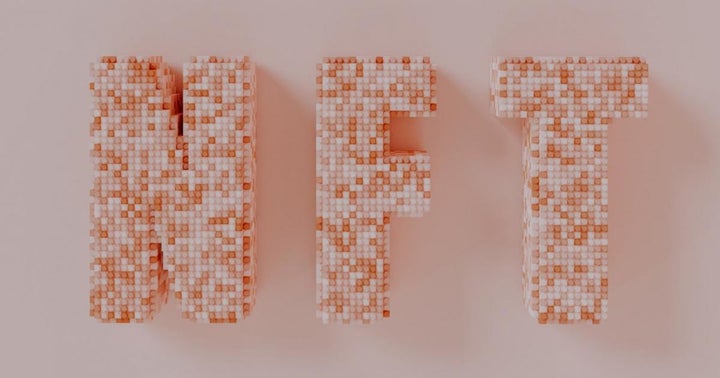 The year 2021 could go down as the year that NFTs became the talk of cryp­tocur­ren­cy and a favorite for many investors. This may be the start of a mul­ti­ple year run or a one-time moment in the spot­light. Ben­zin­ga recent­ly chat­ted with sev­er­al NFT investors and indus­try experts to recap the excit­ing year for the sector.
The NFT Experts: Ben­zin­ga spoke to the fol­low­ing for their takes on NFTs in 2021.
Luc Doucet – NFT Advo­cate, Founder The First Mint
Avery Akki­neni – Pres­i­dent of Vayn­erN­FT
Josh Ong – NFT Col­lec­tor, NFT Consultant
Hunter Orrell – Web 3.0 Investor
Matt Hig­gins – Co-founder, CEO RSE Ven­tures
Big Brands: An ongo­ing theme in 2021 was the push from major brands to expand into the NFT sec­tor. This includ­ed the likes of Pep­si­Co (NYSE:PEP) with their own NFT launch, Nike Inc (NYSE:NKE) buy­ing RTFKT and Adi­das (OTC:ADDYY) part­ner­ing with Bored Ape Yacht Club, PUNKS Comics and Gmoney.
Vayn­erN­FT was among the com­pa­nies that helped onboard big brands like Pep­si to the NFT space.
"Bring­ing cen­turies of brand-build­ing expe­ri­ence with them, brands join­ing the NFT space legit­imizes it in major ways, while open­ing the flood­gates for main­stream con­sumers," Akki­neni said.
Doucet was more cau­tious of big brands enter­ing the space, call­ing some of the entries "half-baked efforts." Doucet praised Adi­das, who is tak­ing their time to enter in a "taste­ful and com­mu­ni­ty-cen­tric fashion."
Ong shared some of the cau­tion from Doucet.
"There's going to be some ten­sion between the decen­tral­ized val­ues from those ear­ly to the space and brands' incli­na­tions toward high con­trol and cen­tral­iza­tion," Ong said. "Inter­nal advo­cates at these brands will play a cru­cial part in help­ing them nav­i­gate their tran­si­tion to web3."
Orrell said big brands help onboard more peo­ple to the NFT space but said the NFT ecosys­tem isn't reliant on big brands.
"My hon­est opin­ion is that brands that use NFTs well and build unique and indus­try lead­ing mechan­ics for their fans will be the ones that are impor­tant and not the brands who are just slap­ping NFT onto every­thing," Orrell said.
Bored Ape Yacht Club: Every month in 2021 fea­tured major sto­ry­lines for the NFT col­lec­tion Bored Ape Yacht Club. By the end of 2021, Bored Apes had briefly passed the floor price of Cryp­toP­unks, rep­re­sent­ing a flip­ping of the old blue chip by the new blue chip.
Ong, who owns two Bored Ape NFTs, was sur­prised to see Apes pass Cryp­toP­unks this soon.
"I'm def­i­nite­ly bull­ish on the util­i­ty that comes with mem­ber­ship in the Yacht Club and the momen­tum of hav­ing an active team on the project," Ong said.
Orrell, who is a mem­ber of the Bored Ape com­mu­ni­ty, said he orig­i­nal­ly didn't think the flip­ping would hap­pen in 2021. A key moment in 2021 led Orrell to believe Apes would pass Punks in val­ue by ear­ly 2022.
"Towards the mid­dle of the year you could tell the com­mu­ni­ty was dif­fer­ent and that Yuga Labs were exe­cut­ing at a lev­el almost no one else was," Orrell said. "I remem­ber see­ing the lines for BAYC events in NYC and real­iz­ing it wasn't just own­ers any­more, but now fans of the brand joined the lines."
Doucet said the trend could con­tin­ue in 2022 with Apes get­ting passed by a dif­fer­ent NFT collection.
Hig­gins admits he didn't see Bored Apes flip­ping Cryp­toP­unks in floor price val­u­a­tion in 2021. Hig­gins, who is an investor in Axie Infin­i­ty and Dap­per Labs, said Gary Vayn­er­chuk showed him Cryp­toP­unks in March and sug­gest­ed he buy some.
"Open your phone right now and buy five of them!" Hig­gins said Vee told him, admit­ting he did not buy any Punks at the time.
Relat­ed Link: Top 10 NFT Projects By All-Time Sales Volume
2021 Trends: While NFTs were an over­all surg­ing trend in 2021 even pass­ing search­es for "cryp­tocur­ren­cy" dur­ing the year on Google, there were sev­er­al trends with­in the NFT sec­tor includ­ing PFPs, play-to-earn and NFT utility.
"PFPs are here to stay, but will take mas­sive leaps for­ward in late 2022 and 2023 once Twit­ter, Dis­cord and oth­er web2 plat­forms get on board," Doucet said.
Util­i­ty was the biggest trend Akki­neni point­ed to for NFTs in 2021.
"We antic­i­pate the trend will con­tin­ue; with phys­i­cal, dig­i­tal and expe­ri­en­tial access grant­ed by token own­er­ship," Akki­neni said.
Hig­gins called out toke­nomics dri­ven by util­i­ty as a key trend in 2021.
"Cyberkongz real­ly blazed the trail in my opin­ion by devel­op­ing a strong com­mu­ni­ty under­pinned by thought­ful toke­nomics, aka bananas," Hig­gins said.
Toke­nomics and util­i­ty are the rea­sons why Hig­gins sees play to earn as the next mul­ti-bil­lion dol­lar indus­try as a nat­ur­al exten­sion of what is already hap­pen­ing with gaming.
"How many bil­lions of dol­lars are spent on skins with no util­i­ty beyond in-game per­for­mance or pres­tige? Now lay­er in the abil­i­ty to earn tokens in the meta­verse and actu­al­ly own the under­ly­ing IP of an NFT that itself might appre­ci­ate in val­ue – it's going to be massive."
Can Ethereum Be Caught?: The major­i­ty of big NFT col­lec­tions were mint­ed on the Ethereum (CRYPTO: ETH) blockchain in 2021.
"I hon­est­ly can't wait for the day where we don't even talk or care about what blockchain an NFT is on. In the near future, ask­ing what chain the NFT is on will be like ask­ing what mobile provider you use to surf Insta­gram – who cares!" Doucet said.
Ong high­light­ed Solana (CRYPTO: SOL), Poly­gon (CRYPTO: MATIC) and Immutable X (CRYPTO: IMX) being used for NFTs in 2021.
"This doesn't have to be a win­ner-take-all, espe­cial­ly as bet­ter cross-chain solu­tions arrive," Ong said.
Orrell high­light­ed Poly­gon as a poten­tial win­ner going for­ward thanks to almost nonex­is­tent gas fees. Orrell also sin­gled out Tezos as a sur­pris­ing suc­cess sto­ry in 2021.
"My pre­dic­tion is that we will see Poly­gon and Tezos grow more in 2022, espe­cial­ly Poly­gon due to P2E gam­ing," Orrell said.
Hig­gins sug­gest­ed Alo­grand (CRYPTO: ALGO) as an NFT cryp­tocur­ren­cy to watch.
"They are build­ing some­thing spe­cial and in many ways supe­ri­or to ETH," Hig­gins said.
Hig­gins said it will be a long time before Ethereum gets knocked from its NFT lead­er­ship position.
Growth of Dis­cord, Twit­ter Spaces: Two com­pa­nies that have ben­e­fit­ted from the growth of NFTs are Dis­cord and Twit­ter Inc (NYSE:TWTR) thanks to its Spaces function.
"It's (Dis­cord) very sim­i­lar to the chat rooms we fre­quent­ed in the 1990s and pro­vides that at the end of the day, the meta­verse we all desire is just a basic chat with emo­jis and like-mind­ed peo­ple," Doucet said of Discord.
Akki­neni called Dis­cord the "lifeblood of the NFT com­mu­ni­ty today" and said NFT news breaks on Twitter.
"I do see room for anoth­er play­er in the space; par­tic­u­lar­ly in bridg­ing the social aspects of users dis­play­ing NFT col­lec­tions; which is a bit of a gap at the moment," Akki­neni said.
Orrell sees oth­er social media plat­forms LinkedIn and Insta­gram gain­ing from more NFT brands using the sites from a "mar­ket­ing per­spec­tive and cul­tur­al perspective."
Hig­gins came up with a great anal­o­gy to explain how impor­tant Dis­cord is to the NFT community.
"Dis­cord is to the meta­verse what lithi­um bat­ter­ies are to Tes­la. Maybe one day some­thing else might pow­er a Tes­la, but for now, with­out those bat­ter­ies, there is no Tes­la," Hig­gins said.
Relat­ed Link: EXCLUSIVE: NFT Experts On What's Hot For 2022: Pre­dic­tions, Coin­base Launch, NFL NFTs And More
Pho­to: Cour­tesy of Unsplash