'NFT' Recognized as Collins Dictionary Word of the Year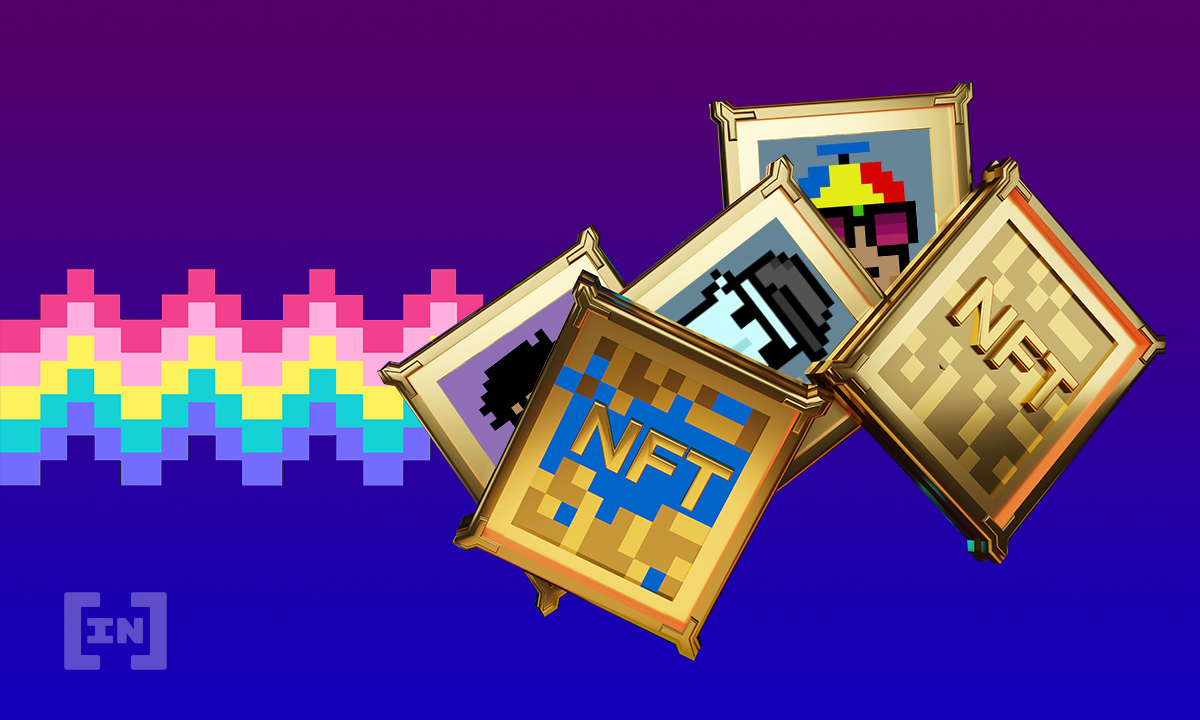 The term non-fun­gi­ble token (NFT) has been rec­og­nized by Collins Dic­tio­nary as its Word of the Year.
The Collins Dic­tio­nary chose the term in recog­ni­tion of the tech­nol­o­gy inte­grat­ing the worlds of mon­ey, tech and art. Collins defines NFTs as "a unique dig­i­tal cer­tifi­cate, reg­is­tered in a blockchain, that is used to record own­er­ship of an asset such as an art­work or a collectible."
While one form of token took the top prize, cryp­to, the abbre­vi­a­tion for cryp­tocur­ren­cy, and short­hand for blockchain tech­nol­o­gy over­all, also made the short­list. Anoth­er entry on the Collins short­list was meta­verse. Defined as, "a pro­posed ver­sion of the inter­net that incor­po­rates three-dimen­sion­al vir­tu­al envi­ron­ments," the poten­tial of the plat­form to serve as a new par­a­digm prompt­ed Mark Zucker­berg to change Facebook's par­ent com­pa­ny name to Meta Plat­forms Inc.
NFT legitimacy
While NFTs have explod­ed as a new mar­ket, they are also demon­strat­ing their legit­i­ma­cy as works of art. A pop­u­lar Sin­ga­pore­an cryp­tocur­ren­cy exchange host­ed a prece­dent-set­ting NFT art exhi­bi­tion with pieces from Andy Warhol and Beeple. The exhi­bi­tion called "Right Click + Save" was launched by Sin­ga­pore­an restau­rant-cum-art con­cept estab­lish­ment Appetite, in part­ner­ship with Sin­ga­pore­an cryp­to exchange, Coinhako.
The col­lec­tion fea­tures ear­ly artis­tic expres­sions from the cryp­tocur­ren­cy indus­try and show­cas­es the visu­al cul­ture of cryp­to com­mu­ni­ties. The exhi­bi­tion was held between Novem­ber 7–14, where the loaned works of col­lec­tors and artists filled four rooms at Fine Art Stor­age Ser­vices at La Freeport.
Unti­tled (Flower) by Andy Warhol, ALIVE by Michael Joseph Winkel­mann, bet­ter known as Beeple, Machine Hal­lu­ci­na­tions: Syn­thet­ic Mars Ter­rain by Refik Anadol, and Robert Alice's Por­traits of a Mind, were among some of the work exhib­it­ed. Andy Warhol's work is from approx­i­mate­ly 1985, recov­ered from flop­py disks in 2014, and mint­ed as an NFT in 2021.
What do you think about this sub­ject? Write to us and tell us!
Disclaimer

All the infor­ma­tion con­tained on our web­site is pub­lished in good faith and for gen­er­al infor­ma­tion pur­pos­es only. Any action the read­er takes upon the infor­ma­tion found on our web­site is strict­ly at their own risk.