El Salvador plans to build a bitcoin city on volcano to mine cryptocurrency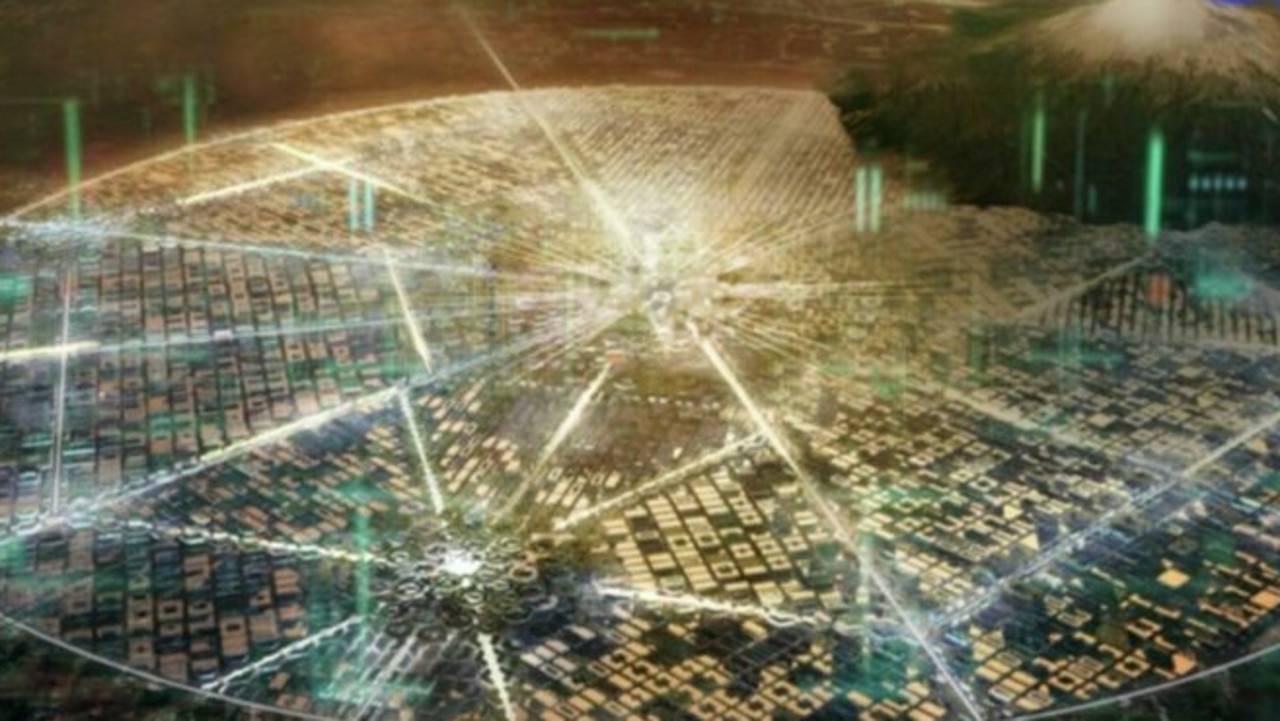 El Sal­vador has tak­en the unprece­dent­ed step of build­ing a city sole­ly devot­ed to bit­coin min­ing and also fund­ed by bitcoin.
El Sal­vador has tak­en the unprece­dent­ed step of announc­ing the cre­ation of a city sole­ly devot­ed to bit­coin min­ing and also fund­ed by bitcoin.
Not only that, but the city will be built at the base of a vol­cano so that its geot­her­mal ener­gy can pow­er bit­coin mining.
Pres­i­dent Nay­ib Bukele is a huge sup­port­er of the blockchain, hav­ing made bit­coin legal ten­der in his coun­try two months ago.
Speak­ing at the Latin Bit­coin Con­fer­ence Miza­ta Beach, El Sal­vador, on Fri­day, while wear­ing all white and a back­wards base­ball cap, the pres­i­dent revealed that cit­i­zens in his new city won't be taxed.
He will use 300,000 bit­coin bonds, worth around A$24 bil­lion at time of writ­ing, to pay for the city.
Pres­i­dent Bukele said the city would be cir­cu­lar in shape as an homage to the shape of a coin, and will also fea­ture a cen­tral plaza which would look like a bit­coin sym­bol from the air.
"Invest here and make all the mon­ey you want," he said. "Res­i­den­tial areas, com­mer­cial areas, ser­vices, muse­ums, enter­tain­ment, bars, restau­rants, air­port, port, rail – every­thing devot­ed to bitcoin."
The city will be locat­ed at the south­east­ern region of La Unión.
Res­i­dents wouldn't need to pay any tax except GST, which would go towards the main­te­nance of the city such as bin collection.
Pres­i­dent Bukele com­pared his plans for the new city to that of Alexan­der the Great found­ing cities with­in his empire.
"If you want Bit­coin to spread over the world, we should build some Alexan­drias," said Bukele.
Peo­ple can start buy­ing the bonds to fund the city as ear­ly as 2022, which is less than 50 days away.
The nation haven't set a date for when con­struc­tion is expect­ed to start or finish.
It comes as the ener­gy need­ed to mine bit­coin sur­passed 91 ter­awatt-hours of elec­tric­i­ty annu­al­ly – more elec­tric­i­ty than is used in a small coun­try such as Finland.
Bit­coin is cur­rent­ly worth US$59,000, down from its all-time high ear­li­er this month of $68,500.
Pres­i­dent Bukele first threw his weight behind the spec­u­la­tive dig­i­tal cur­ren­cy in September.
El Sal­vador can now legal­ly use bit­coin, along with the US dol­lar which has been the offi­cial cur­ren­cy for two decades, to pay for any good or service.
The pres­i­dent kick­start­ed the ini­tia­tive by buy­ing 400 bitcoins.
Bukele gave $30 for each cit­i­zen who adopt­ed the cur­ren­cy in a bid to pro­mote it.
The bill was approved with­in 24 hours of being pre­sent­ed to El Salvador's Con­gress – the pres­i­dent Bukele's allies have held a major­i­ty since March.
It caused wide­spread protests and fears that it would desta­bilise their economy.